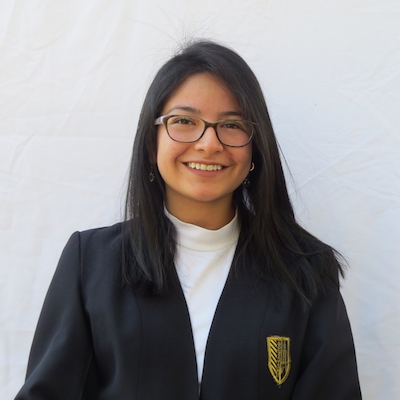 18 years old
Quito – Ecuador
I study at Gonzaga School, a school belonging to the Network of Ignatian Educational Units, I am currently studying my last school year and I plan to study medicine in my country. I live in the city of Sangolquí and I consider it a very quiet place to live where people are very supportive. 
In my free time, I attend the camps of my school and the Ignatian Educational Network of Ecuador, I spent time with my family and friends and attend the meetings of my GNRC group.
I like to go out with my family and my friends. I would like to become an excellent doctor in my country and that people understand the importance of service to the community.
I consider myself a calm person, very introverted but capable of expressing what I think and feel, I am a person that can be trusted and I would like to emphasize that I am a responsible and persevering girl.