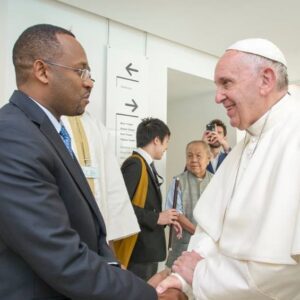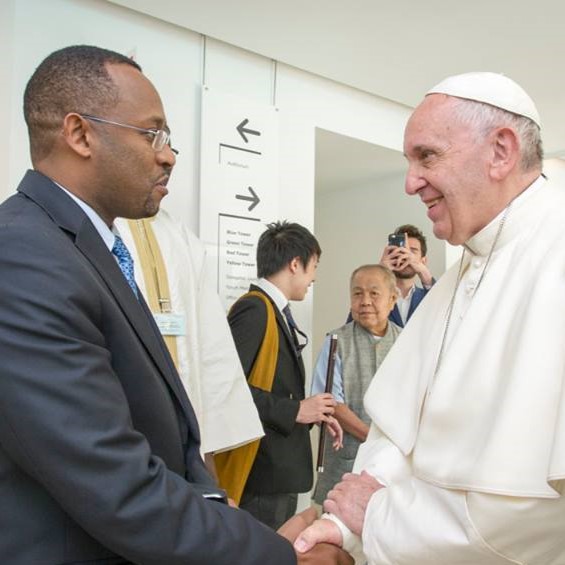 "Pope Francis is happy to learn that the Global Network of Religions for Children (GNRC) together with other faith communities and multilateral institutions are engaged in addressing the challenges facing children of our time."
H.E. Cardinal Jean-Louis Tauran, President, Pontifical Council for Interreligious Dialogue, Holy See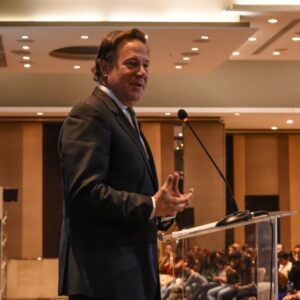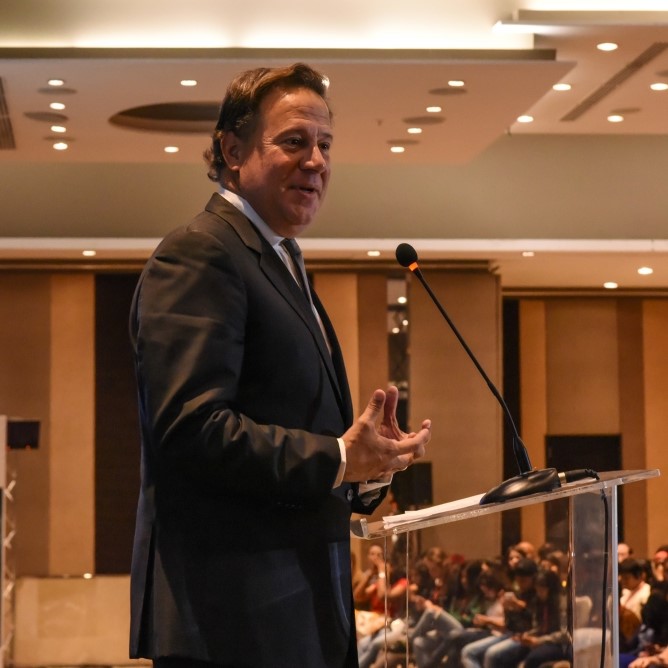 H.E. Juan Carlos Varela, Former President, Republic of Panama
"My government is committed to participating with all governments and faith-based religious leaders and communities in the fight to end violence against children. Panama will give its best to the world."
President Varela's remarks at the GNRC 5th Forum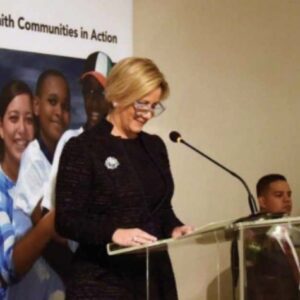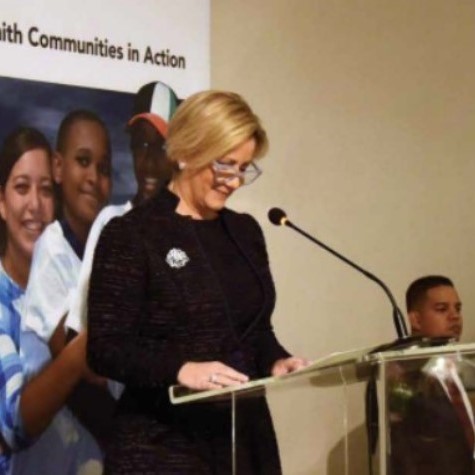 H.E. Lorena Castillo de Varela, Former First Lady of Panama
The First Lady lauded the GNRC for organizing and bringing together faith leaders and other key stakeholders to jointly discuss the vital issue of children's security. She called for equal treatment of children irrespective of social status, race, religion, or any other 'differentiation'.
She emphasized the power of love in children's upbringing and treatment, stressing that "love conquers all."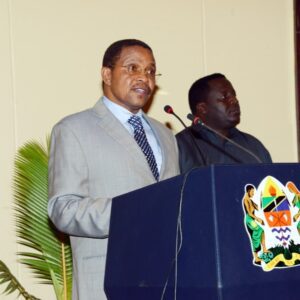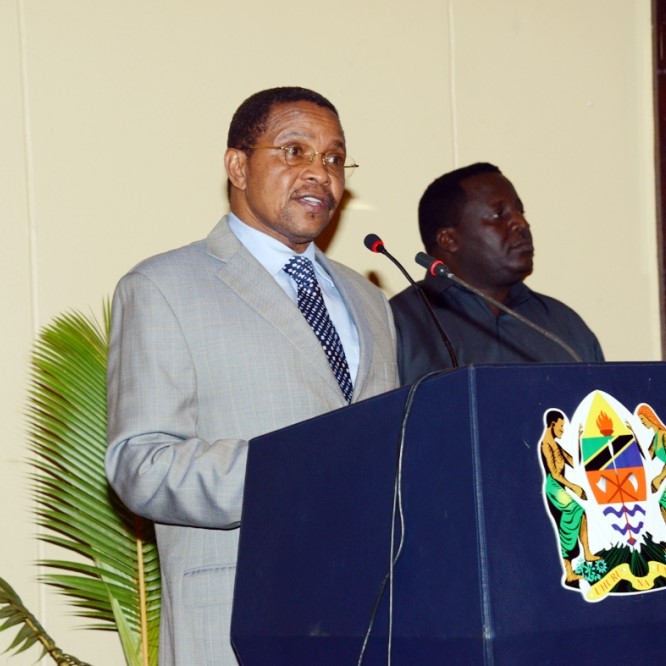 H.E. Dr. Jakaya Mrisho Kikwete, Former President of the United Republic of Tanzania
"Allow me to take this opportunity to commend the GNRC for its initiatives and programs on promoting child poverty eradication, children's rights, protection of the environment, ethics and peace education, and empowering children and young people. I implore you to continue the good work. The good thing about it is that it crosses the boundaries of faith. Keep it up."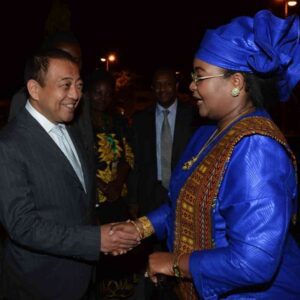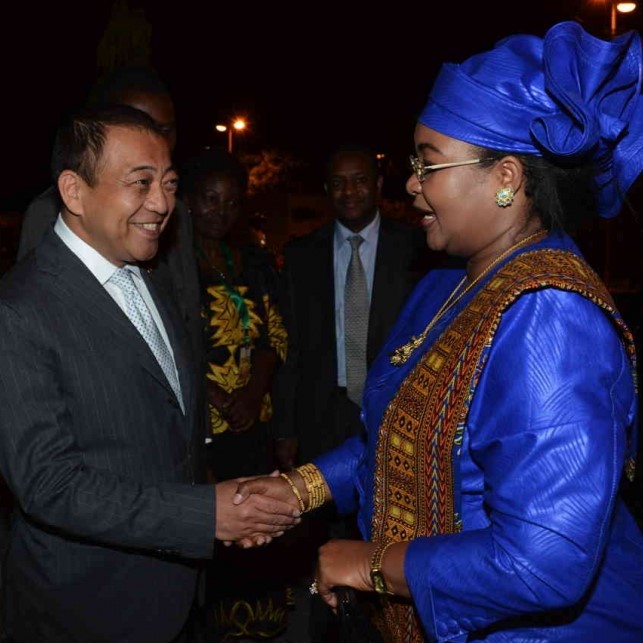 Mama Salma Kikwete, Former First Lady, Tanzania
"Allow me to take this opportunity to applaud the good work of the GNRC, addressing challenges facing our children today. Their commitment and dedication are without a doubt, as demonstrated in the theme of the Fourth Forum "Ending Poverty, Enriching Children". Indeed, poverty is a serious challenge to most developing countries.
"Ladies and Gentlemen, I conclude by declaring my full support for the poverty initiative. I call upon all the other First Ladies from around the world to support this noble initiative and where possible work with GNRC to fulfill this historical duty."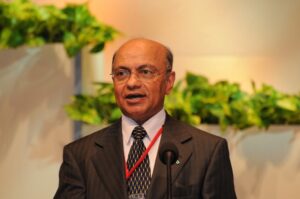 Mr. Kul Gautam, then Deputy Executive Director, UNICEF, at the 2nd GNRC Forum
"Four years ago, I had the privilege to participate at the First Forum of GNRC right after the successful conclusion of the United Nations General Assembly's Special Session on Children in May 2002. I recall vividly the excitement we felt then. Among the many extraordinary things that happened at the Special Session on Children, I was particularly supportive of the active engagement by the world's religious and spiritual leaders.
I want to pay a special tribute to Rev. Takeyasu Miyamoto for his vision with which he helped established the Global Network of Religions for Children (GNRC). I recall fondly his memorable speech at the UN General Assembly at which he spoke passionately about the need for global ethics education for children."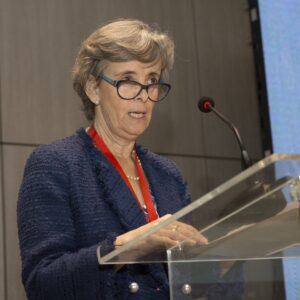 Ms. Marta Santos Pais, Former Special Representative of United Nations Secretary-General on Violence against Children
"I am fully committed to pursuing our shared agenda with the GNRC to prevent and address violence against children as a high priority. This is indeed critical, both to consolidate the important achievements made so far and to make sure that a culture of non-violence for children can take root in our societies. Violence affects disproportionately those in poverty and those socially excluded. It compromises social development and especially children's well-being and fundamental rights. Children living in poverty have less access to social services to prevent violence, and to be supported in the healing, recovery and reintegration when they suffer violence either as victims or witnesses."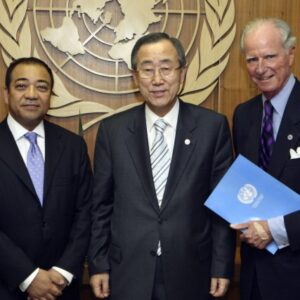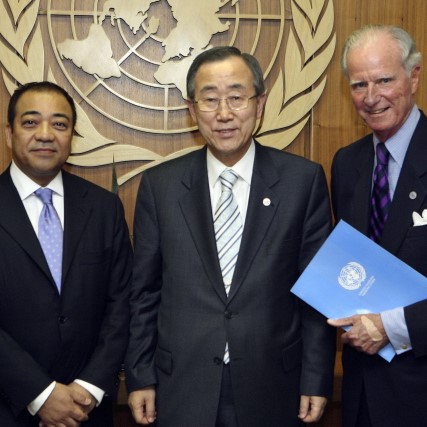 UN Secretary-General Meets with Rev. Miyamoto
"Our aim is to serve as an effective bridge between the UN system and the world's religious leaders and their massive faith communities when it comes to the one concern most easily shared by all humanity — the survival and well-being of our children."
The Secretary-General welcomed this commitment and requested Under-Secretary-General Kiyotaka Akasaka, who was also present, to make the Department of Public Information the focal point for the UN's liaison and partnership with the GNRC. Mr. Gautam of UNICEF and Ms. Gosselin of UNESCO also pledged their ongoing collaboration in the GNRC's efforts to improve children's lives and deliver the innovative new ethics education program worldwide.