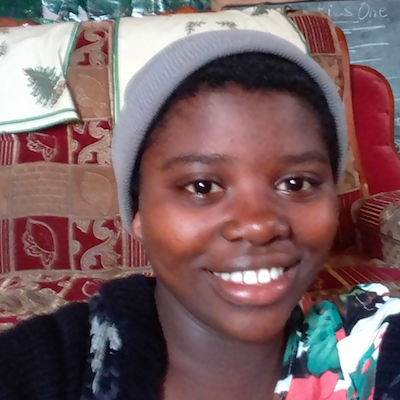 16 years old
Santa – Cameroon
I am a high school student of GBHS Santa, I am in my first year. I study science and after my high school education, I would like to go to the university or a medical school. I have three younger siblings and we live with our mom, my mom is a primary school teacher. My village is a high agricultural area where about 80 percent of the total population is engaged in agricultural activities. The villagers are very welcoming people, but due to the Anglophone crisis that has been wrecking the two English speaking regions of Cameroon, many lives have been lost, many properties destroyed and many towns and villages deserted.
I spend most of my free time with my church youth groups and my local GNRC group where we learn and share the benefits of living together in peace and we learn other ways in which we can be helpful to the community through activities like bee farming.
As for my hobbies: I love music (gospel, hip pop, R&B, Reggae) I do a lot of singing, I love string instruments, I love reading novels, I love writing stories as well, I love biology, I love cooking and most of all I love when I can be of help or make a positive impact to my community and the world, that is why I want to be a medical doctor, so that I could save lives and in one way or the other I can be helpful.
I am not a much quiet person, not a much tall person either, not much shy, I like basketball but I can't play it. I am sociable, I love caps and trousers, I am interactive and cordial. My friends call me TB meaning teddy bear.
As for my life principles, I think, it's not about how far you go in life but it's about getting there the right way without hurting people and hurting yourself. So, chose your dreams, aspirations, and ambitions wisely and do not let pride destroy you because as John Ruskin says: "In general, pride is at the bottom of all great mistakes".