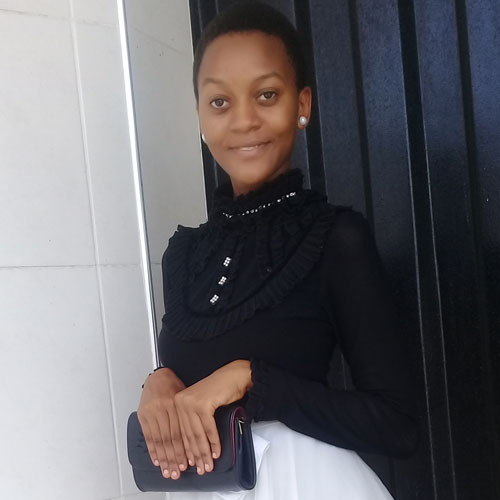 18 years old
Tanzania
My name is Loveness, and I live with my aunty. She is a very good friend and support to me. I have two siblings, my older sister and a young brother who is the last born in our family.
I have just completed my secondary education. Waiting to join high school. I like to interact with new people because I learn a lot of things and I get new ideas.
In school, I was a member of a peace club and I participated in different activities including the day of the African child, International Day of Peace, World day of Prayer and Action for Children.
I don't like to be idle. I spend my extra time listening to music and singing. I really love to sing because it comforts me whenever I am angry or feel sad. I have been listening to gospel music as well as other types of music just for refreshment and enjoyment. I also love to make decoration products by recycling things. The place I live in is very nice and cool because of this.
The person I trust the most is my big sister. She is charming and lovely, and it is easy for me to interact with her. She has been there to advise and support me anytime.