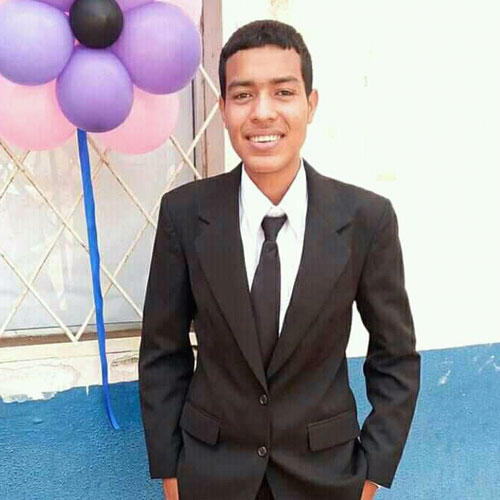 17 years old
Nicaragua
My name is Carlos and I live with my mother and two older brothers in Managua, the capital of Nicaragua. I have 4 siblings: two sisters, and two brothers. My city is very beautiful, with nice people and a fairly tropical climate, with temperatures up to 40 degrees Celsius. 
I study in high school, and I like to read books and write poems about the reality of boys and girls in Nicaragua and other topics. Also, the time I dedicate to my community and my youth group is very important to me. In these spaces we train and discuss the different problems that we as children and adolescents face or witness day by day, trying to give an answer or solution.
Through the support and empowerment that we acquired in the organization "Viva Juntos por la niñez" and in grassroots ecclesial communities, we have managed to stop the abuse or mistreatment of young people.
My life is common, but with maturity. I am spontaneous and fun. I am a comic entertainer, but also serious about serious things.