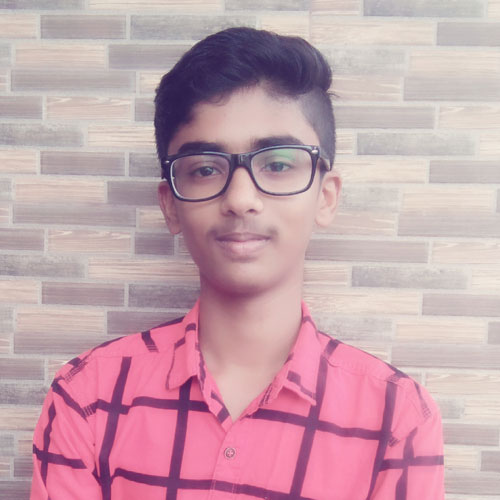 15 years old
India
My name is Aarish. I live with my mother and my older sister in Coimbatore, a beautiful city in India, where we have the second sweetest water in the world from the Siruvani River, one of the main tourist attractions of our city.
In my free time, I like to visit Shanti Ashram, where I engage in various activities conducted for children. I'm really proud to be a volunteer in Shanti Ashram, an organization that brings up many talented children out to the world. I also love playing football. It makes me feel relaxed and boost up my energy like nothing else. I play football when I'm even physically drained.
My mother is the most trusted and inspiring person in my life. She is my inspiration. As a single parent, she brought me up as a star among the other people. She struggled a lot for me and my sister. She made my sister a graduate and is still striving a lot to bring me a good identification among society. Her thoughts are always my boost of life.
She always reminds me that "If you grow up as a man and start to earn, you should keep helping children like you in any way and you never forget your past, and how your mother strived to bring you up so that you can always help a mother like me"
GNRC is a platform where I can make my mom's words come true. All over the world, many children with a bundle of talents are longing for a single chance to bring their talents out to the world. I'll surely give my best to represent those children as a member of the GNRC Youth Committee.
"Love, care, and support a child without any expectations " is my motto.