NO INTRO TEXT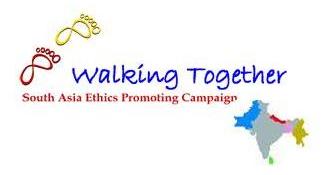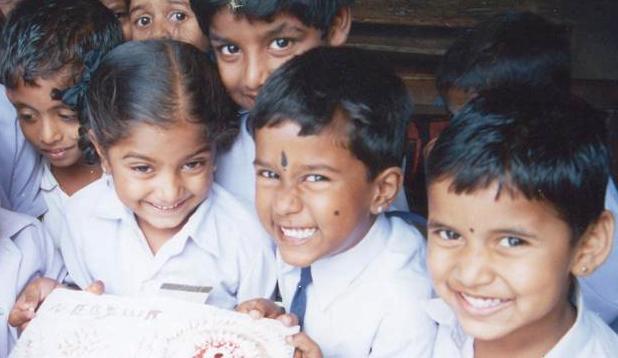 Every Year Shanti Ashram brings together 300 rural children from 25 local government & private schools in the Run for Unity programme. The event was conceived to spread the message of Universal Brotherhood & Unity. The first run 4 unity took place on 9th Oct, 2005, patronized by the United Nations and held during the International Year for Sports and Physical Education. Since then this annual event has been world-wide. The theme for this year's program was Discovering the Other. The forenoon session began with a rally from a neighbouring school to Shanti Ashram, followed by sharing of experiences of children. In the afternoon session the participating children were addressed by different Resource Persons on Ethics Education covering Respect, Empathy, Reconciliation and Responsibility.
As a prelude to the South Asia Ethics Promotion Campaign, The Ethics Promotion Workshop representing over 300 children was organised in Shanti Ashram, Coimbatore on 17 Nov 2007. The workshop was divided into four groups. Dr. Kezevino Aram, Mr. Parthiban and Mr. Vijayaraghavan acted as Resource Persons for the three groups and were assigned to take up Respect, Empathy, Reconciliation & Responsibility. The fourth group representing Arts & Culture, was sub-divided into two and Mr. Arun and Ms. Lioba acted as Resource Persons for Dance and Painting respectively.
The theme based workshop had the children sharing their experiences related to their problems in family and identifying the good and the bad. Children shed their inhibitions and came forward to discuss alcohol related problems of their father's and insufficient financial resources to sustain their education. They designed a Savings Scheme where an initial amount was raised and they resolved to increase the savings which will benefit the children in need of educational assistance. Through this initiative the children emphasized the importance of respecting each others needs. In another
group children were asked to identify the good and bad behaviours in their daily life. Role play was used to demonstrate the good and bad behaviours which stressed the need to empathize with their neighbours. Followed by discussions and story telling sessions the children strengthened their purpose of pursuing the good. The third group had the children put themselves in a situation to experience the need for reconciliation and to improve their ability to respond to these
situations.
Children were jumping with joy and bumping into each other in the dance workshop. For manyof them this was their first experience of dancing in a group. The young painters had an opportunity for their creative expression. With their hands painted in different colors they filled the white canvas with colorful hands symbolising unity.
Finally all the groups assembled together and representatives from each group shared their experiences and outcome of their workshop. Most of the children were visibly energised by their participation in the workshops as it was evident from their sharing amongst them. In an event which was organised for children the key activities were carried out by the
children themselves.
Click here to view photos
For more photos visit: http://www.flickr.com/photos/south_asia_ethics_camp/