In the Dominican Republic GNRC members participated in a workshop of The Art of Living Foundation.Leer en castellano…The workshop offered to the GNRC by the Art of Living Foundation, took place on April 12 in Santo Domingo, at the headquarters of the Foundation.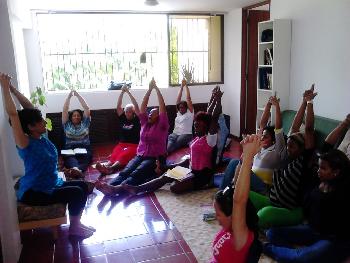 The workshop "Caring for the Caregiver" was offered to people dedicated to social work, particularly work with children, adolescents and young people who may be exposed to emotional exhaustion and stress.
The workshop provided participants with basic knowledge and practical tools to achieve and maintain mental and spiritual calm which is required to pray, listen, be of service to others, handle situations that generate tension and conflict, and overcome negative emotional situations. It included an introduction to meditation, relaxation and breathing techniques, concentration and stretching exercises.
The workshop which was offered by Carmen Julia Gómez Carrasco, an instructor of the Art of Living Foundation, was held from 9:00 a.m. to 12:30 p.m.
Representatives from the following organizations participated: World Vision, Boy and Girls with Don Bosco, Stay With Us Foster Home, Poveda Centre , Catholic Relief Services (CRS), Education Pastoral of the Archdiocese of Santo Domingo, Dominican Association of Reiki.
.
The GNRC thanks the Art of Living Foundation and Carmen Julia for this wonderful experience .
More About The Art of Living Foundation at: http://www.artofliving.org/do-es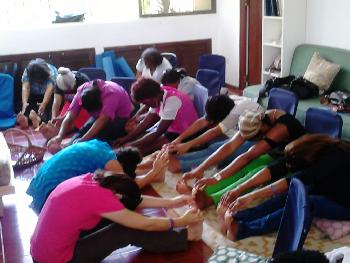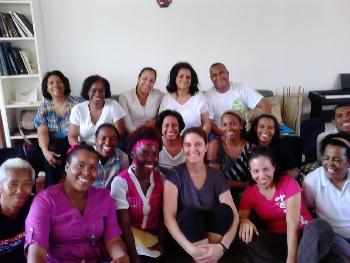 Report and Translation by: Silvia Mazzarelli, GNRC Coordinator Dominican Republic.