The Day of Prayer in 2009 focused on the following actionsSee web"The Day of Prayer and Action for Children"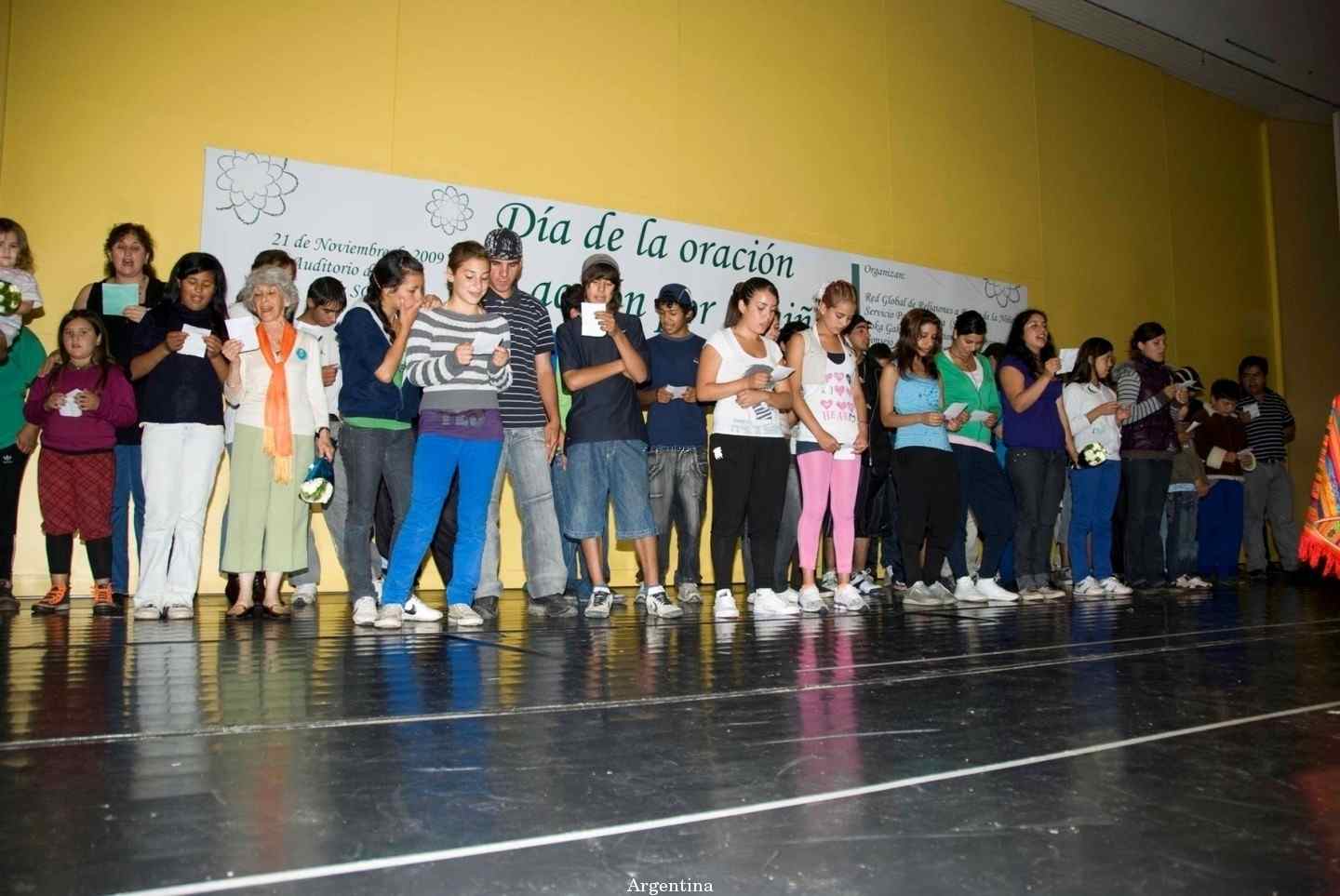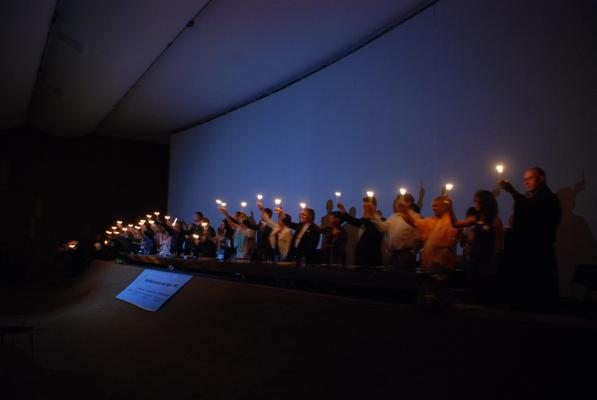 Interreligious celebrations: prayers, liturgies, devotionals, chanting, choruses and meditative readings.
Cultural events that focused on building peace, unity, the propagation of aboriginal cultures, the circumstances of children today, as well as the GNRC's background and nature through: songs for peace, cooperative games, unity hugs, delivering cards on the Day of Prayer to participating authorities, and news about the celebration on the radio.
Reflection on the implementation of the UN Convention on the Rights of the Child. Children prayed for the implementation of the Convention.
The commitment to develop and put into action projects in each community.
The use of symbols, candles, marionettes, Day of Prayer cards, artwork and videos about the power of prayer, unity, peace and respect.
The prayer offered for this day by the GNRC – Latin America. In some countries, a minute of silence was observed, as well.

See The event in Brasil
See Other Materials
See How Celebrated in Latin America – Only in Spanish