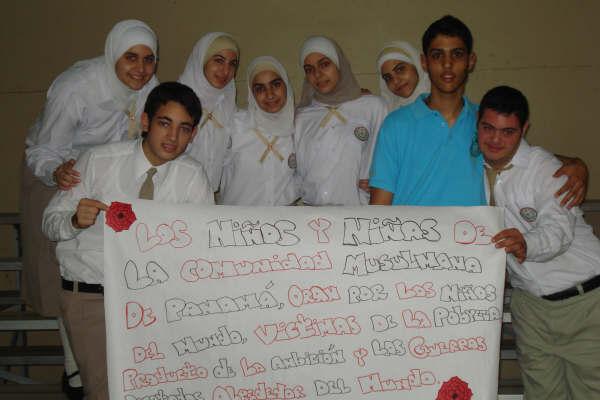 "THE BOYS AND GIRLS OF THE MUSLIM COMMUNITY IN PANAMA PRAY FOR THE CHILDREN OF THE WORLD, VICTIMS OF POVERTY, A PRODUCT OF AMBITION AND THE WARS WAGED AROUND THE WORLD."
*They decided to write this because, according to them, the causes of poverty in this world are two things: ambition without limits by the rich, who get richer every day, as poverty increases.
*Others manifested that, for each millionaire that appears there are a million new poor people in the world.
*Others indicated that what is spent on arms to wage crazy wars for the personal interest of some individuals or communities, would be enough to bring economic well being to all of the world's poor.