"Learning to Live Together" Ethics Education Workshop – El SalvadorLet our Dreams of Peace become True!Leer en Castellano…A group of young people and adults with different experiences working with children and youth in violent contexts, participated in the Ethics Education Training Workshop held in Ayagualo (El Salvador), from 19 to 23 January 2014.People from different Christian traditions (Reformed, Lutheran, Pentecostal, Catholic Roman, Anglican), Muslim, Indigenous traditions and non-religious people came together in this beautiful place surrounded by mountains and coffee balm, named in ancient Náhuat language"place surrounded by water".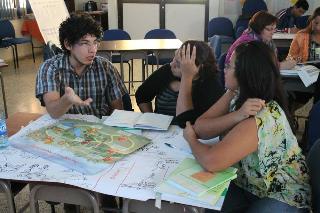 The workshop had been desired for a long time by the GNRC-El Salvador group, considering the fact that El Salvador was one of the countries where the Learning to Live Together Manual was tested.
The GNRC El Salvador Committee is composed of representatives of the Salvadoran Arab Islamic Centre, the Calvinist Reformed Church of El Salvador, the Salvadoran Lutheran Synod and of Bartolomé de las Casas Center.
"I will never forget how intense it is to build trust with others and learn more about their faith, their projects and dreams," said Marjorie Caceres (Soyapango). "I am ready to use Ethics Education in my learning community, not only by using games and techniques that are provided in the manual, but also by creating a deep bond between participants with different experiences, faiths and places " was David's comment (Urban Matters Project). Jessica (Popotlan) said: "I like making new friends and sharing with others the cultural and spiritual activities of the Youth House; It has truly been unforgettable". "We need to implement more projects to build a culture of peace for young people living in violent areas " said Haydee Granados (Ministry of Education).
The scenarios where the ethics education programme will possibly be implemented in the future include: Izalco, Popotlán, Soyapango, Mejicanos, San Salvador, Santa Ana and national institutions belonging to the Ministry of Education.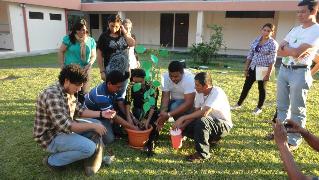 The team of trainers was composed by Maria Lucia Uribe and Valerie De Pauw (Arigatou International – Geneva Office), Mercedes Román (GNRC – LAC), Larry José Madrigal and Rutilio Delgado (Bartolomé De Las Casas Centre) and Lorena López. Logistical support was provided by Roberto Caceres.
The five-day workshop provides hands-on experiences and pedagogical tools for designing educational processes using the manual: "Learning to Live Together: An Intercultural and Interfaith Programme for Ethics Education,". The programme promotes values and ethics among children and young people within the framework of the Convention on the Rights of the Child.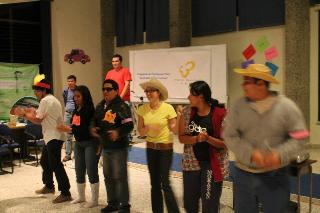 During the workshop different techniques (cooperative, theater of the oppressed, among others), were used, as well as introspection exercises and theoretical approaches to ethics. It also included time for the participants to create an atmosphere of trust and respect, which is necessary for the collective building of knowledge and for mutual learning. The participants worked in groups (geographical and/or institutional groups) in order to better organize the monitoring and follow up process and measure the impact of the program.
The workshop was possible thanks to the support of Arigatou International (Ethics Education Office – Geneva) and to the member organizations of GNRC-El Salvador.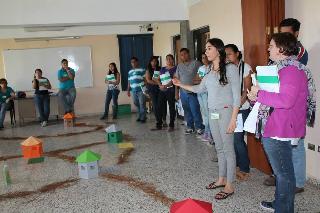 Text by: Larry José Madrigal 25/01/2014
Pictures: Rutilio delgado and Roberto Cáceres
Translation: Silvia Mazzarelli