The Saviour High School in Joun, Saida, South of Lebanon, celebrated the World Day of Prayer and Action for Children with local events organized from 20 to 27th November 2010.
The World Day celebrations included the following activities: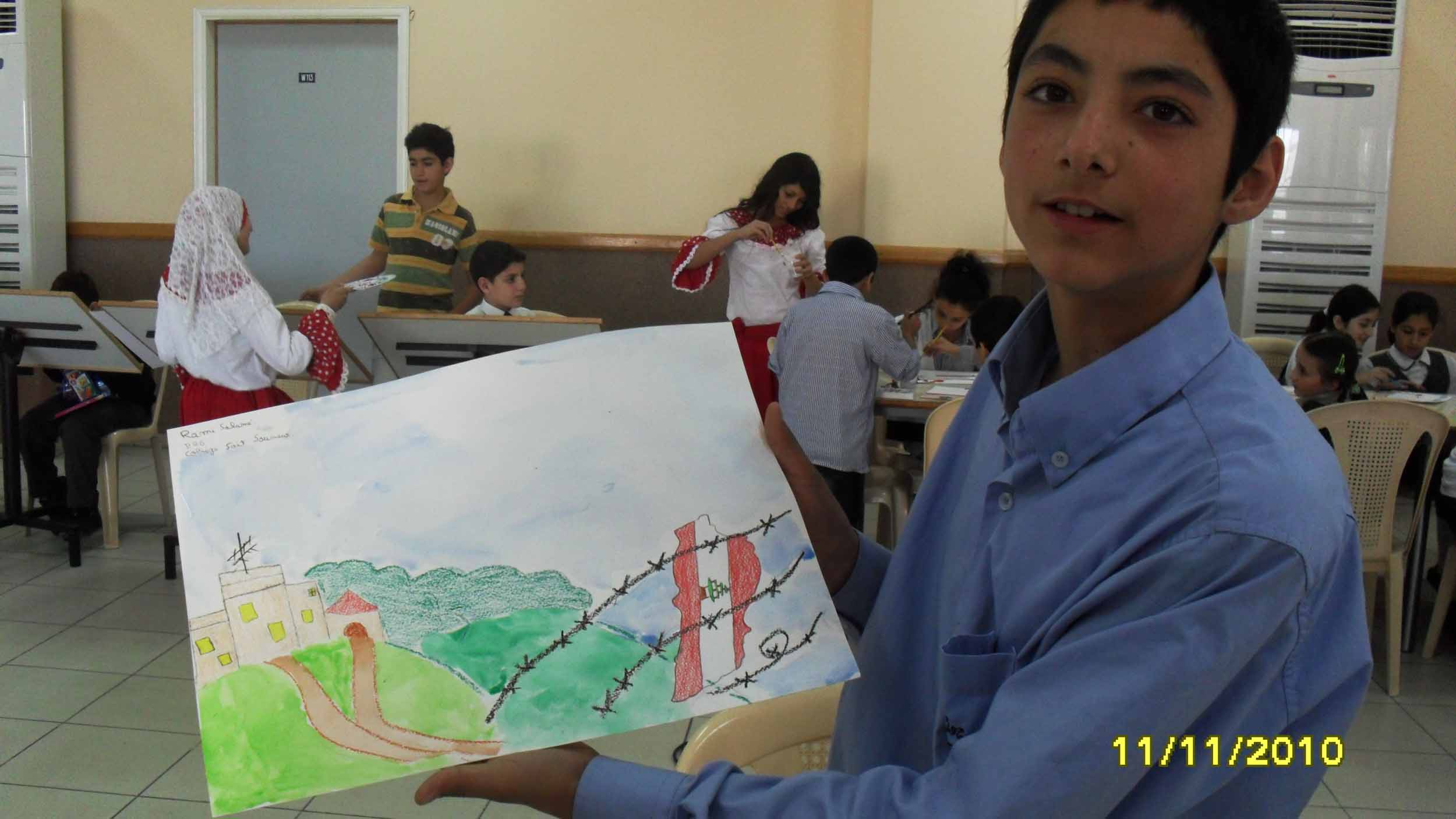 1. A painting and drawing competition for children, organized in cooperation with the Islamic Orphanage in the area.
2. During the celebration of the Lebanese National Day, organized was under the patronage of the Governor of South Lebanon, children raised prayers for the children of the world asking for peace and for the end of conflicts and war. They all raised a flower to symbolize hope and expressed their commitment to work for a better world for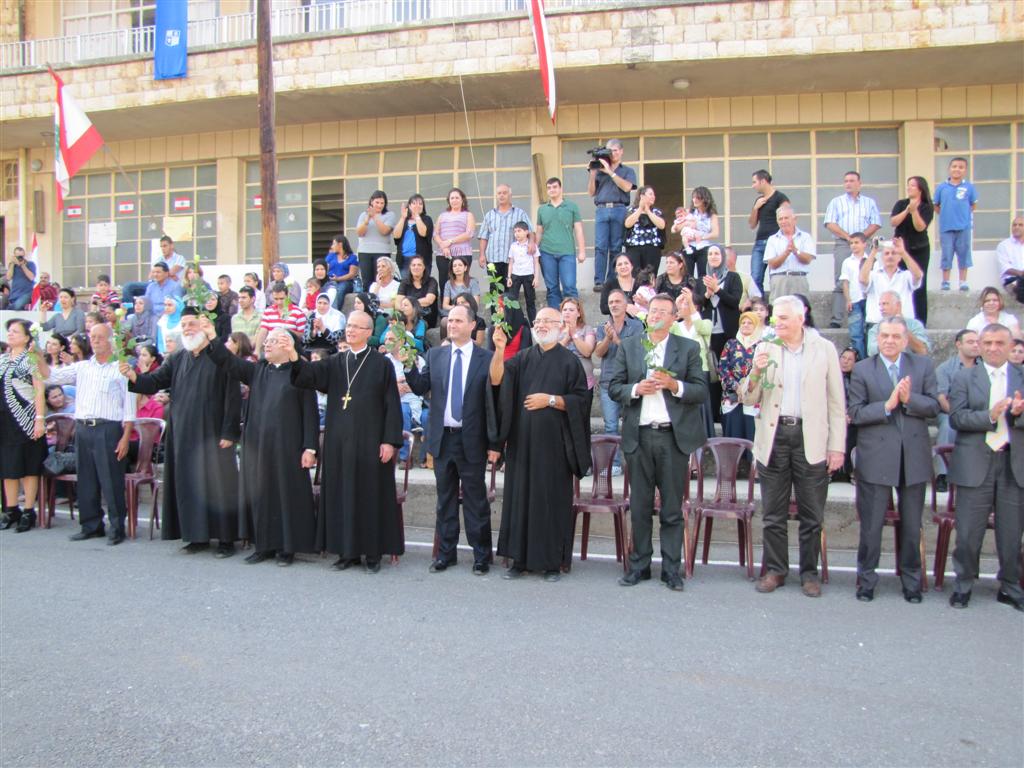 children.
3. The students of the school, in cooperation with UNESCO Beirut, were part of a play that discussed the relationship between parents and children in the Lebanese society. Friends and parents were invited to watch the play along with various NGOs.
4. A Mass was arranged in the Church of Joun, Saida and was dedicated to children. The sermon drew attention to child issues in Lebanon and explained the initiatives of GNRC including the World Day as well as all the e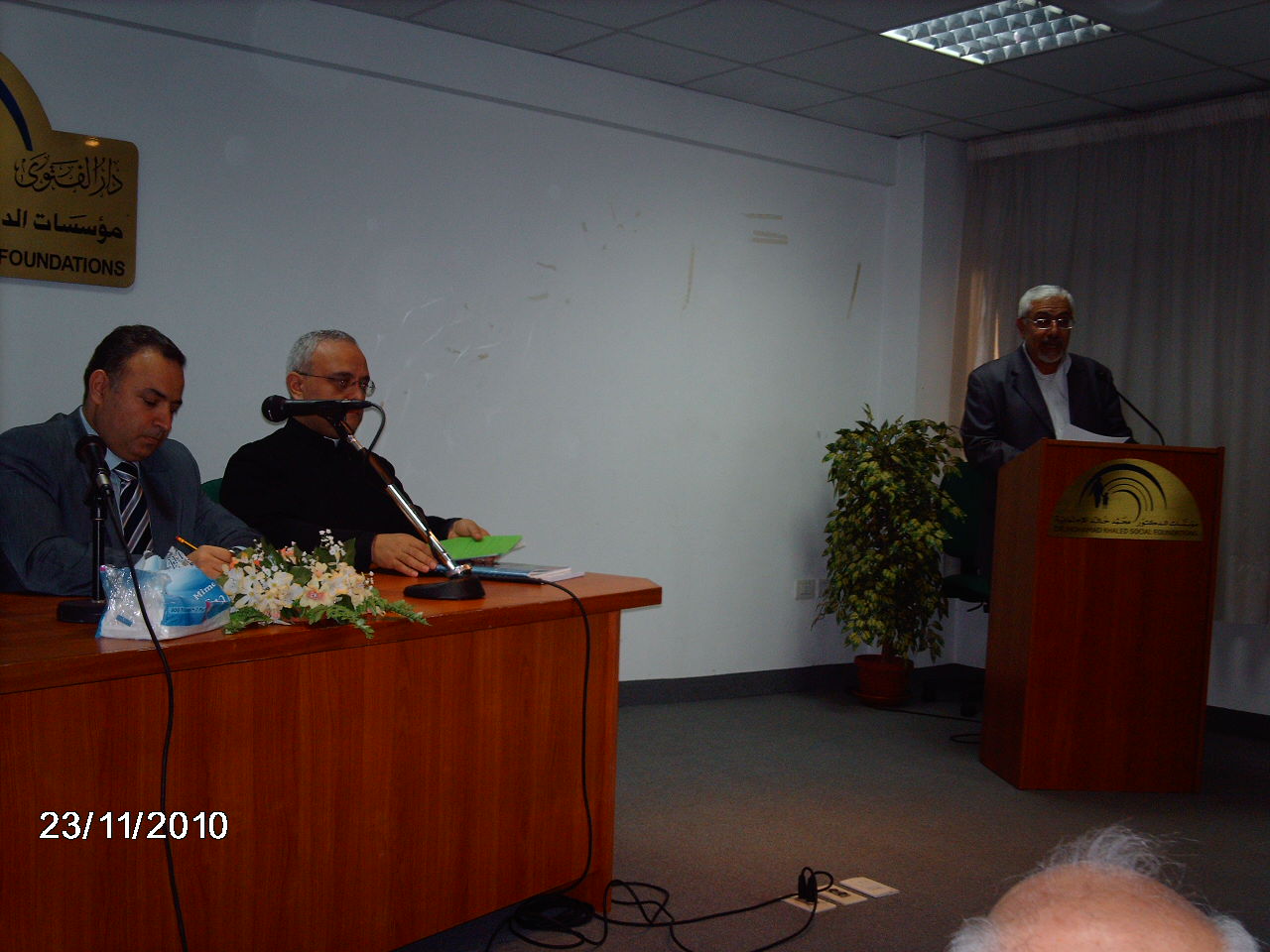 fforts made to improve the situation of children worldwide.
5. The students in the school created flyers and brochures regarding Child Rights and held some discussions on this theme during their classes. The brochures were distributed in the town and around the school.
In his capacity as the Head of the National Council for Civil Service, Father Abdo Raad participated in a Seminar for various NGOs and Foundations about Child Issues and Child Rights in Lebanon. The Minister of Social Affairs and the General Secretary of the Higher Council for Children also participated in this Seminar. Information about GNRC and the World Day were introduced on the occasion and discussions where held to find ways to join hands within different initiatives.
Different organizations that are part of the National Council for Civil Service joined efforts in producing a theatrical event which discussed the importance of defending the Land and the importance of securing the feeling of belonging and safety for children. The play, named "Only our Land Stays" received an attendance of around 1000 audience members.