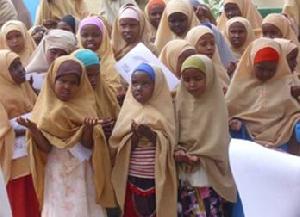 The African Council of Religious Leaders — Religions for Peace (ACRL—RfP ) and the Global Network of Religions for Children (GNRC Africa) under the project "Dignifying Childhood" facilitated implementation of a number of activities in several African countries to mark the World Day of Prayer and Action for Children (DPAC). The activities were centered on the theme, "Stop Violence Against Children". Participating countries included: Kenya, Ethiopia, Democratic Republic of Congo, Liberia and Somalia. Below, you can discover some of the activities held in Somalia.
Somalia, Somaliland, Las Anod
20th November 2011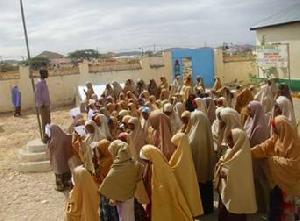 Children, peace club members, youth groups and students converged at Hanqaad educational centre, Las Anod – Somaliland to commemorate the Day of Prayer and Action for Children 2011. They were supported by local Religious Leaders, Local Community Based Organizations (CBOs), Non-Governmental Organizations (NGOs) and Community Elders and Opinion Leaders. While the prayers were focused on peace, the speakers who included the children, young leaders and Opinion Leaders urged the children to take their education seriously and avoid actions that might negatively affect their studies.
The children also shared their experiences and concerns and advised one another on how to live peacefully and harmoniously with others.