World Assembly of Muslim Youth in Kenya commemorates World Day of Prayer and Action for Children – 2013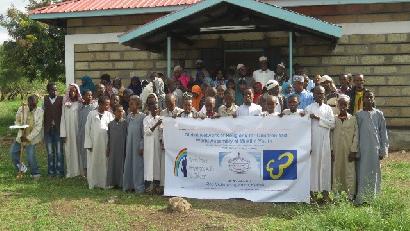 World Assembly of Muslim youth in Kenya celebrated the World Day of Prayer and Action for Children; on this day parents, teachers, care givers, religious leaders and members of civil society from Isiolo County came together at theat the Wamy Isiolo Children's Home for an open forum.
The theme of the forum was stop violence against children. In line with the theme, participants discussed several issues that touched on the education of children in the marginalized areas like Isiolo. These included:
• Early child marriages
• Female Genital Mutilation (FGM)
• Importance of birth registration
• Positive parenting and positive discipline
In conclusion, the open forum resolved to promote the following:
• To practice and disseminate the information acquired at the forum to other parents, guardians and care givers
• Increasing vigilance on early marriages and FGM
• Promoting and sharing positive parenting principles, skills and tools
• Participants vowed to be role models for their children
• To urge leaders and authorities to continue taking positive action for children in the area of education especially within the marginalized areas.