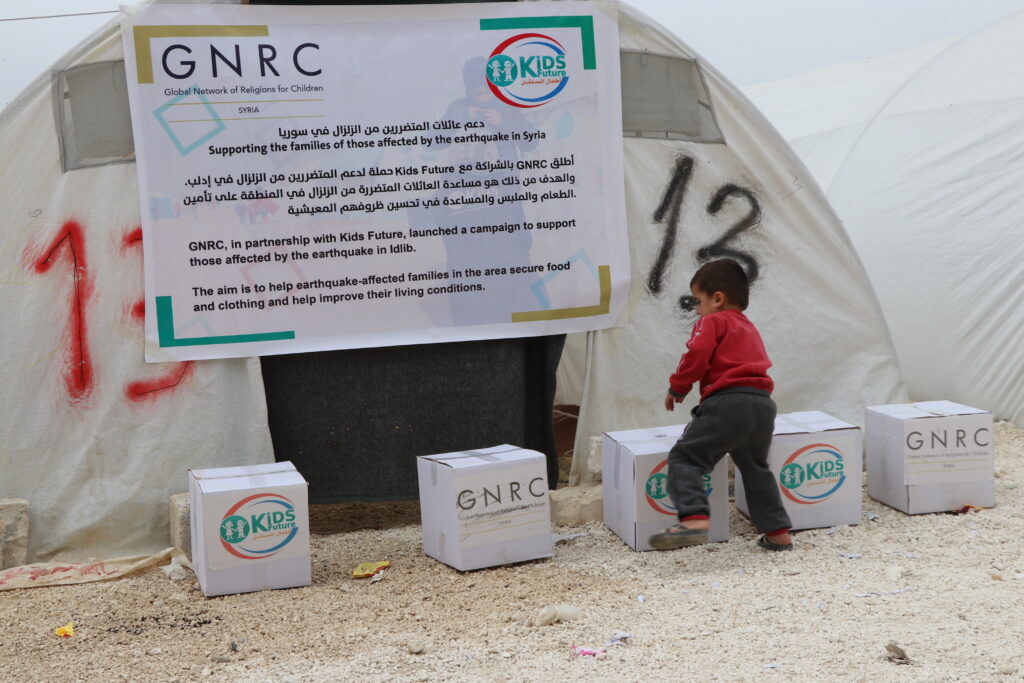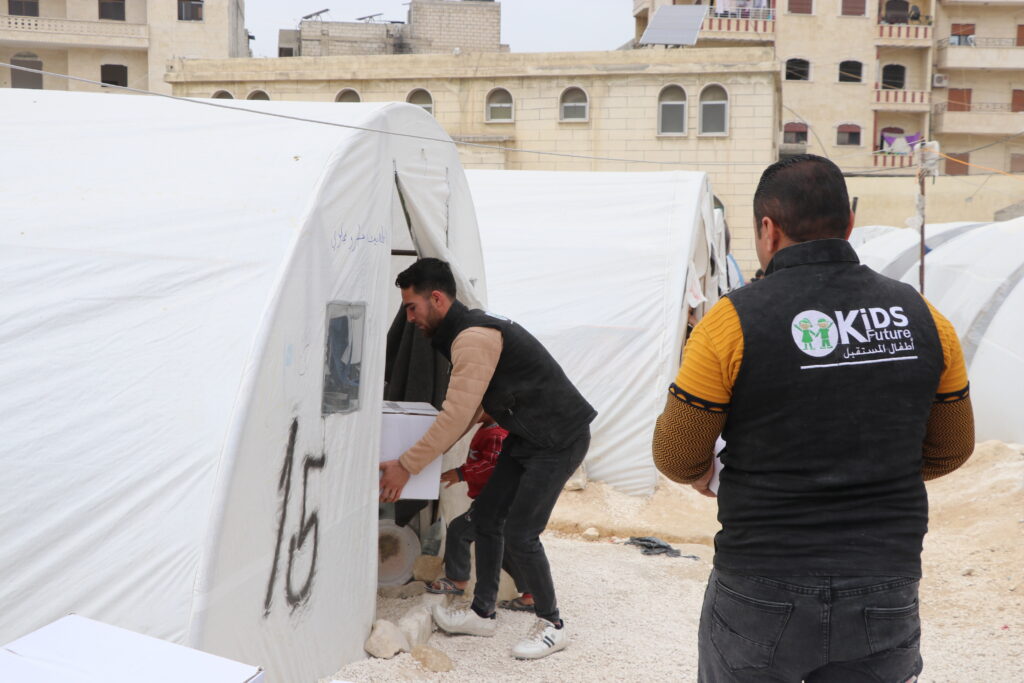 Humanitarian Aid to Families Affected by the Earthquake in Syria
Imagine having your life turned upside down in a single moment. One minute all is well and the next, everything around you is turned into a heap of rubble and dust. You are left helpless, worrying about your safety and that of your loved ones…but mostly saddened by the reality of events and the implications they will have on children and their future. This is the story of thousands of Turks and Syrians who were affected by the earthquakes that occurred in February 2023.  
Two earthquakes struck northern and western Syria, and southern and central Turkey, on 6 February 2023 leaving widespread damages in their wake and thousands of fatalities. A report by UNICEF stated that more than 850,000 Syrian and Turkish children were displaced by the earthquakes, leaving hundreds of thousands living in desperate conditions. 
Millions of people in Syria were left homeless.
Standing firm on its mandate that every child has the right to survive and thrive, the GNRC through Kids Future aided the affected families. They set up tents, provided basic needs such as food and clothing, and secured land rent for them. Medicines and nebulizers needed to treat children from bronchitis and other child-related diseases during the winter season were provided.