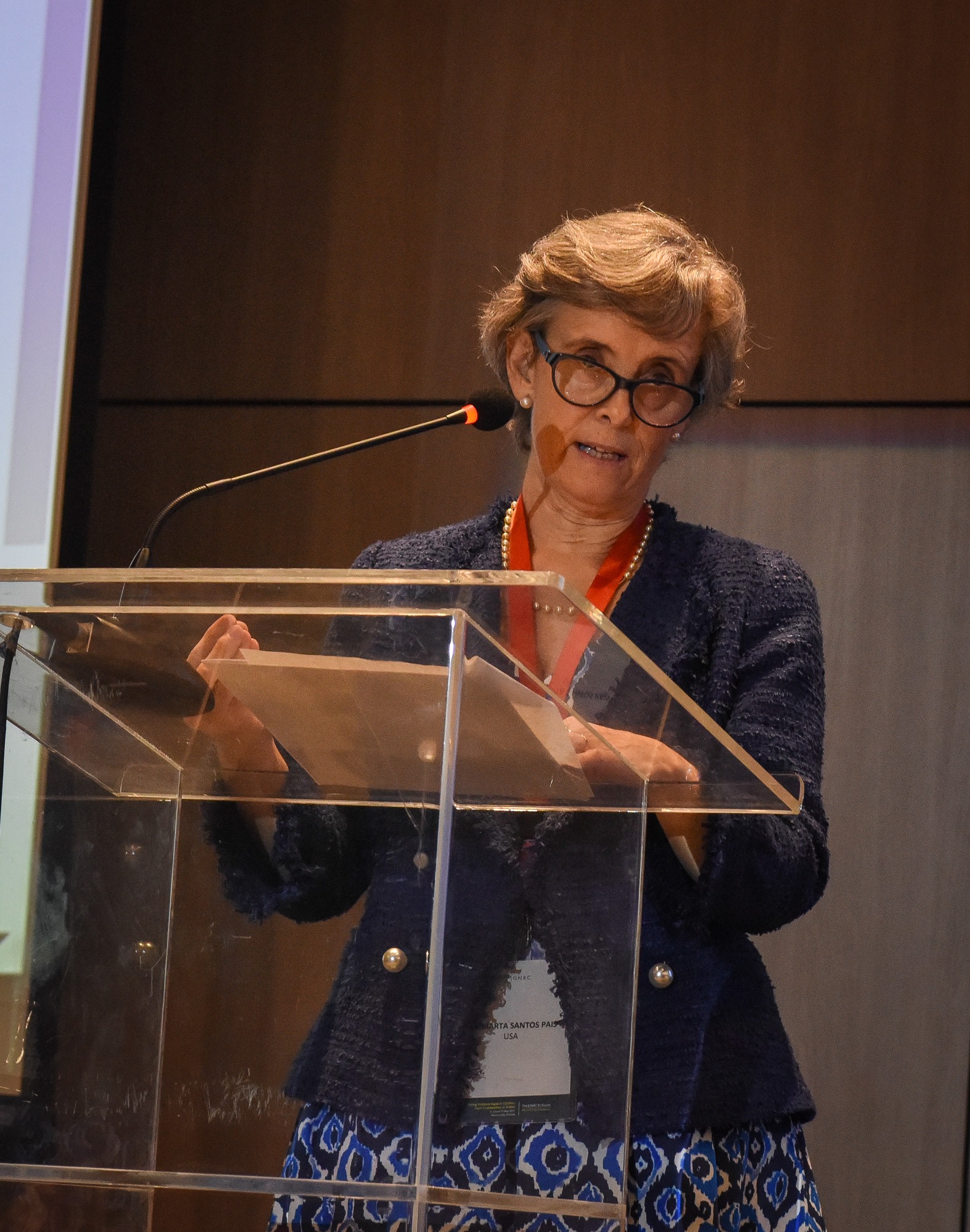 The work of the Global Network of Religions for Children (GNRC) has been recognized and lauded by the United Nations. To accelerate progress in the implementation of the 2030 Agenda, the UN Special Representative promotes engagement with United Nations partners, national Governments, regional organizations, civil society, faith-based organizations, the private sector, the media and child-led networks. In the Annual Report of the Special Representative of the Secretary-General on Violence Against Children, dated 22nd January 2018, specifically the section on Strengthening Partnerships to Support the Implementation of the 2030 Agenda, Ms. Marta Santos Pais reported at length about the GNRC 5th Forum and its outcomes.
The report excerpt by Ms. Pais read as follows:
"The Fifth Forum of the Global Network of Religions for Children (GNRC), held in May 2017, in Panama City brought together more than 500 leaders of the world's faiths and spiritual traditions to increase understanding of the scale of violence against children and its impact on children. The Forum was also to identify ways religious leaders could help tackle violence against children and to enhance the commitment of faith communities to prevent and reduce the challenge.

The Forum adopted the Panama Declaration on Ending Violence Against Children, which reaffirms the moral imperative to protect children from harm and recognizes that no religious teaching or tradition justifies any form of violence against children.

In the Panama Declaration, participants expressed their resolve to support the 2030 Agenda and a clear commitment to raise awareness and promote action within faith communities to achieve the targets of the Sustainable Development Goals on ending violence against children. They also pledged to generate social and political will for legislation, policies and increased funding for children's protection programmes; and committed to listening to children with respect, educating religious and spiritual leaders and communities on the different forms of violence against children, and offering training in positive parenting and ethical values to help families and children to develop empathy and become more resilient."

Ms. Marta Santos Pais,
Special Representative of the United Nations Secretary-General on Violence Against Children.