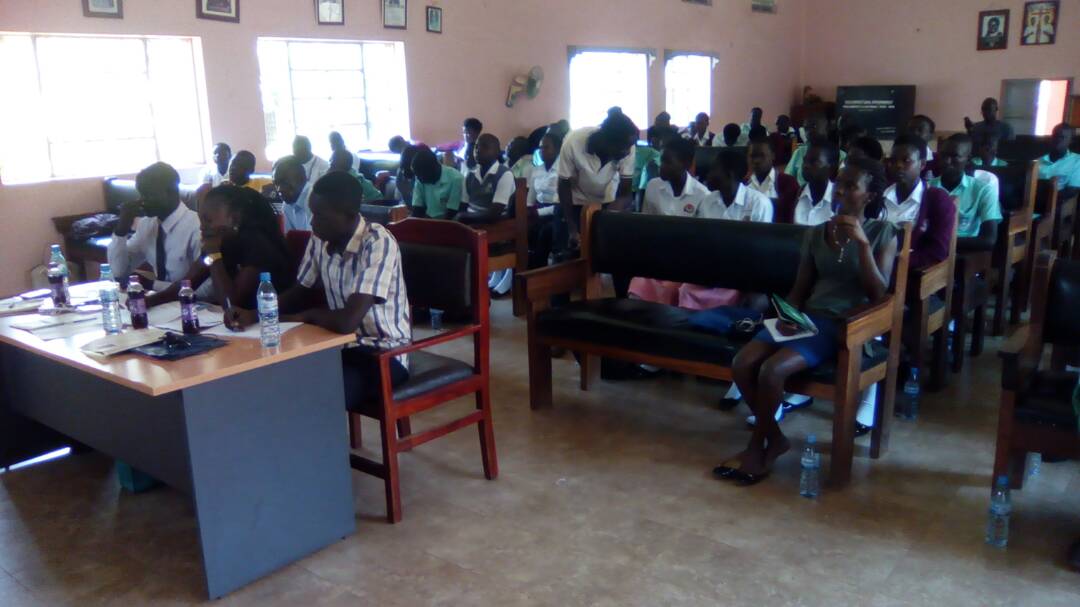 GNRC in partnership with Goldin Institute and Youth Leaders for Restoration and Development (YOLRED), organized a debate and community dialogue session for secondary students dubbed, "Community Parliament and Secondary School Debating Competition," from 24th to 27th February 2018 at the Gulu District Council Hall, Gulu, Uganda. The debate aimed at equipping young people in institutions of learning with critical thinking and conflict analysis, leadership, communication skills, research and oratory skills to enable them contribute as citizens, to the nation's development now and in the future. A total of two hundred and eighty seven (287) participants including children, women and men attended the event. The Northern Uganda Debate Society also took part in the event.
The debate provided young leaders with time and space to network, share views and exchange ideas as a means for influencing public policy and civil society advocacy agendas at both local and national levels. Participants were taught on the importance of ending violence against children, patriotism, diversity, equality and upholding civic rights. Participation was also through music and skits.
Some of the key challenges identified during the community engagement included: parental negligence of their children's education, lack of resources to finance education for children and lack of knowledge capacity among community members to advocate for a world free of violence against children. The issue of land grabbing in Northern Uganda was also presented as a main issue affecting the community and they feared losing their ancestral land which over a long period has been their source of livelihood.
The outcomes of the debate are highlighted below:
Parts of Uganda still believe that corporal punishment is justifiable in schools
The Acholi Cultural Institution is at the forefront in preventing violence against children
Addressing poverty in Northern Uganda is a major step towards eradicating violence at homes
10 years after the LRA war, violence against and amongst youth and children is still widespread in Northern Uganda
Families have the ability to provide solutions towards a violence free environment for children
A Rights-Responsibility Approach is the best way to inculcate peace and harmony in our homes
Every child has the to survive and thrive in life
Both the debate and community parliament are the first of their kind to bring the community and young people in a post conflict society together and gather various stakeholders to brainstorm and analyze the context of violence against children in Uganda and how the youth can use such information to provide sustainable solutions towards peace and development.
The three-day activity received media publicity from local stations such as: Speak FM local radio station, Radio Pacis and Mega FM.