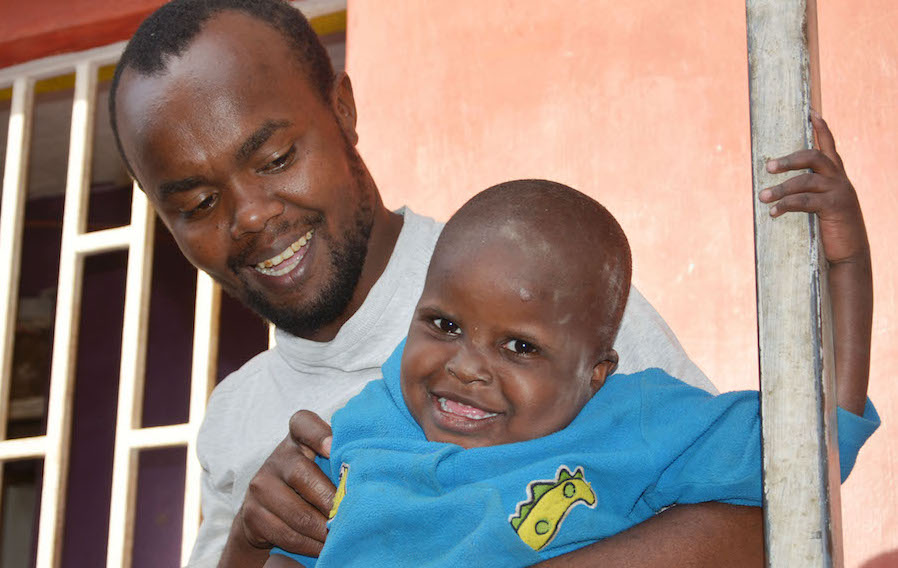 Commemorating the International Day of Peace today, the 21st September 2016, GNRC–Kenya and Ruth Matete Music Academy visited the Good Samaritan Children's Home and rehabilitation Center in Mathare slums, which is currently a home to three hundred and six (306) children. This year's theme being 'The Sustainable Development Goals: Building Blocks for Peace,' GNRC aimed at visiting the to the foster home was to build a positive atmosphere in which the children feel cared for, create awareness on the International Day of Peace and promote the children's self-esteem through peace talks and entertainment.
A close-up photo of some of the children in the orphanage
The orphanage hosts children all year-round, registering close to five thousand children for the past 15 years. Mama Mercy Thuo, the Manager and Mother of the Good Samaritan Children's home revealed that most of the children had fallen victim to evil acts such as: domestic violence, abandonment, rape, forced early marriages, physical violence, and drug abuse, with others having been orphaned. Her concern for the sanctity of life inspired her to take in even children living and begging in the streets, saying, "Even the most vulnerable and weak in the society can be mentored to excellence. Every child deserves the right to shine in life".
Eric Munene of Ruth Matete Music Academy entertaining the children of Good Samaritan
Several children in the orphanage have excelled through education at different levels. The literacy level among the children is high, supported by the availability of an equipped library. GNRC–Kenya and Ruth Matete Music Academy representatives interacted with the children through talks, music, singing and dancing. The children also shared their experiences on how the centre had positively impacted their lives.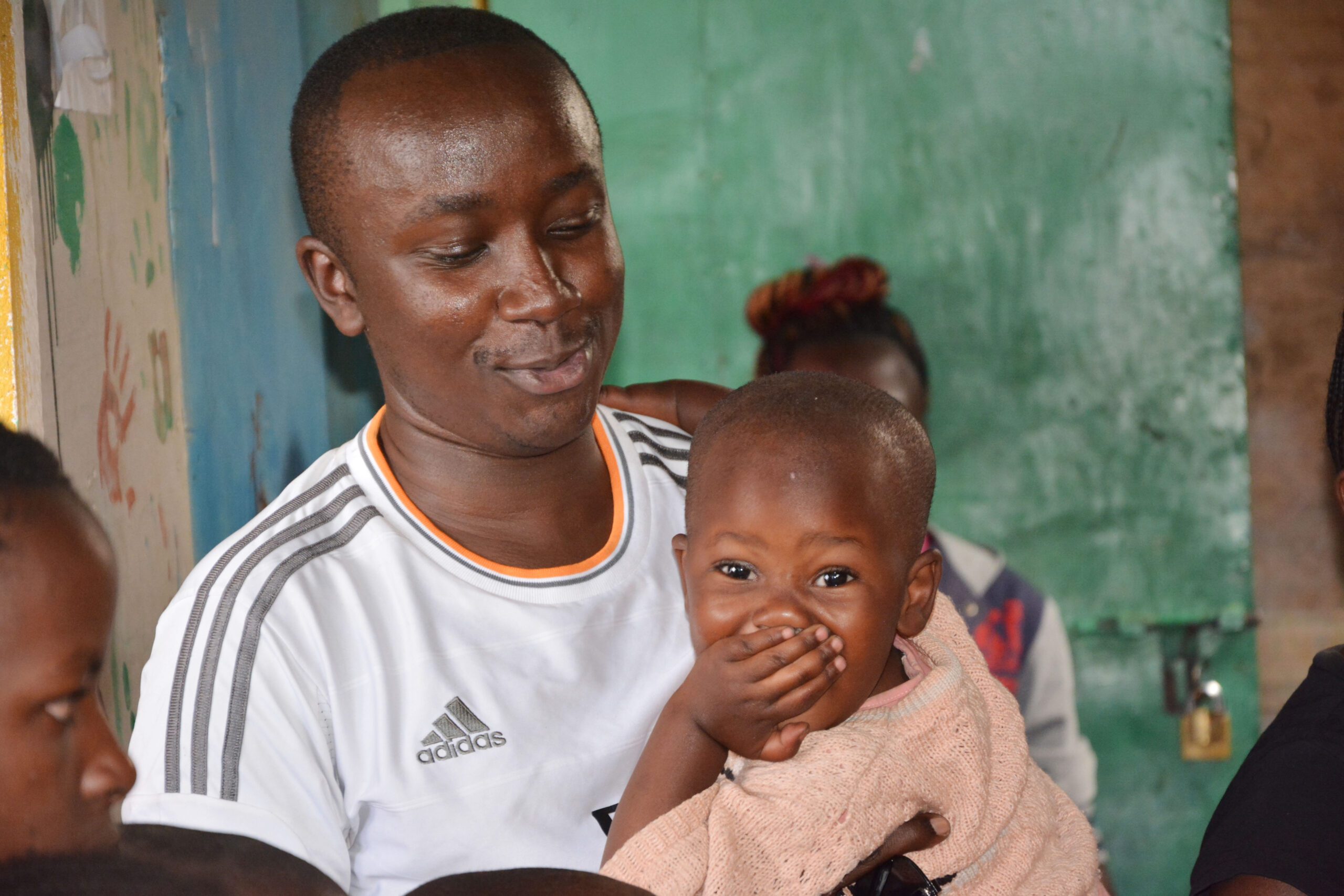 Mark Owuor of Ruth Matete Music Academy mingling with baby Anne