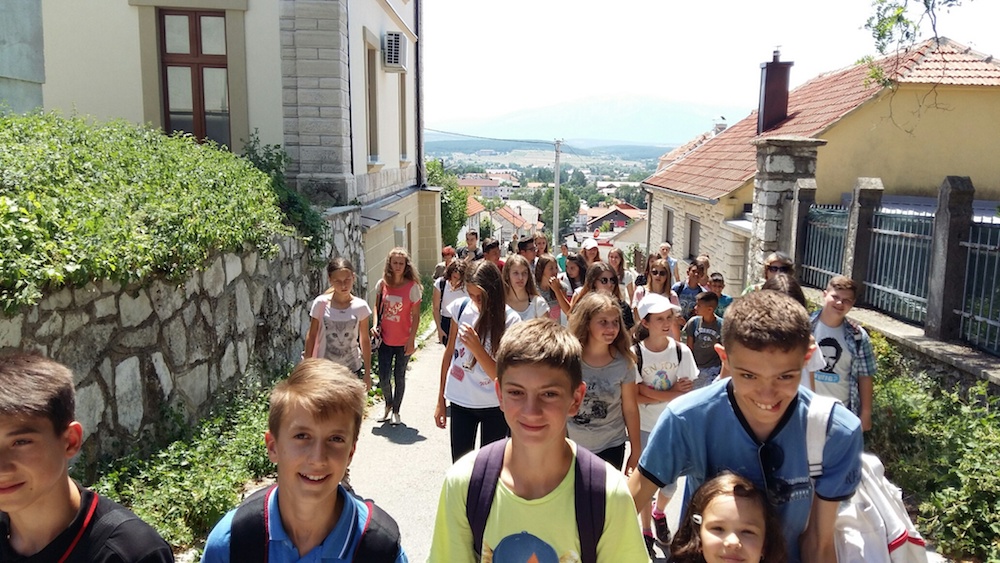 "Violence should never separate us, we originate from Adam and Eve (Hawa). And despite our religious affiliations, we are all equal. Thus, we should love and appreciate one another as that is what our faiths teach." This was a statement evoked by a child during the interfaith outreach event organised by GNRC and UŽ "Mozaik" V.Čajno on 20th July 2017 in Livno and Bugojno cities of Bosnia and Herzegovina. The two cities, which are inhabited by Catholics and Muslims respectively, have been known to have a rich cultural and historical heritage that enables the occupants to exercise social cohesion. The event also received support from religious leaders union, individual well-wishers and Gorica Museum.
The aim of the interfaith outreach was to strengthen faith relations and promote and educate the community on ending violence against children. Other objectives of the event were to: promote understanding of the differences and norms of each faith, increase spirituality in participants through visiting religious institutions, promote inter-religious dialogue, strengthen the community's capacity to address violence against children and interfaith coexistence, and to make a call to action to promote peace. The event was attended by fourty seven (47) participants including children, youth, religious leaders and teachers.
Participants visited the Hajji Ahmed Dukatar mosque, Balaguša mosque, Lala-pasha and Ćurčinica mosque and the source of Duman. They also visited the Franciscan Monastery of St. Peter and Pavle on Gorica and the Franciscan Museum and Gorica Gallery. In the various site visits, participants learnt about the history, practices, relation of the faith institutions with the community and their efforts towards peace promotion.
The outreach realized positive outcomes as participants learnt a lot from the visits and acknowledged other beliefs. Participants also requested for more interfaith interactions to be held across the country as a means of promoting peaceful coexistence.