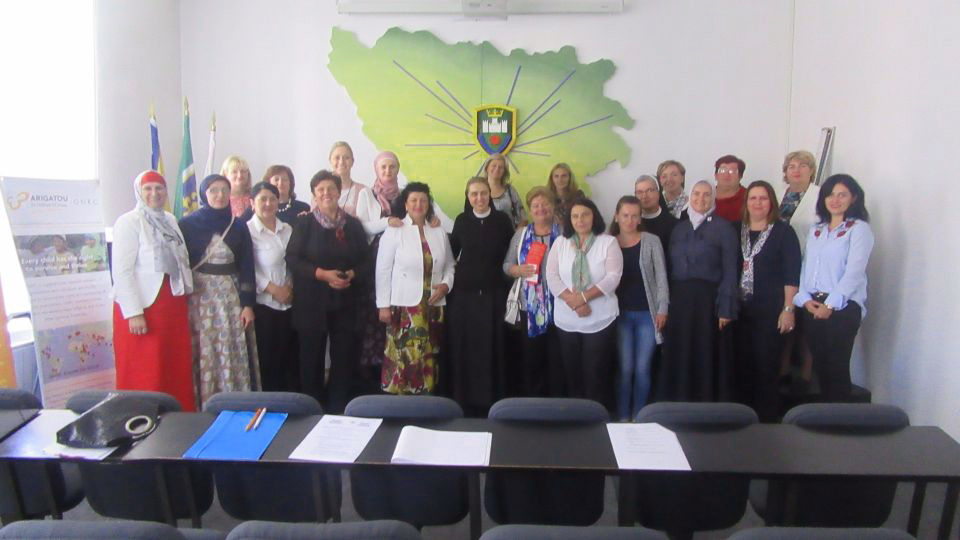 As part of planning for the International Day of Peace set to take place on 21st September, 2017, GNRC–Bosnia and Herzegovina led by the Women's Association for Interreligious Dialogue in Family and Society (Mosaic) working in partnership with the World Vision International, held an awareness workshop for women in Zenica. The one-day event was to empower women to be change agents in their communities. The workshop brought together ninety (90) participants from the Catholic and Islamic community.
Topics such as the Role of Women in Ending Violence Against Children and the Role of Women in Peace Building were discussed. Participants also explored the significance of a woman in child upbringing. With the emergence of violent extremist groups, it was deemed necessary to educate participants on ways of preventing radicalization and violent extremism, and how to tell the 'Tell-Tell Signs' of a child exposed to violent extremism.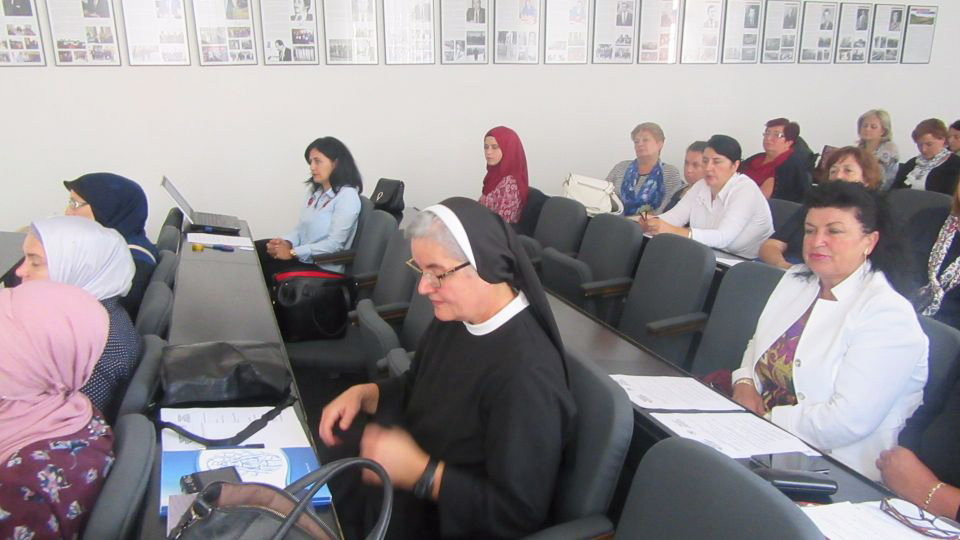 Through Ms. Ismeta Begić, the coordinator, GNRC–Bosnia and Herzegovina, GNRC's work and efforts towards creating a better world for children were explained to the participants. They were informed of the recent GNRC 5th Forum, which focused on ending violence against children, with emphasis on the role of faith communities across the world. The workshop participants also learned about the commitments made by the participants at the forum on ending violence against children. Other topics of discussion at the workshop included ending child poverty, building community resilience against violent extremism and ethics education for children.
At the end of the workshop, participants agreed that:
They have a moral responsibility to educate and guide the society to success
A family will always be strong if it has the influence of a mother or a woman
Women or mothers can help end violent extremism in their societies since they are the ones with the children the most
Women are the fabric that holds the family together
Women are great thinkers, developers and entrepreneurs