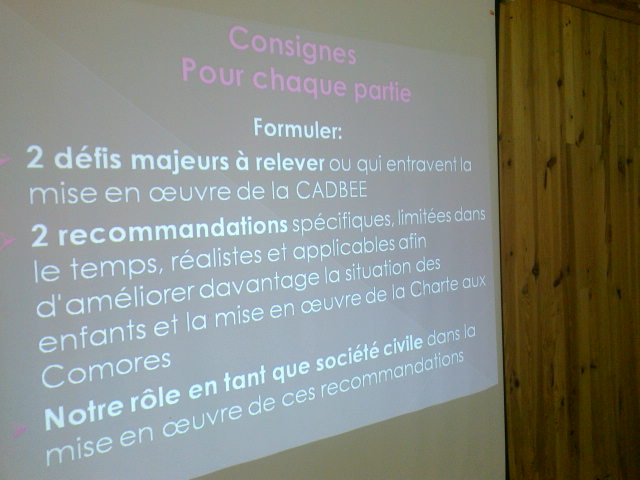 On 24th September 2016, GNRC-Comoros participated in a civil societies' workshop aimed at seeking solutions towards protecting children's rights, particularly education and safety. The workshop, which was conducted by Maeesha, the Comorian Federation of Human Rights and Hifadhui, was held at Hotel Le Retaj in Moroni, Comoros. Thirty five associations from the Comoros civil society were invited to the workshop.
The workshop focused on the validation of the supplementary report to the initial report by the Union of Comoros for the implementation of the African Charter on the Rights and Welfare of Children. The report is set to represent the voice of Comorian Civil Society through a factual, concise and objective representation of the "real situation of children in the field", to bring additional elements that provide alternative information in completing the official government report.
Some of the topics discussed in the workshop included: – General principles, Rights of Children, Family / Health / Wellness, Education / Recreation / Cultural / Special Protection Measures and Responsibilities and Duties of Children. GNRC Contact Person in Comoros, Mr. Akim Said M'changama presented the Ethics Education Manual 'Learning to Live Together' to the participants and explained how the manual brings together culture and religion to shape the behaviour and progress of children. GNRC-Comoros also proposed the need to conduct further Training of Trainers workshop on the Manual for all the Civil Society organisations in the islands.