PRESS RELEASE
ISSUED 9th August 2018 – Nairobi, Kenya
INTERFAITH ALLIANCE FOR SAFER COMMUNITIES: CHILD DIGNITY ONLINE
Forty Three (43) faith leaders from Sub-Saharan African countries including representatives from faith-based organizations, governments, international and grassroots organizations, have committed to prevent and end online child exploitation and violence. Participants met in Nairobi, Kenya for the 3rd Pre-Event Workshop on 7th August 2018 ahead of the Interfaith Alliance for Safer Communities Global Forum scheduled to take place in Abu Dhabi, United Arab Emirates (U.A.E) in November 2018. The workshop, which was organized by the U.A.E Government in partnership with Arigatou International – Nairobi, discussed the challenges of online child sexual exploitation in Sub-Saharan Africa, and created awareness of the problem and advocated for its ending.
The Senior Advisor on Peace, Cohesion, and Conflict Resolution to the President of the Republic of Kenya, Rev. Dr. Samuel Kobia, made the opening Keynote address, calling on faith and global leaders to unite against online child sexual exploitation. Rev. Kobia pointed to the alarming statistics of online child abuse and urged faith leaders to do more to alleviate the problem. He highlighted the constant fear that leaders, elders and parents have to endure everyday concerning their children being exploited unless they do something about it.
Speakers including representatives from the Government of United Arab Emirates (UAE), the Government of Kenya, Arigatou International – Nairobi, UNICEF-Kenya Office, World Council of Churches, Word Vision, Islamic Foundation Kenya, Compassion International, ECPAT International, Center for Sustainable Conflict Resolution, and members of the Global Network of Religions for Children (GNRC). Participants pledged to uphold online child dignity. They called for an end to the exploitation of children and youth from Sub-Saharan Africa.
The recent upsurge of Online Sexual Exploitation of Children is alarming. It is estimated that about 1 billion of the 2.2 billion children around the world endure different forms of physical and sexual violence. About 120 million girls around the world (just over one in 10) have been victims of various sexual acts, abuses and assaults at some point in their lives, and 14% of girls and 7% of boys under 18 years old have experienced sexual violence in institutional care. In regards to cyber grooming, up to 99% of solicitations are made by men, mostly (43%) youth or young adults, and are overwhelmingly (70% – 75%) directed to girls, with 14 to 17 year olds being particularly at risk.
The rapid spread of Internet across Africa has led to children being at an increased risk of online sexual abuse and exploitation. A report by Terres Des Hommes shows 54% of surveyed African children had seen online child sexual materials, while 10% of those surveyed have been approached by online contacts asking them to share sexualized images of themselves.
Representatives from the Government of United Arab Emirates thanked participants for attending the third pre-event workshop in Kenya. Kenya is one of the countries in Sub-Saharan Africa that is rapidy growing in modern technology and is among the victimed countries of online child exploitation. According to statistics, 55% of surveyed African children lacked awareness on staying safe online and therefore the need for faith leaders to lead community sensitization programs on the issue.
Welcoming participants to the pre-event workshop, Dr. Mustafa Y. Ali, Secretary General, Global Network of Religions for Children and Director, Arigatou International – Nairobi, reiterated the need for faith leaders to join in the struggle to end violence against children specifically online exploitation and violence. He stated that the success of a community is determined by how well they protect children.
The Moderator of the Central Committee of the World Council of Churches, Dr. Agnes Abuom maintained that it is possible to end violence against children if religious and spiritual communities, governments, international as well as multilateral organizations work together.
Faith leaders reaffirmed their moral role to protect children from harm by promoting and encouraging positive use of the Internet for the sake of children and youth.
The outcomes of the pre-event workshop including discussions on the topic of child protection in the digital world and the recommendations proposed will form part of the deliberations of the broader Interfaith Alliance for Safer Communities event.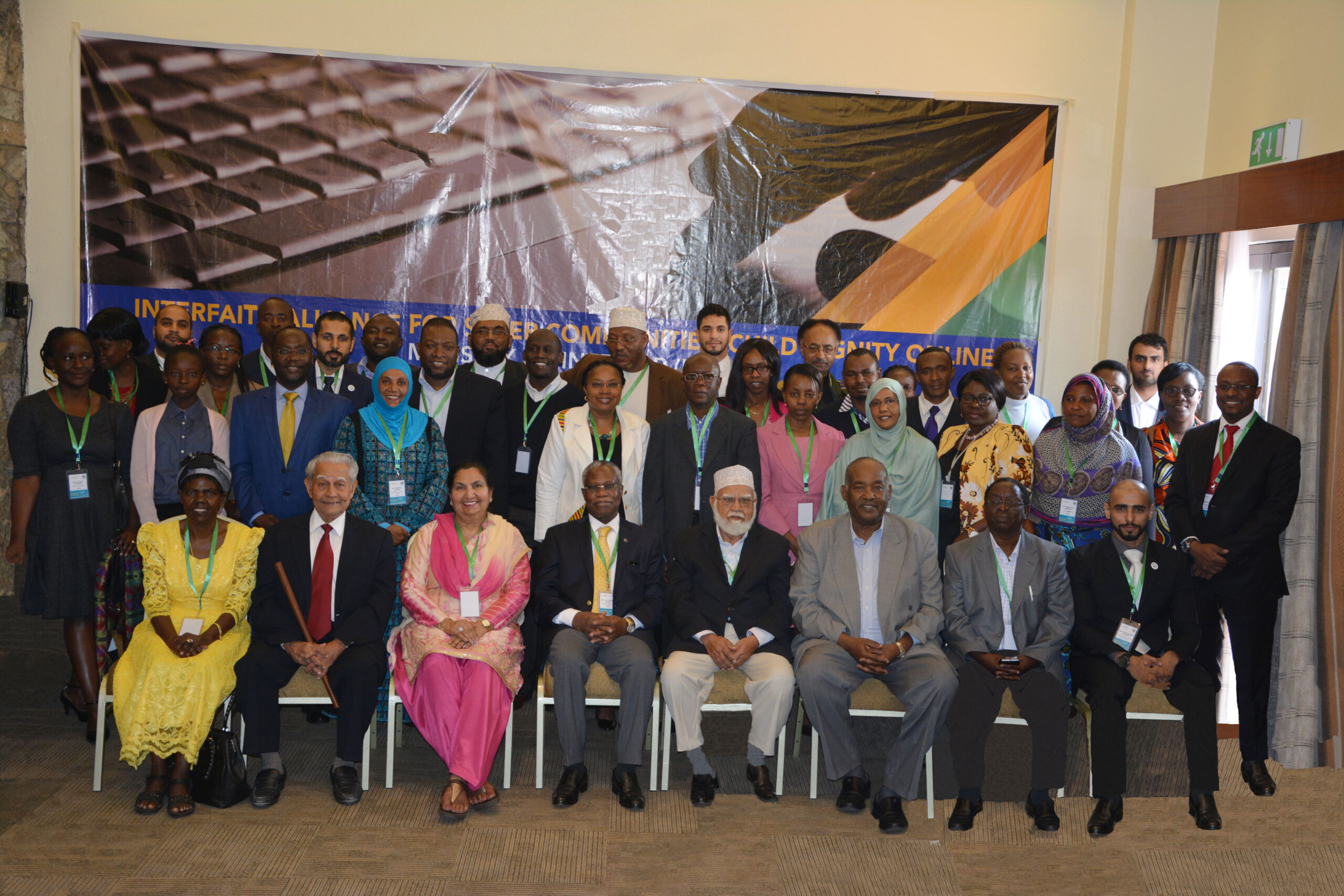 ~ END ~