On 30th November 2020, Family Resilience project women leaders in Mombasa concluded their yearlong children's peace building forums that have now reached about 8,000 children and youth in Kisauni and Nyali Constituencies.
Through the Family Resilience project pioneered by the GNRC, Global Community Engagement and Resilience Fund (GCERF) and Goldin Institute, 100 women were actively trained in the constituency on preventing violent extremism, conflict resolution and business skills. The women leaders then educated other women, children and youth to understand violent extremism in addition to educating mothers/caregivers on positive child upbringing. They worked closely with the local government authorities, community based organisations, practitioners, and religious institutions before and during the COVID-19 pandemic.
"I feel it is the duty of teachers, parents, caregivers, women of faith, and women community leaders to reach out to our children and build a solid tradition based on values and principles. The skills from the Family Resilience project reinforces this." – Ms. Rabia Kombo, Family Resilience Project Member, and teacher.
Among the topics covered during the peace forums included: Interfaith Coexistence; Conflict Transformation; Human Rights Education; Understanding Other Faiths; and Religion as a Resource for Peace. Participants shared their experiences related to radicalization into violent extremist and gang groups. The sessions also helped children to acquire critical understanding of their role in peace building.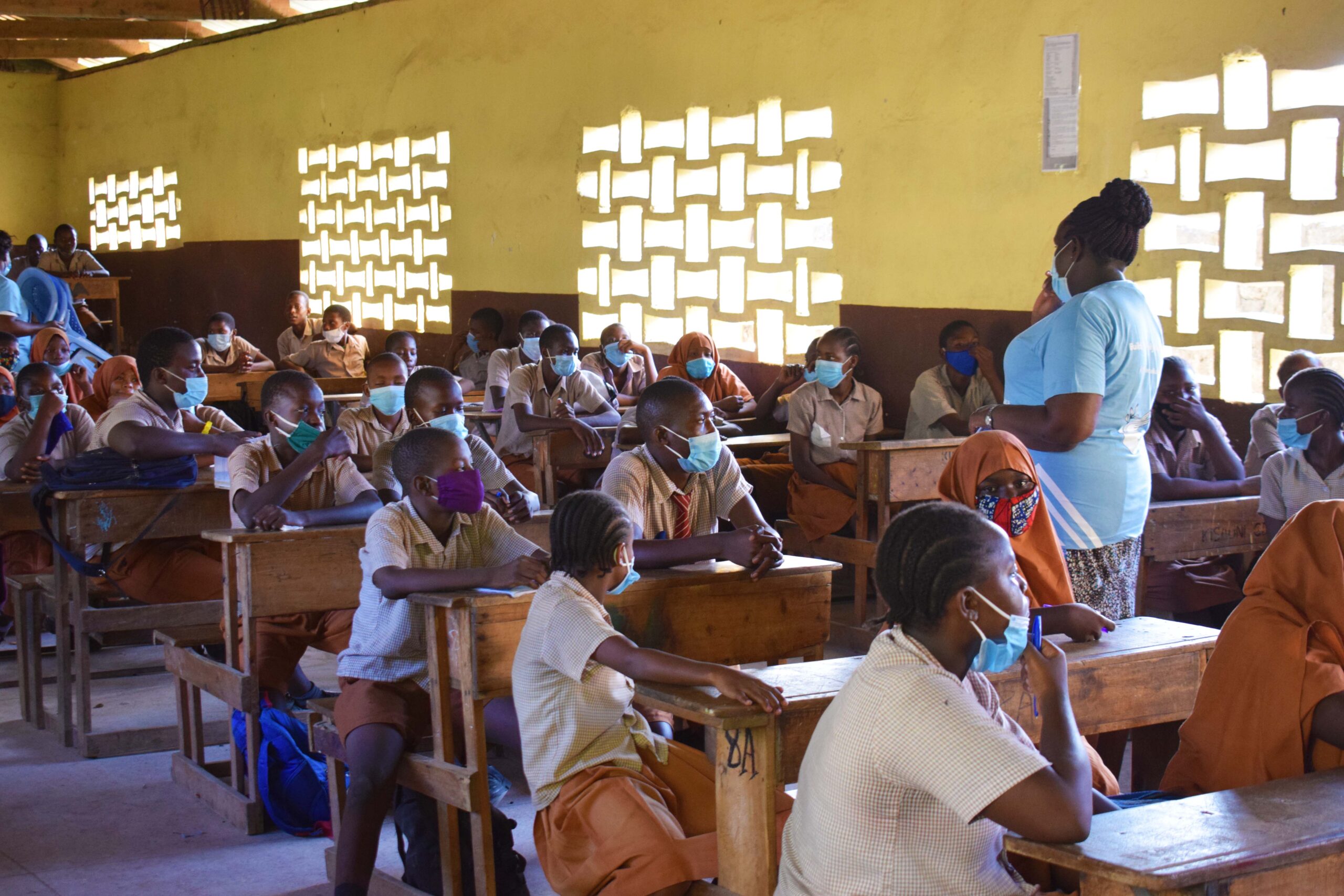 Great impact has been made through the project and GNRC hopes to scale it up to a larger community. The idea is for the children and youth to also be young ambassadors of peace and reach and inspire their peers.
"Young people need to be empowered to understand and know their role in peace building and promoting human rights for all. The children peace forums aim to do just that. Through women leaders more youth and children are resourceful in the community and in their lives. By empowering children and youth, we stand a chance in promoting peace and development now and in the future." – Rev. Maria Menego, Project Coordinator, Family Resilience Project, and Faith Leader, Nyali Fellowship.
We sincerely thank Apostles Church Bombolulu, Freetown Primary School, Good Samaritan Church, Khadija Primary School, Kikodep, Maweni Primary School and Pentrose Community Bombolulu Pefa Church; for hosting all the children peace forums and ensuring that we got a conducive space for learning. We sincerely thank the leadership of Elim Nyali Fellowship for the great coordination of all the activities.