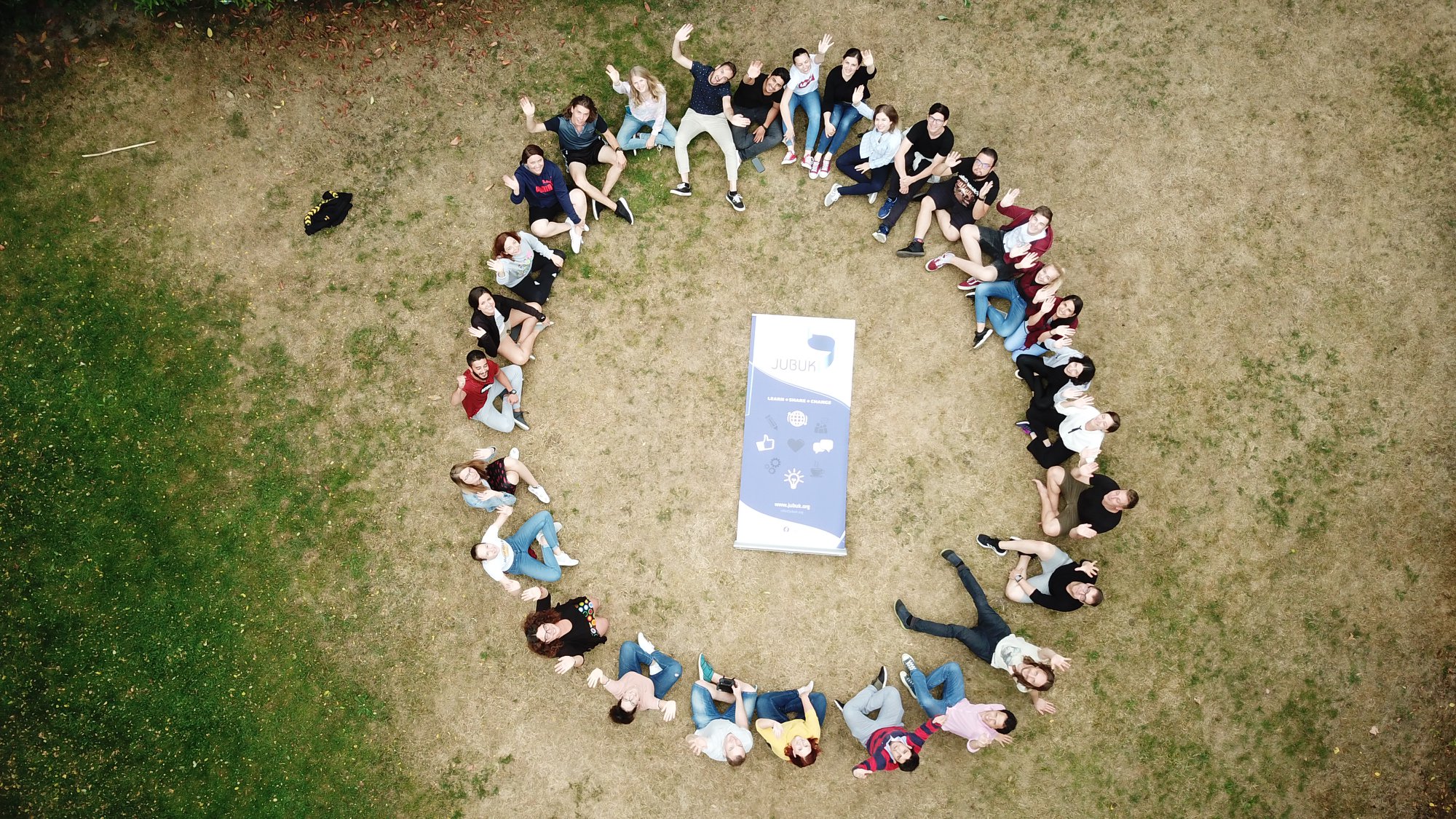 On 23rd – 29th July 2019, Jugend, Bildung und Kultur e.V., GNRC Member in Germany, partnered with GEYC from Romania, BYF from Bulgaria, SYTEV from Slovakia, LUMEN from Croatia and Youth Dynamics from Cyprus, to conduct a training workshop, 'Souls without Frontiers,' for young leaders on dealing with matters peace and integration. The event, which took place in Velbert, Germany, was attended by 32 participants from 12 countries in Europe who are volunteers and youth workers mainly working with refugees, migrants, minorities and other vulnerable groups. Other organizations supporting the training included Copenhagen Youth Network from Denmark, DEL-ALFOLDI EUROTENDER from Hungary, STOWARZYSZENIE NA RZECZ DZIECI I MLODZIEZY USKRZYDLAMY from Poland, Pi Youth Association from Turkey, and FNEE from Portugal.
The training aimed at developing practical skills concerning the notions of diversity, cultural awareness, citizenship, leadership and active participation and to improve specialized knowledge on human rights. It also looked to develop abilities correlated to conflict management, direct thinking and structured dialogue within the notions of tolerance, freedom of speech, anti-racism and multi-cultural bonding.
Based on the European Commission's integration policy, the project 'Souls without Frontiers,' aims to provide high-quality training to young educators/trainers who are dealing with the issue of refugees/migrants integration into modern EU societies, by setting out as a prime aim to disseminate this specific approach-system of integration, composed of non-formal methods of education, to other organizations and NGOs deriving from the rest of the EU countries.
Specifically, 'Souls without Frontiers' is seeking to provide young educators with the appropriate know-how, through a well-established and concrete method on inclusion and integration. Hence, after the training's completion, the young workers/educators will be able to methodically work with mixed groups consisting of both Europeans and migrants/refugees, in order to achieve the social integration of the latter into the already existing communities.
To accomplish this target, the activities of the training course concentrated on a plurality of related concepts such as social inclusion, conflict management, intercultural learning and coexistence of religions. The training also focused on multi-cultural bonding, tolerance, democracy, diversity appreciation, citizenship, leadership and active participation. All these concepts are being approached through creative, experiential methods, based on non-formal educational tools, including simulation exercises, role plays, creative activities, structured dialogues, group building and energizers, discussions, presentations and ice breaking activities.
One of the highlights of the project was the visit to the Unaccompanied Minors Refugees Center in Velbert where members learnt from the employees about the history of the premises, its daily life, challenges and perspectives. Participants got deep insights into the life of unaccompanied minors refugees who came to Germany in the past. Participants also interacted with the youngsters residing in the center.