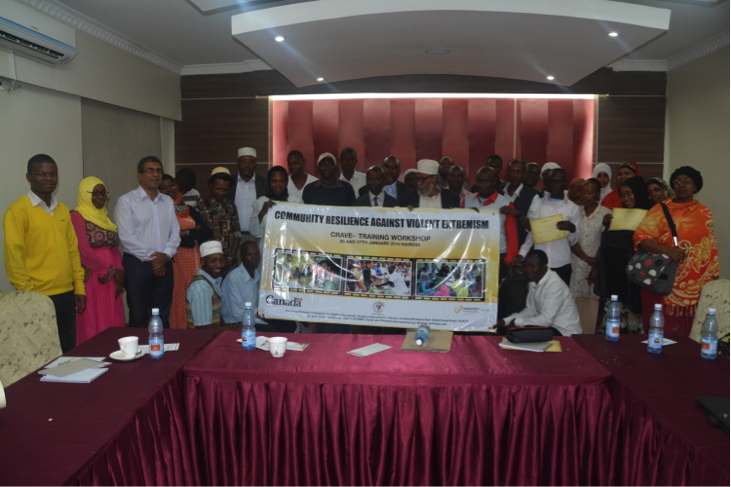 The GNRC conducts Community Resilience Against Violent Extremism workshop in partnership with PIO and Canadian High Commission in Nairobi.
The Global Network of Religions for Children (GNRC), held a two-day workshop in Nairobi Eastleigh area from 26th to 27th January 2015.
In attendance, were participants from The Global Network of Religions for Children (GNRC), The Peace Innovation Organization (P.I.O), Canadian High Commission, the Government of Kenya represented by Senior Assistant County Commissioner Kamukunji sub-county David Mbevi and Sh. Ibrahim Lethome, a religious leader.
Dr. Mustafa Y. Ali, Secretary General of the GNRC attended the meeting and gave opening remarks. Belall Maudarbux, Network and Programs Manager of the GNRC, moderated the various sessions of the workshop. Participants were advised to be vigilant and supportive of the government or police work aimed at striving to safeguard resources and assets such as religious institutions.
Such kind of trainings go a long way in ensuring that the rights of children living in Kenya and across the globe are safeguarded from radicalism and exploitation. With the support of the government and the Canadian High Commission, Arigatou International was able to spread the knowledge on how to combat violent extremism and how to protect the children against it.