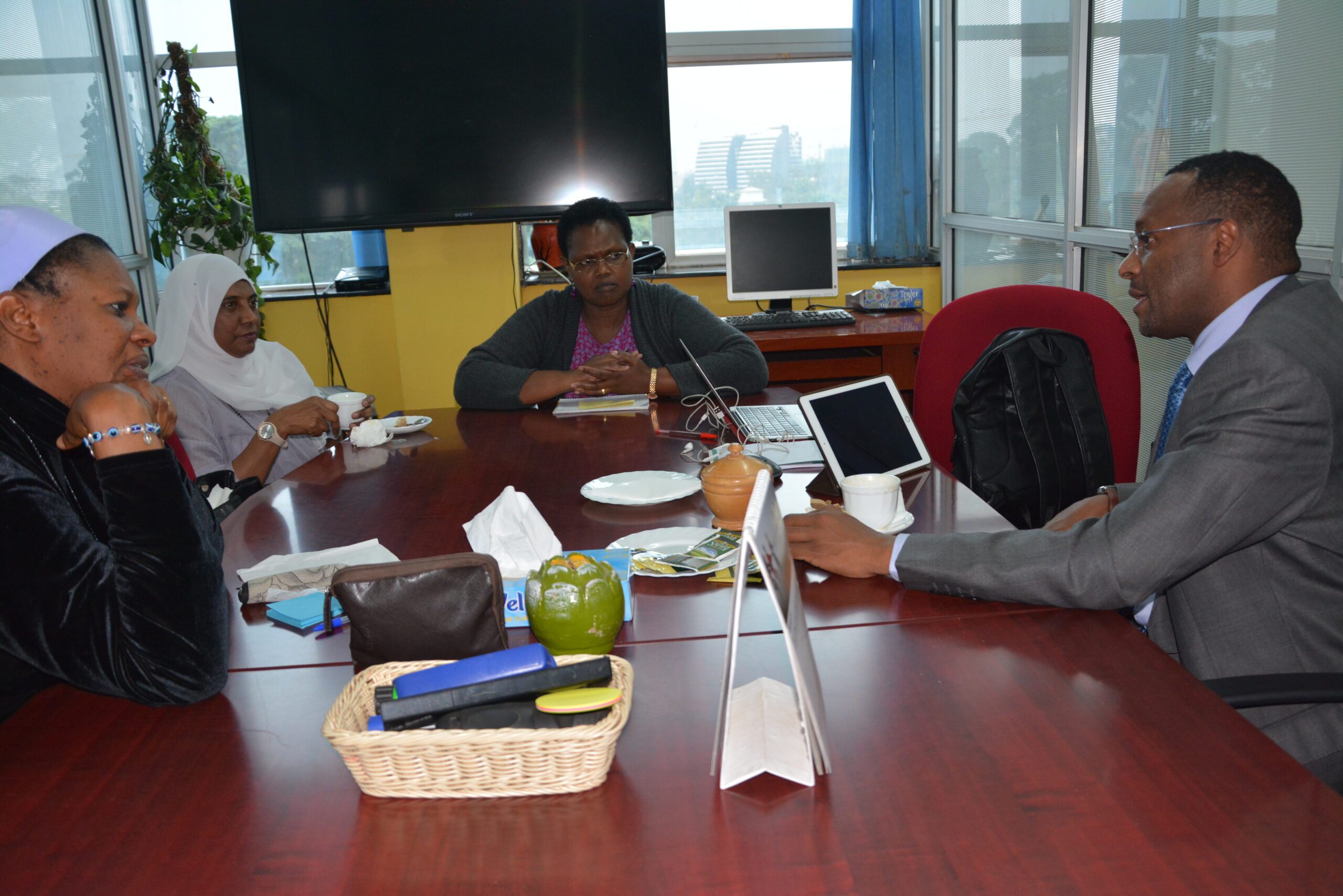 The GNRC Secretary General, Dr. Mustafa Y. Ali met with Ms. Saydoon Sayed and Sr. Gladonald Chikelue, coordinators of GNRC South Africa and Nigeria respectively, at the Arigatou International Nairobi offices on 31st August 2017. Also present during the meeting was Dr. Dorcas Kiplagat, GNRC's Network and Programs Coordinator. They discussed many issues including ways to strengthen the GNRC Network in the two countries and Africa as a whole.
Dr. Ali commended the coordinators' efforts in upholding the values of the organisation through their activities in the first half of 2017. Other issues such as resource mobilization at local level were discussed. The coordinators applauded Arigatou International's effort towards a successful GNRC 5th Forum since it exposed them to worldwide perspectives on ending violence against children.
The meeting emphasized the importance of publicizing and implementing the Panama Commitments on Ending Violence Against Children at the community level. This they said could be achieved through deliberate alignment of members' activities to the Declaration Commitments. Dr. Kiplagat lauded the coordinators' efforts towards creating awareness about the Forum's outcomes in their various capacities.
Dr. Ali encouraged the coordinators to keep up their efforts, noting that a lot still needed to be done to create a sustainable environment for children to thrive.