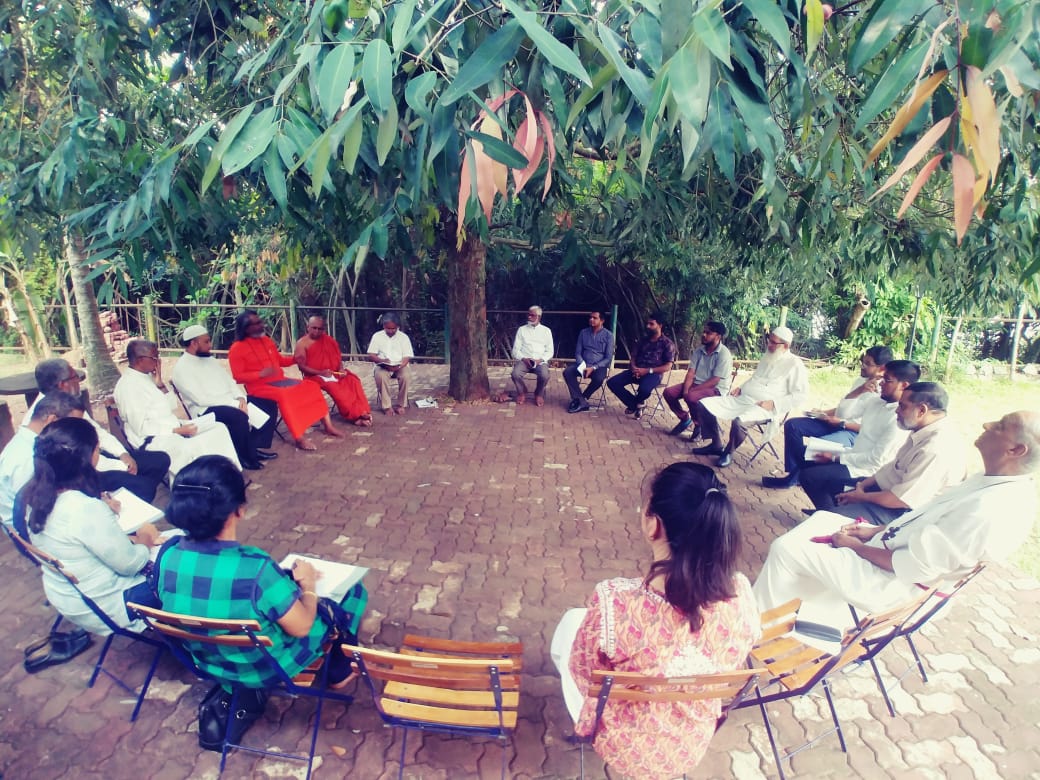 Following the unfortunate series of suicide bombings on Easter Sunday this year, in which at least 250 people were killed, Sri Lanka experienced a wave of anti-Muslim riots that swept the island in apparent retaliation of the attack, claimed by the Islamic State of Iraq and the Levant (ISIL or ISIS) group. Communities now live in fear after the attacks. As a response, the GNRC committee in Sri Lanka was convened by Walpola Rahula Institute, a member of the GNRC on 20th May 2019 in Colombo, to discuss the on-going religious and ethnic conflicts in the country and seek solutions to restore peace.
The meetings also discussed the effects and solutions to the current tensions, which hinder the wellbeing of children and youth who were adversely affected by the conflicts. A total of forty seven (47) participants from Sarvodaya Shramadana Movement, Chinmaya Mission, Centre for Islamic Studies, Walpola Rahula Institute and the Anglican Church, attended the meeting. Representatives of the Hindu Women's Society, Naleemiah Institute for Islamic Studies and National Shoora Council were also in attendance.
During the meeting the President of Sarvodaya Shramadana Movement, and Arigatou International Advisory Group Member, Dr. Vinya Ariyaratne, shared the history of the country, noting that the current peace and unity had been forged through the efforts and commitments of the Sri Lankan religious and spiritual communities. He referred to the heroes of the country who sacrificed their comfort for the success and development of the country and urged the current nation to follow suit. He stressed that violence has great impact on children's physical, social and emotional development, and it hinders the economic and political growth of a country hence the need to end the current conflict in the country.
Members noted the crucial need to create safe spaces and encourage interfaith dialogue and interaction to promote co-existence and peace among diverse faith communities. Members commended the efforts of Sri Lanka faith leaders and diverse faith communities in denouncing the violence and disconnecting it from religion.
The GNRC–Sri Lanka Committee will continue its collective initiative to uphold inter-faith approaches towards the wellbeing of children and realizing the overall peace of Sri Lanka. The meeting was followed by an Iftar dinner hosted by the Walpola Rahula Institute. The dinner brought together the diverse Sri Lankan faith community to celebrate the breaking of Ramadhan fast.