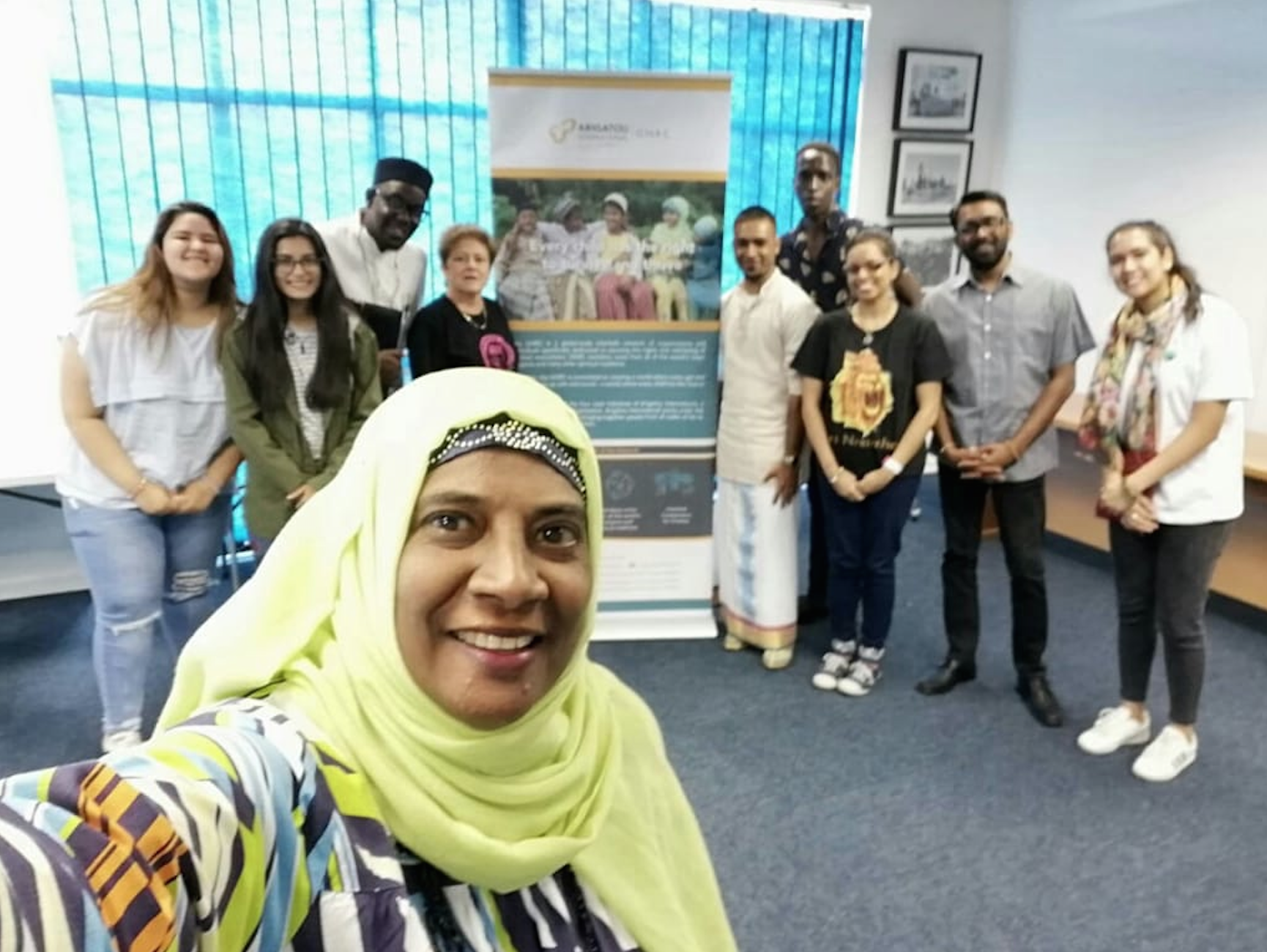 Under the banner "Values of our Faith: How Best to Relate with Each Other," GNRC–South Africa held a robust workshop on 26th January 2020 for experts focusing on children and youth development. The Curries Fountain boardroom in Durban played host to the workshop that kicked off with remarks by GNRC Coordinator for South Africa, Ms Saydoon Nisa Sayed.
Notable guests included Vedhan Singh, a youth leader from the African Union – Interfaith Dialogue on Violent Extremism (iDove), who talked about the need for interfaith dialogue and coexistence among communities and among religions. Ms. Merylene Chitharai from Religions for Peace South Africa spoke about the Hindu philosophy of vasudhaiva kutumbakam and how it teaches the world about 'loving thy neighbour'.
Participants also heard from Habeeb Milanzi from the Ushintsho Lwethu Organisation who addressed diversity in Islam and how while belonging to diverse faiths, the values of the different faiths are universal and interconnected.
"We must move from a space of being "tolerant" with each other to a space of learning to live together. Our intentions are the seed of everything. Therefore as followers of different faiths our intentions should always be good, sincere and pure. This is what we should be teaching our children and youth, that when our intentions are positive we will be able to live together happily and in harmony, rather than just tolerating one another. Our children and youth are not the future, they are the present."– Ms. Saydoon Nisa Sayed, GNRC Coordinator for South Africa
The Ansari Youth Club in Durban was well represented by Ms. Maryam Adam, Ms. Noorjehan Khan and Ms. Aneesa Jeewan. Ms. Adam shared humanity's purpose that is to care for other beings including animals and the environment and to serve God. "This was the first value I came across which Islam has in common with many other faiths," she noted.
The workshop involved presentations, discussions and experience sharing on best ways to bring up and safeguard the future of children and youth. One of the most challenging issue facing children today is online child sexual exploitation, and members discussed ways to prevent the vice including talking about the vice and its effects, restricting access to certain sites, engaging children in extracurricular activities and convicting offenders among others. Joint efforts and collaboration by all stakeholders was emphasized as a way to stem the vice in the community.
In the spirit of building a better world for children, participants advocated for more engagement in agricultural ventures, arts and sports to manage time and health of children and youth. The sitting also established a working committee of the GNRC in South Africa, motivated by the foundation of an interfaith approach to agriculture, arts and sports.
The activity was featured in the South African tabloid newsletter, the Springfield Weekly Gazette.