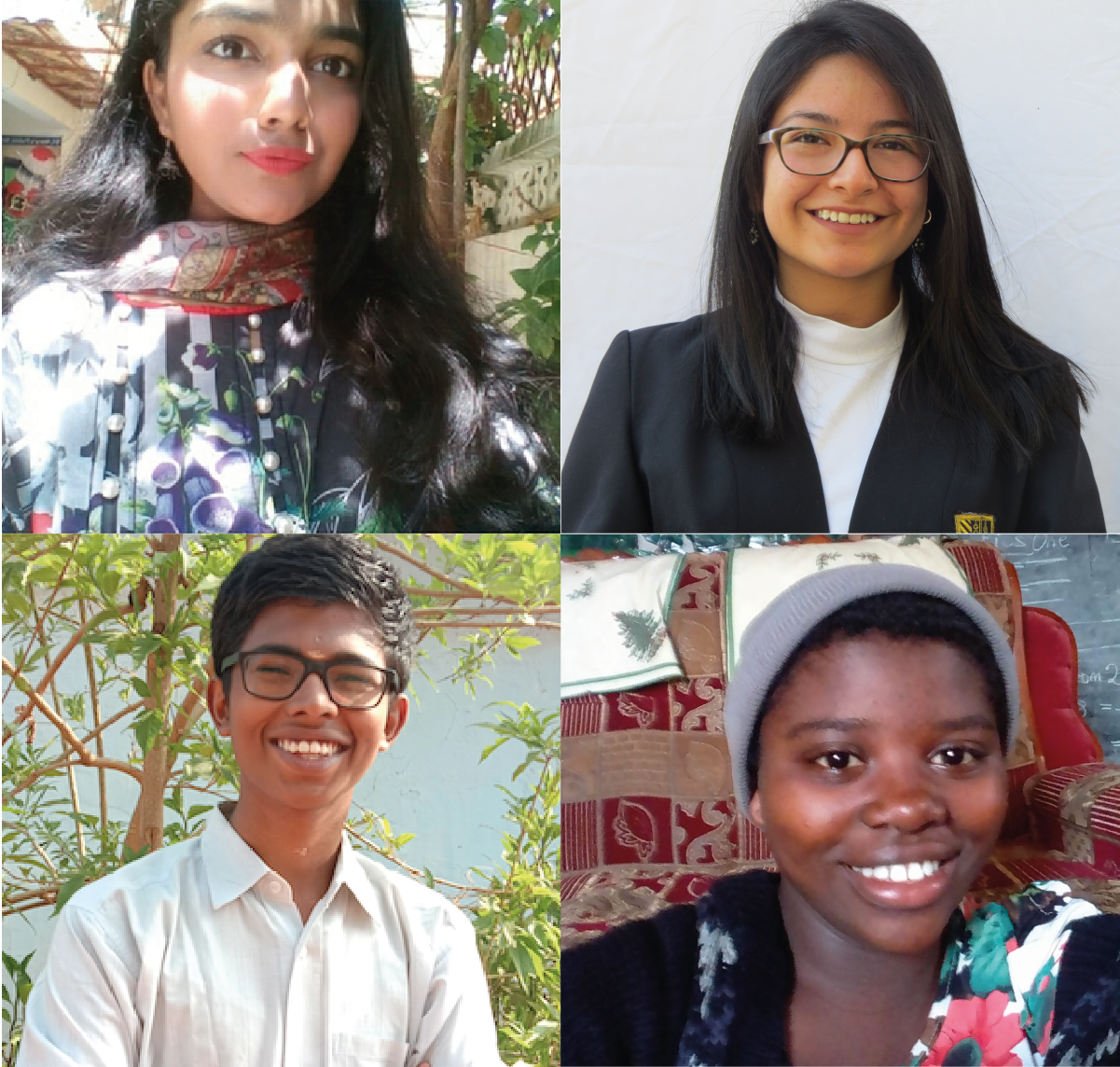 Four bright and enthusiastic young people (aged 16 to 18) are the new members of the GNRC Youth Committee that was created in April 2019. After a thorough selection process, these young leaders were selected among 28 candidates who applied to a call for an internship that was launched by Arigatou International in March 2019.
The young interns are based in India, Cameroon, Ecuador, and Pakistan, and they were chosen due to their outstanding commitment with their local GNRC groups towards promoting the rights of the child, finding peaceful solutions to conflicts in their communities, and overall building a better world together.
As members of the GNRC Youth Committee, they are responsible for developing and implementing a special campaign to commemorate the 30th anniversary of the Convention on the Rights of the Child, and they are already working together with their local GNRC group in organizing several events as part of the campaign.
Some of them have already carried out gatherings and talks to advocate and raise awareness among local children about their rights. This is the case of 17 year old Aakash who has already visited a couple of schools in Coimbatore, India, and with the support of Shanti Ashram and his local GNRC group, has given talks to the students about the importance of knowing their rights.
Bertsy (16 years old) has been reporting to the members of the committee about violent clashes among people in her village in Santa, Cameroon. And even in the middle of this harsh context, Bertsy has already organized a small gathering with younger children to reflect on their rights. "When I was among the children in my neighborhood, with the little peace we had at that moment, I could see smiles on their faces for being able to sit together with their friends. I could see from their faces the joy in living in peace," reflects Bertsy.
17 year old Saman, from Pakistan, is preparing to organize an art workshop and exhibition on the rights of the child, while Sofía (18 years old) from Ecuador, is planning a series of radio broadcasts on the same topic, which will be aired by the end of July in a local radio in her city, Quito.
Until November, the four members of the GNRC Youth Committee will continue organizing and carrying out activities to commemorate the 30th anniversary of the Convention on the Rights of the Child, and we hope to continue hearing about the inspiring projects they are involved in.
Congratulations to these four amazing young leaders for their commitment, and special thanks to their local GNRC groups and GNRC coordinators for supporting their actions and projects.
Click here to learn more about the Committee and its members