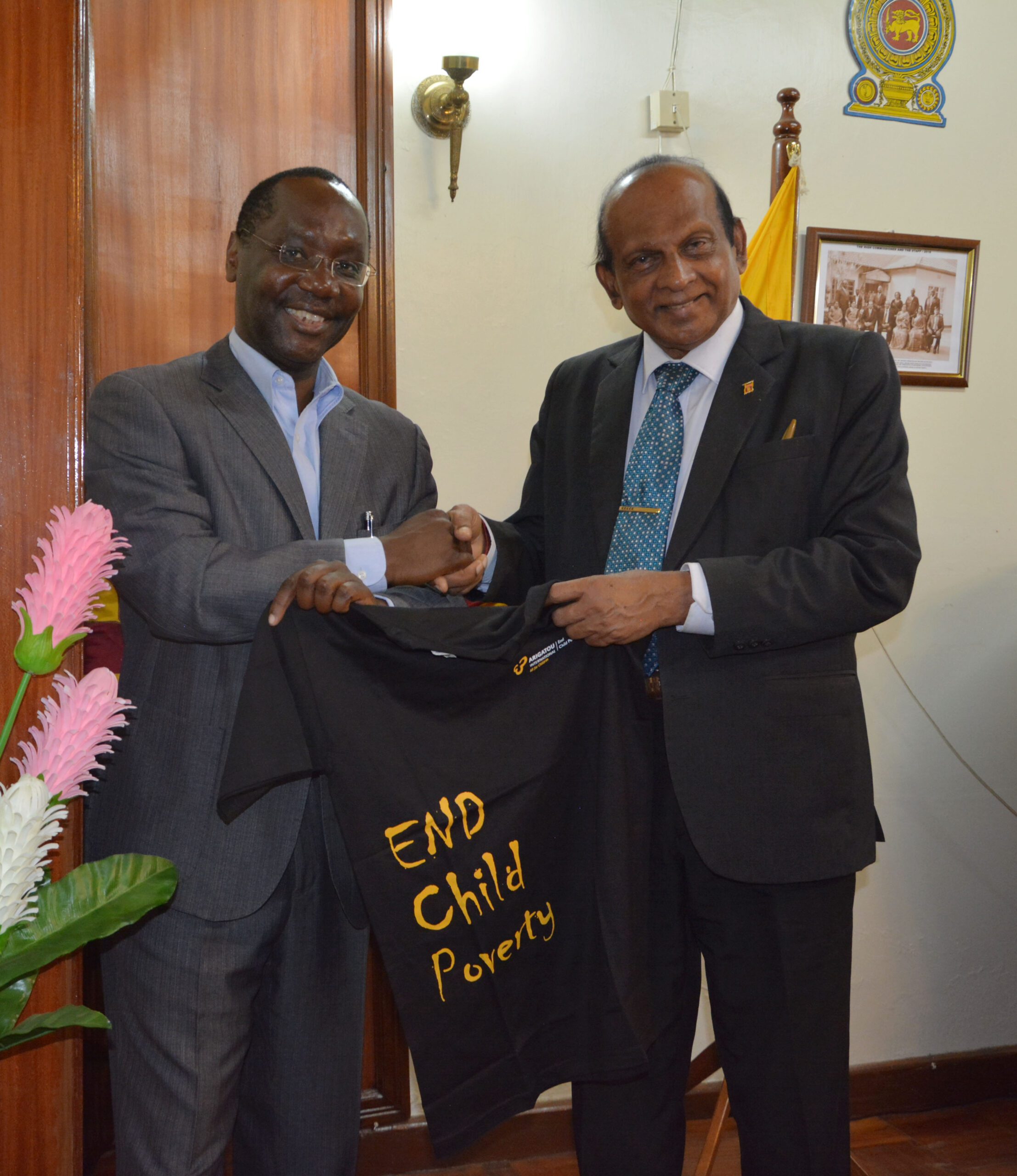 In an effort to enhance strong ties to promote a better world for children, the Director of Interfaith Initiative to End Child Poverty (End Child Poverty), Rev. Fred Nyabera, paid a courtesy visit to the High Commissioner of Sri Lanka to the Republic of Kenya, Mr. Chulpathmendra Dahanayake on 26th January 2017. Rev. Nyabera shared on Arigatou International's four initiatives and her commitment to securing a brighter future for children.
Other topics the Director of End Child Poverty enumerated included: – Possible partnerships between Arigatou International and the Government of Sri Lanka to promote child welfare, create attention towards the African child through the International Day of the African Child on 16th June of every year and the essence of empowering youth.
Rev. Nyabera (left) discussing with
Mr. Chulpathmendra Dahanayake

during the meeting

Rev. Fred Nyabera further introduced the GNRC 5th Forum scheduled to take place in Panama City, Panama in May 2017. He explained that the Forum would build on the work that GNRC members from diverse faith traditions have been doing since the year 2000, working for and with children. This meeting occurred amid a GNRC–End Child Poverty regional meeting set to take place in Sri Lanka in two weeks time.