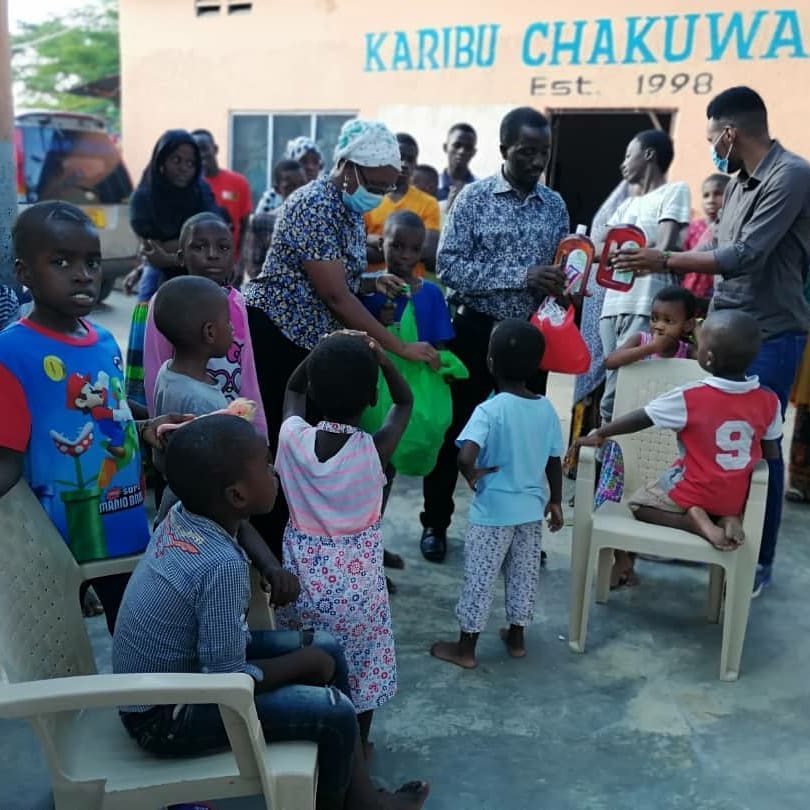 On 28th May 2020, GNRC–Tanzania paid a courtesy visit to Chakuwama Orphanage, a home to more than fifty orphans and underprivileged children in Dar es Salaam, Tanzania. Led by the GNRC Coordinator in Tanzania, Ms. Joyce Mdachi, GNRC members met with 64 children aged 3-18 years and 12 caregivers and deliberated how they are coping with the COVID-19 pandemic. The home engages the children in curricular studies and extracurricular activities to keep them occupied and motivated. They mentioned that through the engagement, they could minimize the risk of children falling into drugs and substance abuse, loitering aimlessly, sexual practices, idleness among others. The institution is also using the media particularly radio and TV to enable access to education programs by the children. The orphanage has also been sensitizing the children on how to manage the pandemic including hand hygiene, social and physical distancing, and environmental cleanliness.
The discussions highlighted the situation of the vulnerable children in orphanages during COVID-19 including lack of access to food and basic amenities such as water and shelter, in addition to a possible rise in insecurity due to increased levels of crime. During this period, communities are relying on governments, non-governmental organizations and well-wishers for direction, support and hope. The managers of the center mentioned that through community leadership, they continued to receive aid from the Government of Tanzania to help the children in their daily lives.
GNRC Members distributed essential supplies to the orphanage including facemasks, sanitizers, and soaps. They similarly gave out food items to the orphanage. The visit concluded with a word of prayer from the children.