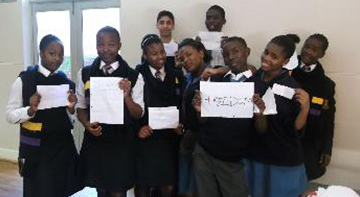 In South Africa, a workshop titled Youth voices from Kwazulu-Natal- Come celebrate 25 years of the Convention of the Rights of the Child was organized by GNRC South Africa, Religions for Peace and Info4Africa on June 4th 2014.
The learning to live together manual and the National Plan of Action for children in South Africa 2012-2017 were used to guide the discussions. Youths from the Youth Peace Forum alongside the Children's HIV Association participated in the event which took place at the Manning Road Methodist Church Hall in Durban.
"The change starts with you, so be the change you want to see, do not rely on anyone but yourself and God." – a quote from one of the youth participants.