GNRC South Africa was launched on 26th June 2022, in Durban, South Africa, at a ceremony that brought together sixty (60) participants; among them leaders from seven (7) different faiths, namely, Hindu, Christian, Muslim, Singh, Bahai and the Jewish communities. Twelve (12) GNRC South Africa committee members led by Ms. Saydoon Sayed, the GNRC South Africa Coordinator, children representatives, religious leaders, and a professionals from the Islamic Medical Association of South Africa attended the occasion.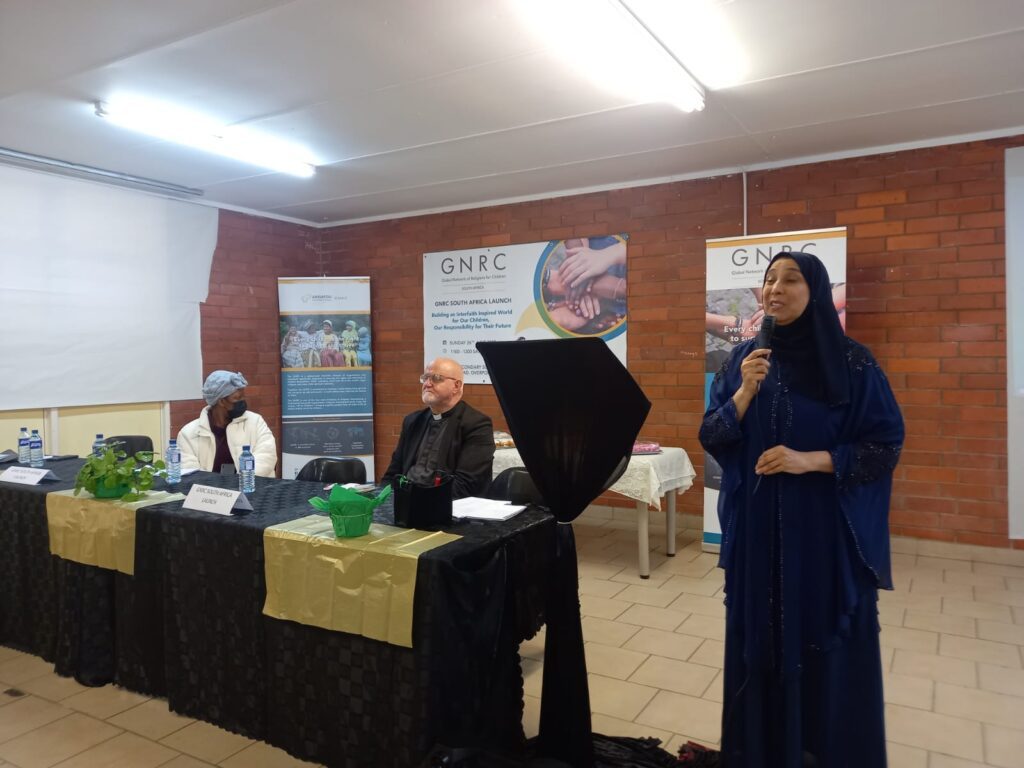 GNRC Secretary General Dr. Mustafa Y. Ali together with the Arigatou International – Nairobi Secretariat team, joined members from GNRC South Africa to launch the GNRC South Africa Committee. In attendance were Ms. Maria Lucia Uribe, the Director, Arigatou International Geneva and the End Child Poverty Director, Rev. Fred Nyabera.
Saydoon Sayed welcomed the guests by appreciating them for making time to honor and celebrate children. Ms. Saydoon invited representatives from all faiths represented, who led the opening prayers. Children led by Mowat Park High school recited a spectacular dance poem with messages on peace, justice, joy, love, and hope.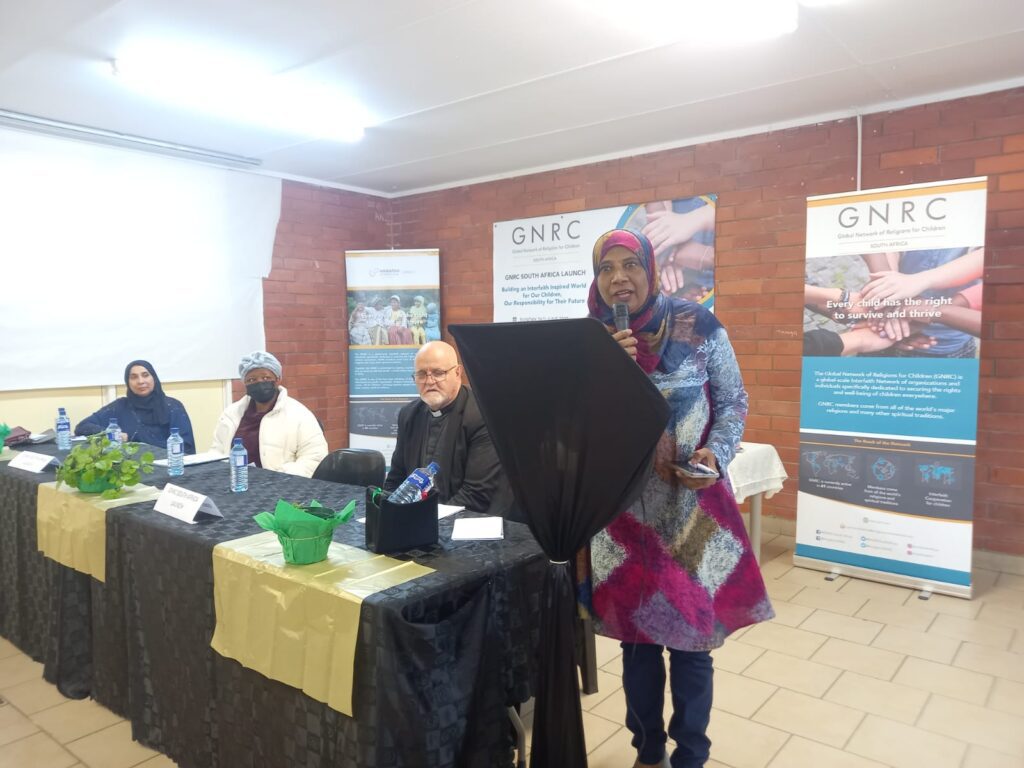 Speaking during the launch, Rev. Mike Vorster, reiterated that there is need to reestablish the dignity of children as they are often not given a chance to express themselves adding that children should be the center of the house that needs to be nurtured and protected. "Children need to grow in an environment where they feel accepted and feel loved", he concluded.
In his opening remarks, Dr. Mustafa expressed his gratitude to see different faiths and traditions represented in the event and congratulated the GNRC South Africa Coordinator for her leadership, in the work towards strengthening and reinvigorating the Network. "It is my pleasure to be with you here today to officially launch GNRC South Africa, as we focus on building a better world for children" Dr. Ali stated.
"We are happy to see a good team of committee members comprised of different faith leaders, different traditions, and children's representatives all with unique abilities and qualities to support the GNRC South Africa Network"- Dr. Dorcas Kiplagat, the GNRC Networks and Programs Coordinator said. She further added that she was looking forward to working with all of them for a strengthened and reinvigorated GNRC South Africa Network.
Rev. Nyabera congratulated GNRC South Africa and noted that he looks forward to continue working together with the team. He then updated the participants about the tenth anniversary celebration of the Interfaith Initiative to End Child Poverty dubbed ECP@10.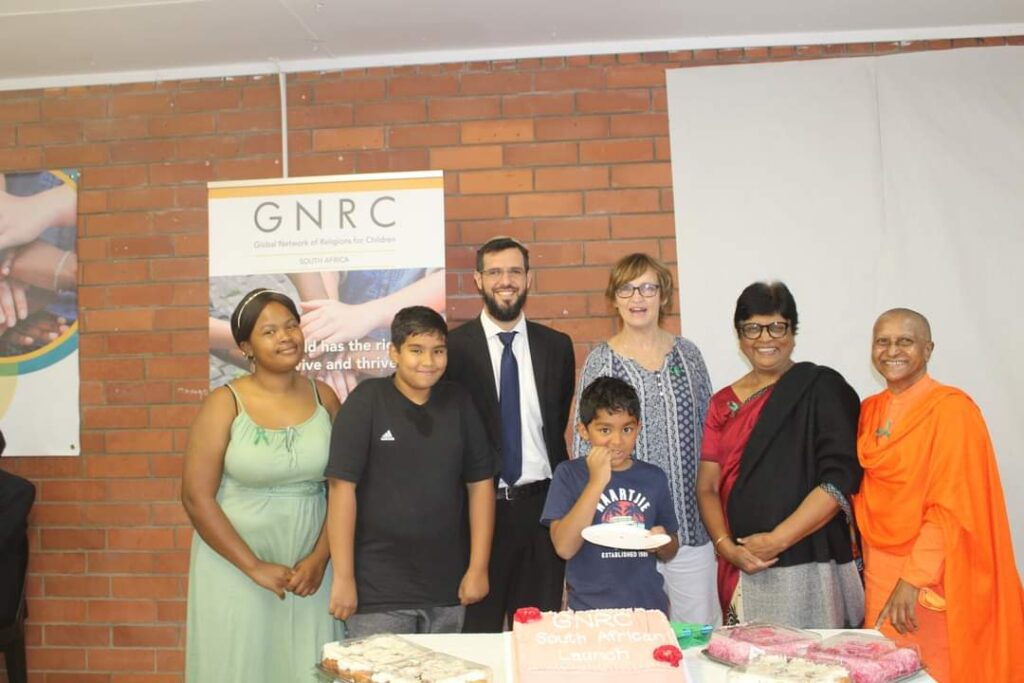 GNRC Secretary General Dr. Ali pronounced the GNRC South Africa officially launched. He wished participants the best in their work towards a world free of child violence. Children present lit candles and cut a cake to symbolize the launch.