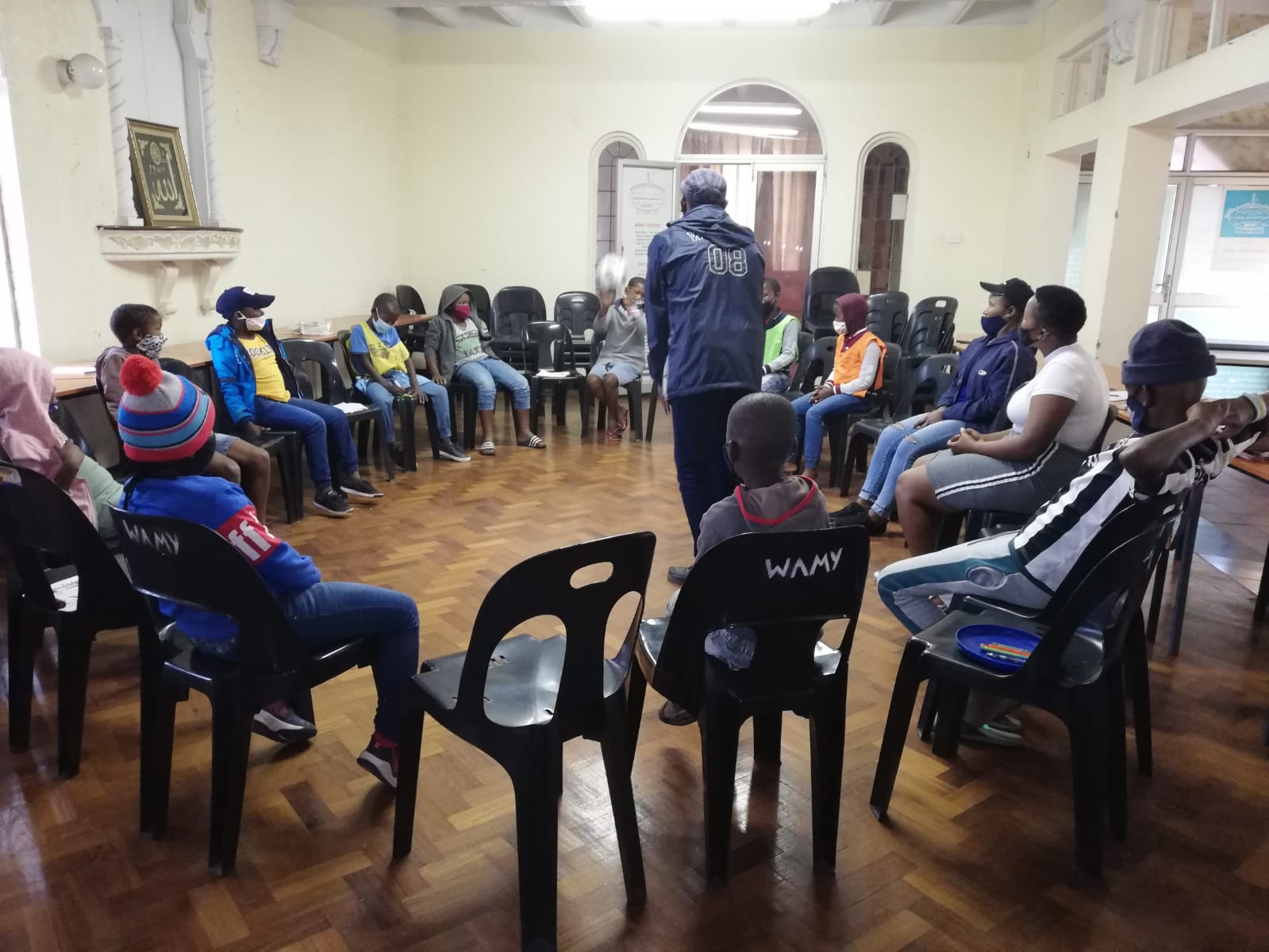 During the National South Africa Freedom Month, GNRC network in South Africa held a Children and Youth Interfaith Network (CAYIN) Freedom Month celebration on 24th April 2021 at the World Assembly of Muslim Youth in Durban, South Africa.
Under the theme, "Children – Our Gift and Responsibility," the CAYIN forum reflected on the many challenges and dilemmas parents and every adult face everyday yet despite these, they strive continually to ensure the very best for their children.
The CAYIN forum was supported by interfaith organizations and individuals, including Alton Sukdeo from the Hindu faith, Mark Naicker from the Catholic faith, and Kurveshan Perumaul from the Sri Sathya Sai Organisation. Guru Kumaran Sharma from the Sivasri Dr ST Kurukkal Cato Manor Hindu Gurukulam and Vedhan Singh was the chief guest and provided oversight from the African Union's Intercontinental Interfaith Youth Forum.
During the meeting, the GNRC Coordinator in South Africa, Ms. Saydoon Nisa Sayed, noted that humanity has been awarded the gift of children, and adults must do their best to protect and nurture them. "They are in our care, and we have the responsibility and opportunity to guide them as they grow older. We owe it to them, and the world, that we raise and educate them with a sense of accountability, discernment and humility," she noted. She noted that adults face many trials and tribulations but they work through the problems and triumph without showing even the slightest indication to children how these challenges impact them.
Speaking exclusively to Tabloid Media, Ms. Sayed said, "Every one of us is a shepherd and responsible for our flock. Parents are the guardians of their family and are responsible for their children, therefore parents must treat their children fairly, with love and mercy, teaching them good morals, ethics, tolerance, respect and acceptance of the 'other' and also about their rights and the rights of their fellow human beings. Parents must provide children with a healthy, happy and positive environment for their upbringing."
The forum highlighted to the children essential aspects about Freedom Day and the Bill of Rights. It covered aspects from the Bill of Responsibilities including one's responsibility in ensuring the right to equality, human dignity, life, family or parental care, education, freedom and security, freedom of religion, belief and opinion, to live in a safe environment and freedom of expression, amongst others.
Ms. Sayed encouraged all of the children to strive to be better people as they were growing and always accept the call of the Bill of Responsibilities and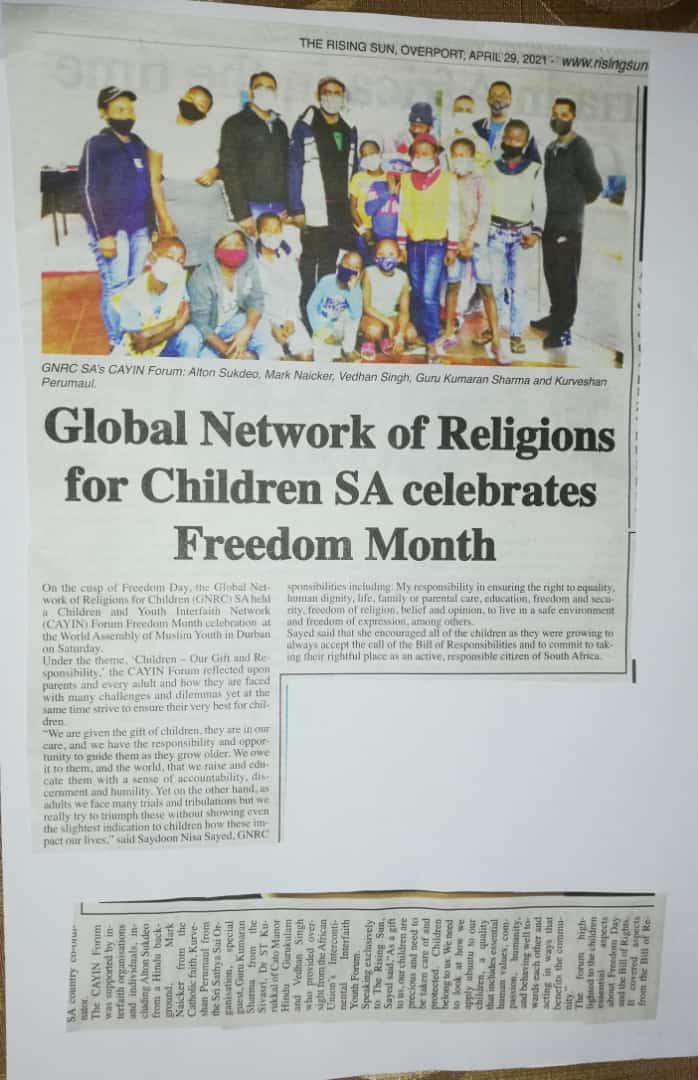 to commit to taking their rightful place as active, responsible citizens of South Africa.
The event was also captured in a local newspaper, The Rising Sun.