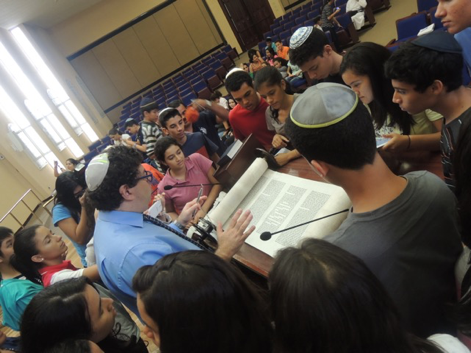 On April 30, 2015, GNRC Panamá with support from partners OEPA, the Orthodox Church and the Islamic Cultural Centre, organized an interfaith tour.
Sixty Christian, Muslim and Jewish children and 10 educators from the Agustinian School, the Kol Shearith Israel Synagogue, the Orthodox Church, the Balboa Union Church and the Islamic Centre of Panama participated in the tour to places of worship. The main objective of the activity was to create an opportunity for children to know about other religions and to promote respect, diversity and mutual understanding. It was also an opportunity to introduce the Learning to Live Together program.
Religious leaders such as Father Rolan Schnell, Dr. Ermolaos Antoniadis, Father Giorgio Kaludis, Imam Mohamed El Sayyed, Walid Handaus, Rabbi Gustavo Kraselnik, as well as the GNRC Coordinator, Isis Navarro, received the participants. They spoke to the children about their respective religions and the work they do to promote peace.