Towards the end of June, GNRC Moldova held the National Competition of children paintings "Do not steal my childhood", which was attended by about 350 children aged between six (6) to sixteen (16) years, from different districts in Moldova.
This competition was made possible by the partnership of GNRC with trade unions from Moldova. Parents and schoolteachers also attended the event.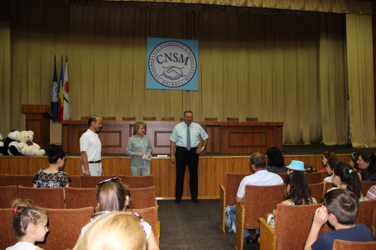 GNRC Moldova contact person Ms Angela Chicu addressed children and parents during the event.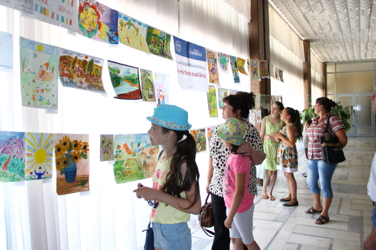 Children enjoy the exhibition of their works at the "Do not steal my childhood" competition.