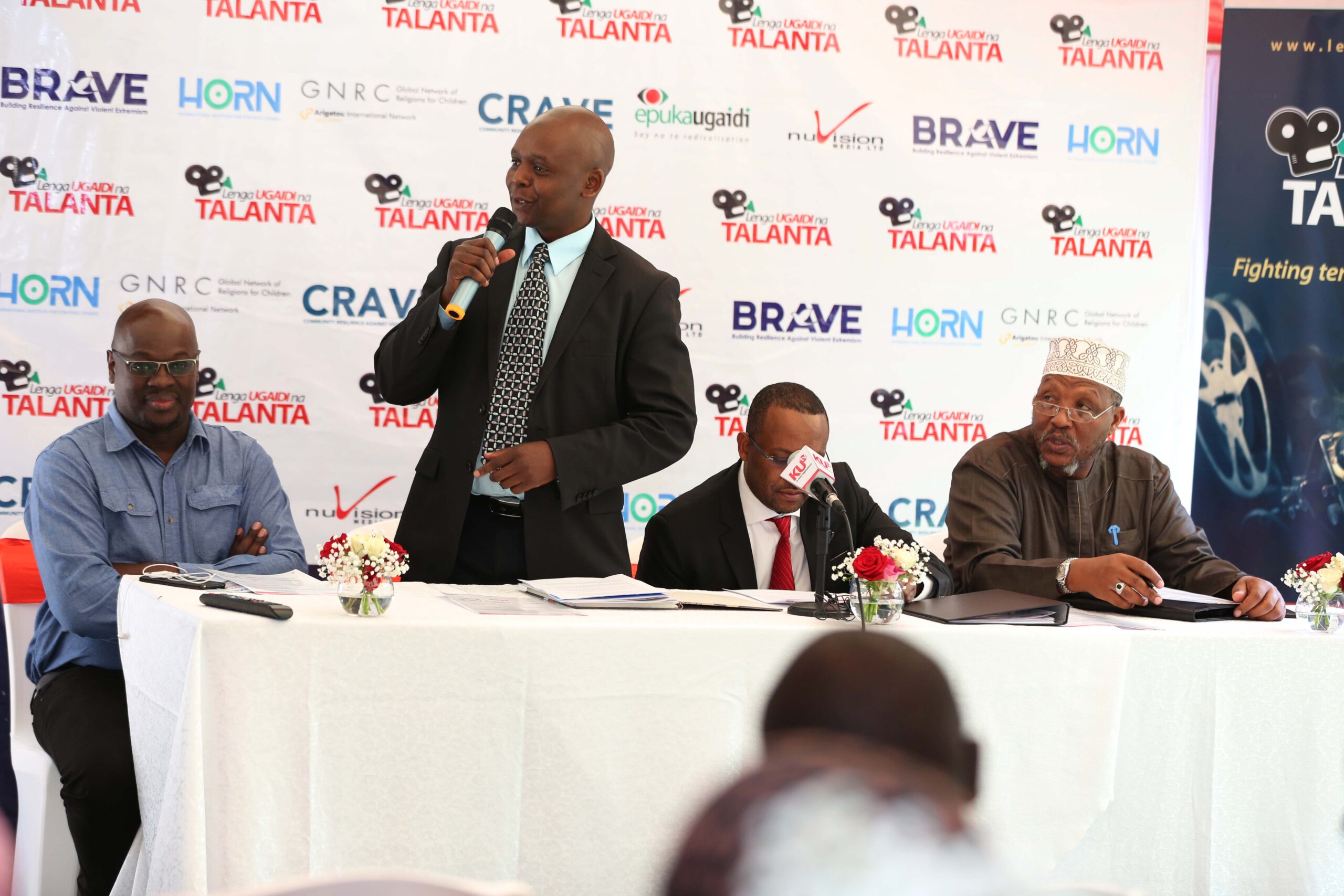 GNRC–Kenya Network in partnership with local organizations and the Government of Kenya launched the Lenga Ugaidi na Talanta 2018 Edition under the theme, "Fighting Terrorism through Art". The event which took place on 1st October 2018 in Nairobi, Kenya was attended by representatives from the Kenyan Government, and International and grassroots organizations. Arigatou International (AI) was represented by Sh. Ibrahim Lethome, a member of AI's Advisory Group, the Secretary General, Global Network of Religions for Children (GNRC), Dr. Mustafa Y. Ali, and GNRC Members in Kenya, among others.
During the launch, Sh. Lethome, appreciated the efforts of all the partners in developing the initiative. He added that the competition comes at a time when radicalization and violent extremism is a pressing issue in the Greater Horn and Eastern Africa, adding that there is no better way to address the scourge than through the children and youths' perspective – that is arts.
Dr. Ali, encouraged Kenyan youths to actively take part in the competition and add their voices towards identifying the best solution to conflict resolution in the country and East Africa at large. He revealed that the winning pieces would be aired on Kenya's mainstream media, and the winners stand a chance for internship opportunities in reputable organizations.
Lenga Ugaidi na Talanta is an initiative that seeks to channel youth creativity towards countering the violent extremist narratives. This is a short film, poetry, and music competition targeting Kenyan youth below 35 years of age in the fight against radicalization, violent extremism and terrorism. The first edition of the competition, held in July 2017, was a success – attracting hundreds of youths across the country under one course – to fight violent extremism. This year, the competition begins on 1st October 2018 through 16th November 2018.
The competition will be guided by the following five broad themes:
Peer responsibility (Identifying early warning signs of radicalization among peers)
How to effectively and responsibly respond in the unfortunate event of terror attacks
The role of social media in radicalization and terrorism
How terrorists lure and use women and children and the role of women and children in counter terrorism
The true meaning of Jihad
The wave of radicalization in Kenya has raised great concern in the security sector and the society at large. The children and youth in Kenya have been the target for recruitment into violent extremist groups, irrespective of their religious affiliation and ethnic backgrounds. The top three winners of the competition will earn USD 5,000, USD 2,500 and USD 1,000 respectively, among many other prizes. The youngest competitor will also be awarded.