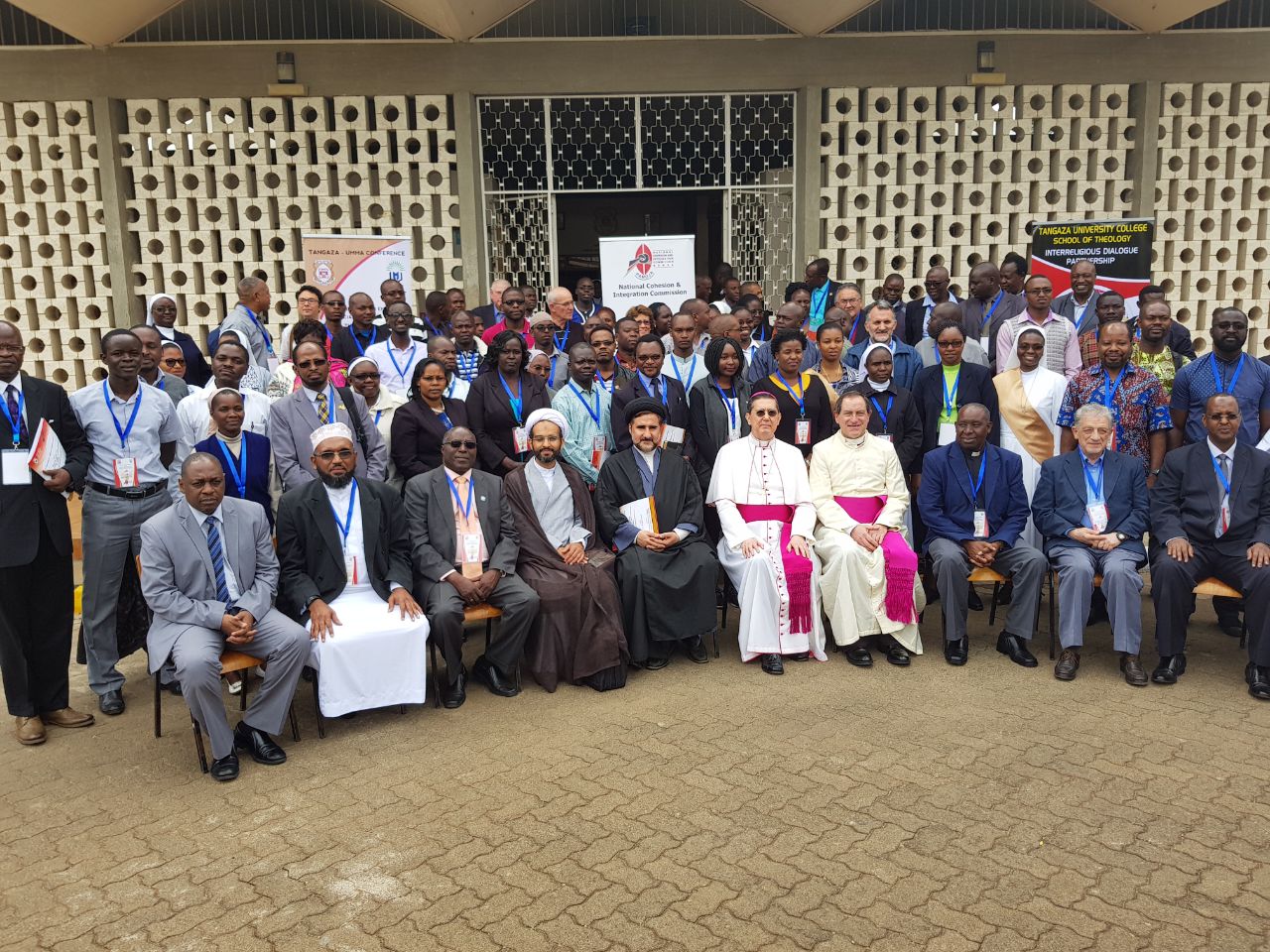 GNRC–Kenya participated at an interfaith dialogue for peace on 11th and 12th of April 2018 at the Tangaza University College, Nairobi, Kenya. The interfaith meeting dubbed, "Muslim – Christian Engagement for Social Transformation in Africa: The Role of Academic Institutions," was organized by Tangaza University College and Umma University. A total of two hundred (200) participants including professionals and religious leaders from the Christian and Muslim faiths were in attendance. They discussed ways to enhance coexistence between members of the two faiths and specifically by adopting a social transformation methodology towards peace and development. Other organizations that participated in the interfaith engagement were Africa Muslims Agency, National Cohesion and Integration Commission of Kenya, Ziviler Friedensdienst Civil Peace Service and Ageh Mitmenschen. The Comboni Missionaries and Missionaries of Africa were also represented in the interfaith dialogue.
The engagement also sort to assess the role of religious institutions and academicians in promoting cohesion and coexistence and ultimately peace between the two faiths. The issue of radicalization into violent extremism was viewed as a major threat to peace and development. Stories were shared, and various solutions to the problem were explored at the meeting.
H.E. Bishop Miguel Ayuso, Secretary of the Pontifical Council for Inter-Religious Dialogue, urged participants to focus on that which unites them including nurturing spirituality in children and youth through cultivating good morals advocated in each religion and sharing some of the positive engagements between different faiths that have cemented the bond in the country. Participants shared the Westgate terror attack as one incident that brought Kenyans together, unified in solidarity to console each other and donate blood to those in need.
The national holidays such as Madaraka Day and Jamhuri Day created opportunities where patriotism by all irrespective of gender, race, color or religion was promoted through sports and other activities. Scholarly work on nurturing engagement between people of different faiths, as well as best practices in religion were proposed as some of the content that could be shared with the community to promote peaceful coexistence. It was noted that the current young generation need constant attention and guidance and it is the role of religious institutions and professionals to channel the youth's energy towards productive output.
Representing GNRC, Sh. Abdulatif Sheikh from the Islamic Foundation–Kenya and member of GNRC–Kenya, pointed out that GNRC works with members from all the world's major religions and spiritual traditions to ensure that every boy and girl can grow up safe and sound. He added that the small acts by members, have enhanced peace and coexistence in the areas where GNRC operates across the world. Sh. Abdulatif emphasized the importance of working together, noting that it has great benefits such as enabling a community to work on its differences and weaknesses. He spoke of the need for all faiths in the country to work together to promote peace and sustainable development. The GNRC member also shared about the Community Resilience Program which is one of the successful programmes championed by GNRC to bring interfaith communities together to prevent radicalization and violent extremism in East Africa allowing for shift of focus to development matters in the region. He clarified that currently the beneficiary countries gaining to the programme through the GNRC network include: Burundi, Comoros, Dijibouti, DR Congo, Eritrea, Ethiopia, Kenya, Rwanda, Somalia, South Sudan, Sudan, Tanzania and Uganda.