Over three days from Thursday, December 16 to Saturday, December 19, a group of 25 young people, Israelis and Palestinians, gathered in the Arab~Jewish village of Wahat al-Salam~Neve Shalom for a dialogue around the theme : "partnership for change". The purpose was to encourage the participants to find ways and create opportunities to work together for peace and justice in the region.
The activity was intiated by three NGOs (see below) who belong to the "Global Network of religious for children" – GNRC.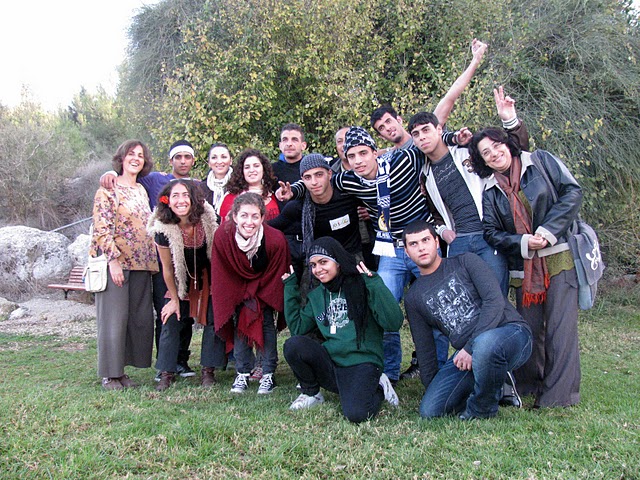 Young people, together with their facilitators and adult members of the three NGOs took part in the activities that included religious celebration and prayer belonging to the Muslim, Jewish and Christian traditions; singing of songs in Arabic and Hebrew, folklore dance and facilitated sharing circles to promote dialogue between the participants. The sharing circles enabled the young people to tell their personal stories, many of which were difficult and painful. The stories brought out the very different realities lived by Israelis and Palestinians. Yet by sharing in this way, it was possible to awaken empathy, bridge the gaps, and trigger a common yearning for peace and social justice. While the challenges remain enormous, it became possible to visualize a changed reality and discuss how to work together to realize this vision.
The venue chosen, Wahat al-Salam ~ Neve Shalom, as a village that symbolizes the possibility of an equal, shared existence between Jews and Palestinians, helped to concretize the vision. As part of the program, the group toured the various educational institutions of the village and received an explanation on these from GNRC Israel coordinator, Dorit Shippin.
The three participating NGOs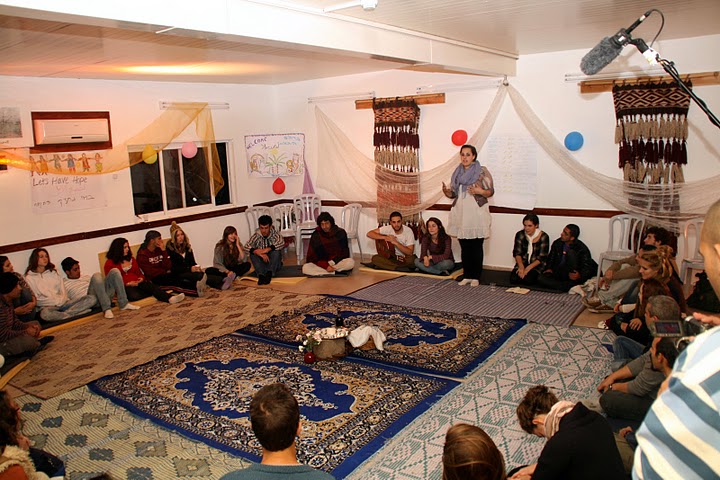 The Sulha Peace Project (http://sulha.com – through its daughter project the Sulhita). The project consists of ongoing meetings between young Israelis (both Jewish and Arab1) and Palestinians from the West Bank and El Kuds.
The Open House – Ramle (http://www.friendsofopenhouse.org/) : founded in 1991 to foster better relations among Israeli Arabs and Jews, starting with the residents of Ramle, Israel.
The Pluralistic Spiritual Center of Wahat al-Salam – Neve Shalom (http://nswas.org/spip.php?rubrique27) : a framework for spiritual reflection on issues at the core of the middle east conflict and the search for its resolution.
The activity took place thanks to the support of the Global Network of Religions for Children, through the Arigatou Foundation, the Alan B. Slifka Foundation, and Global Giving.