On Saturday, 27th August 2022, GNRC Bhutan launched its committee in a hybrid event in Lanjophakha Thimphu, Bhutan to strengthen and reinvigorate the Network. 113 participants attended the event, among them, faith leaders, men, women, and children. The event was live streamed via the Youth Society of Social Services (YSSS) Facebook platform.
GNRC Bhutan highlighted the work of the Youth Society of Social Services (YSSS) and its impact on the community by presenting a short film, highlighting the status of various programs and accomplishments and how they impacted the community.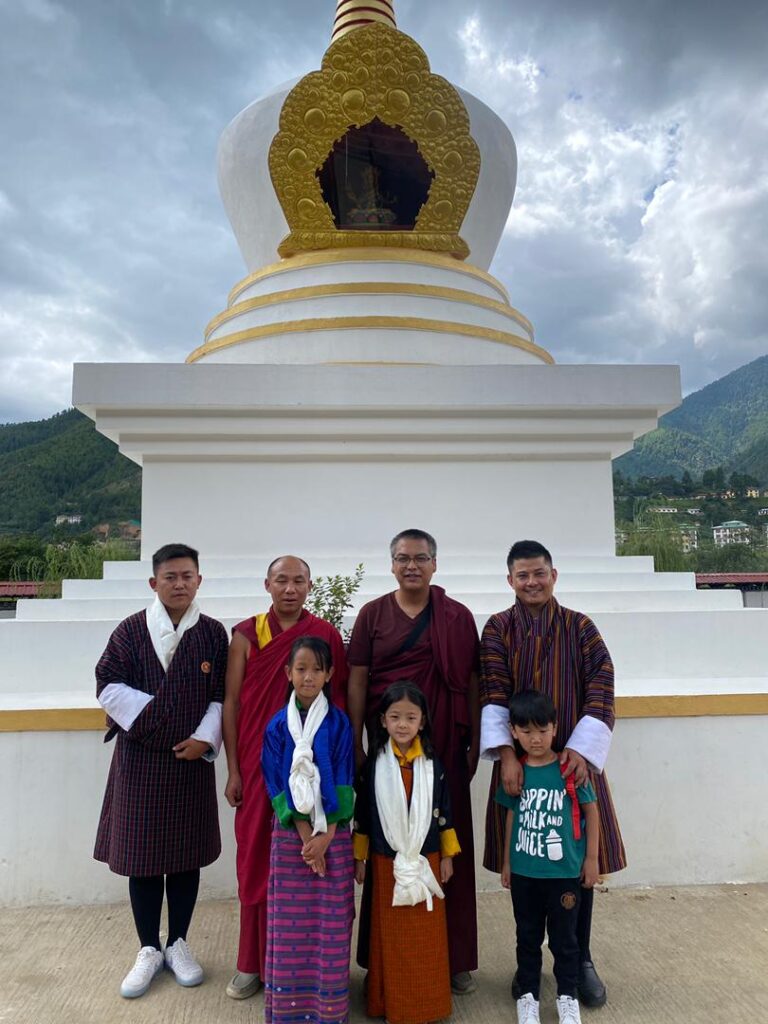 Dr. Dorcas Kiplagat, GNRC Network and Programs Coordinator, thanked GNRC Bhutan for the invitation to their committee launch. She introduced the four Arigatou International initiatives, GNRC's global reach, and highlighted some of the work that GNRC does around the world to advocate for the rights and wellbeing of children. She also briefly mentioned the GNRC assessment report and congratulated GNRC Bhutan for following up on the recommendation from the GNRC assessment report to strengthen and reinvigorate the Network.
GNRC Bhutan members celebrated the launch of the committee by unfolding the Khadar (Scarf), which was later conferred to the newly elected president, Thinley Yoedzer, 18 years, and the child ambassadors, Sonam Deki Pelzom, 8 years & Namgay Doeljang Tshoki, 6 years.