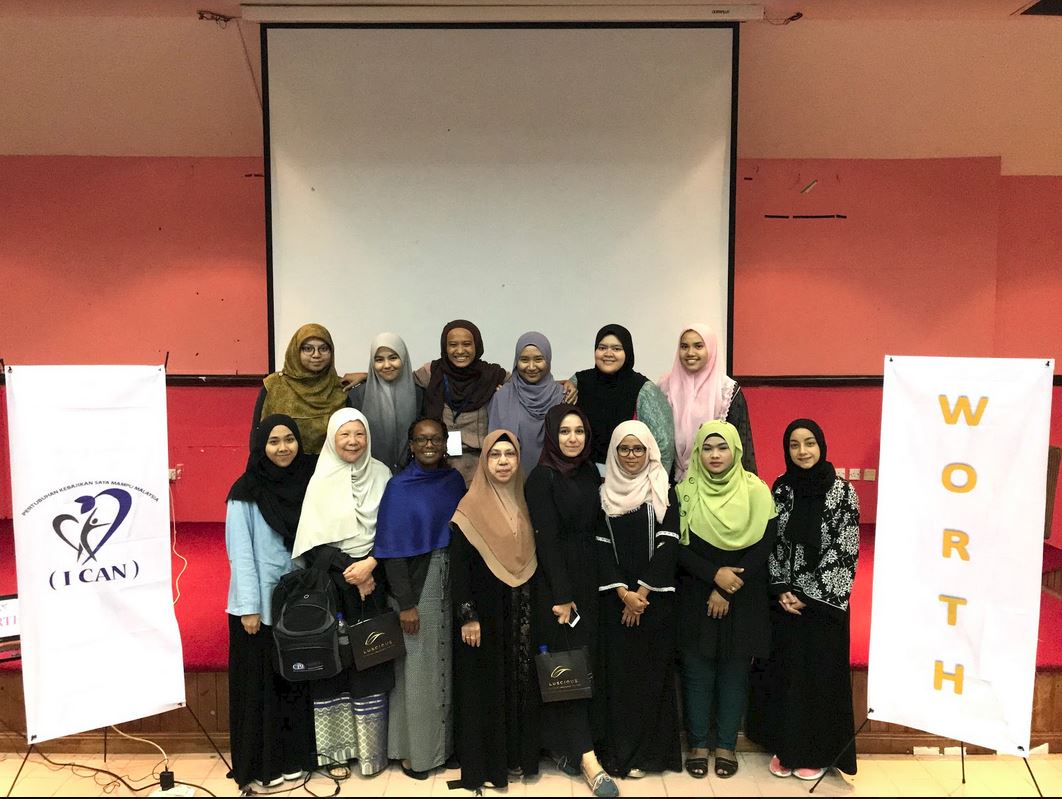 GNRC and Interfaith Initiative to End Child Poverty through I CAN Malaysia, organized a three-day intensive workshop from 6th – 8th April 2018 at International Islamic University in Malaysia to address the staggering levels of poverty that leads to unemployment and eventually increase in violence. The workshop replicated the WORTH program, an award-winning micro-banking program that empowers women to lift themselves and each other from poverty. WORTH's unique model brings women and girls together to save money, access credit and start small businesses. A total of twelve (12) participants including women and girls from different organizations such as the Refugee Mothers from Rohingya, benefited from this workshop.
The workshop also sought to equip women with financial skills that will make them self-reliant and reinforce their parenting abilities. By empowering women care-givers, the community can contribute to the global effort to end child poverty and violence against children, particularly in the family setting. I CAN Malaysia/WORTH's consultant, who is also a GNRC Member, Ms. Grace Macharia, facilitated the training.
During the training, participants were educated on the detailed practice in mechanics of community banking such as accounting and banking cycle among others. The workshop also focused on managing loans, loan distribution and recording group transactions. Every session was followed by a role play which encouraged active participation.
Certificates were awarded to the participants at the end of the workshop and the training concluded with plans of action on how to put into use the skills and knowledge acquired. The training beneficiaries will also become ambassadors and peace advocates for a violence free Malaysia, particularly in poverty affected communities. The ambassadors are also expected to empower their communities with the knowledge acquired. GNRC–Malaysia through I CAN Malaysia plans to replicate similar training in various parts of the country to empower women and girls. The next training will take place in Darul Eslah, directly targeting Rohingyan Mothers.