{zphotos::55}
The Executive Assistant to Rev. Keishi Miyamoto, Mr. Hironari Miyamoto together with the Secretary General, GNRC, Dr. Mustafa Y. Ali, represented Arigatou International in an international high-level conference on Initiatives for the Effective Protection of Child Dignity in the Digital World on 14th and 15th November 2019 at the Casina Pio IV, headquarters of the Pontifical Academy of Social Sciences, in the Vatican Gardens.
The two-day conference, which brought together more than 150 delegates from across the world including religious leaders, international NGOs, policy makers, politicians and representatives from tech companies, aimed at advocating and seeking solutions to protecting children in the digital world. Notable Arigatou International Advisory Group members present included Sh. Ibrahim Lethome, Secretary General, Centre for Sustainable Conflict Resolution, and Legal Advisor, Supreme Council of Kenya Muslims, and Rabbi David Rosen, International Director, Interreligious Affairs, The American Jewish Committee.
Cyberbullying, sextortion and exploitation are extreme challenges facing children in the digital world today. If not now, when? If not us, who? When are we resolving this issue fully? I challenge governments and faith communities to take action." – Dr. Mustafa Y. Ali, Secretary General, Global Network of Religions for Children (GNRC).
The meeting was jointly organized by the Pontifical Academy of Social Sciences, the Child Dignity Alliance and the Interfaith Alliance for Safer Communities. It was a continuity to the World Congress on "Child Dignity in the Digital World", held at the Pontifical Gregorian University in 2017, and the "Interreligious Conference of the Interfaith Alliance for Safer Communities: Child Dignity Online" meeting held in Abu Dhabi in 2018.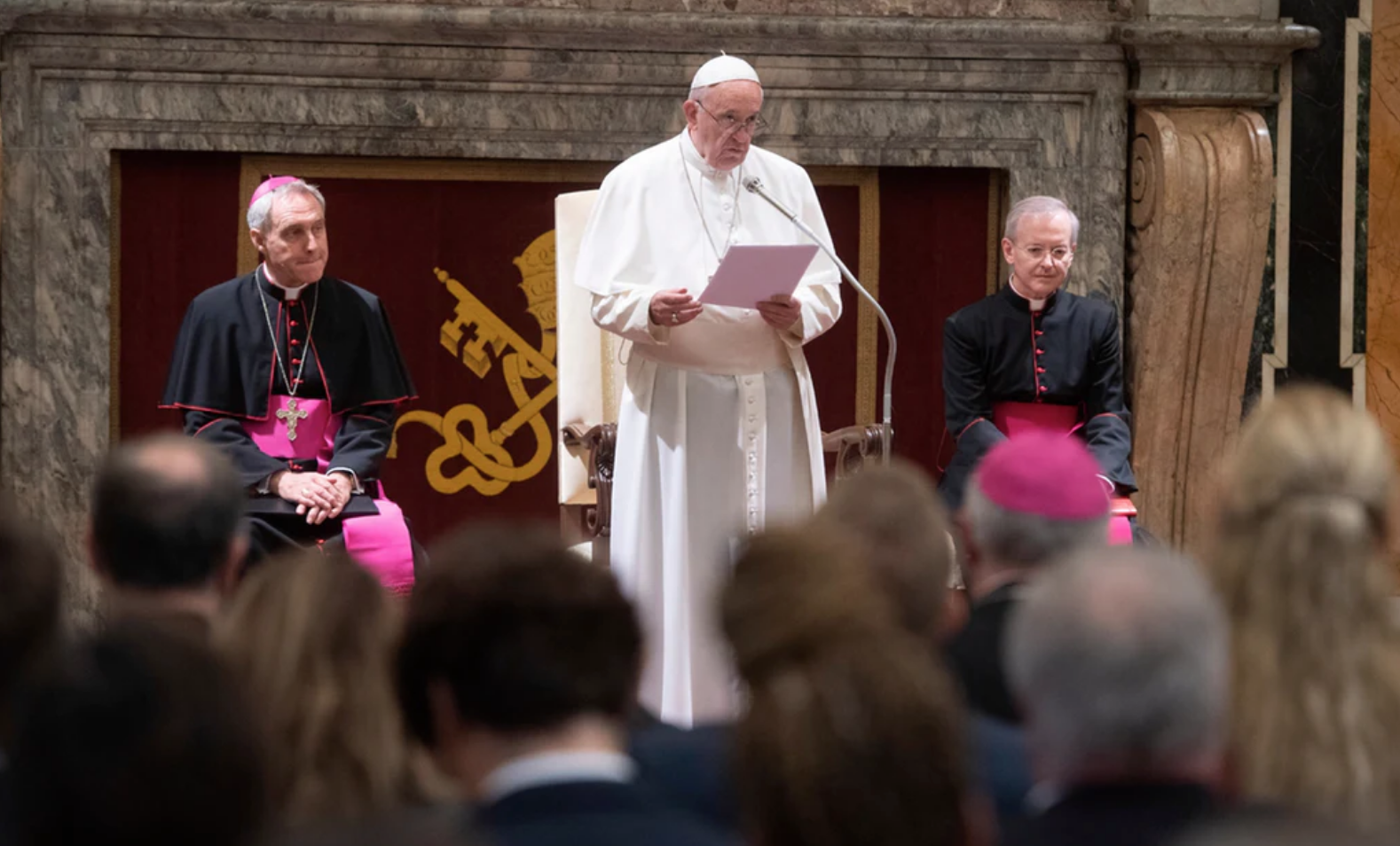 The conference opened with a Papal Audience, during which Pope Francis addressed participants demanding for the urgent protection and prevention of violence against children especially online sexual exploitation and abuse of children. Pope Francis said that child pornography in the Internet is a headache in the modern society and it needs to be stopped. "Action to stop the diffusion of child pornography – which largely takes place via encrypted messages – is urgent, especially when such developments are far ahead of the laws that would seek to regulate them," the Pope stated.
The Holy Father advocated for balance, "between the legitimate exercise of freedom of expression and the interests of society, so as to ensure that digital media are not used to perpetrate criminal activities against minors". He urged authorities to act on the matter quickly with the support of tech companies, as everyone is accountable for actions towards children's protection.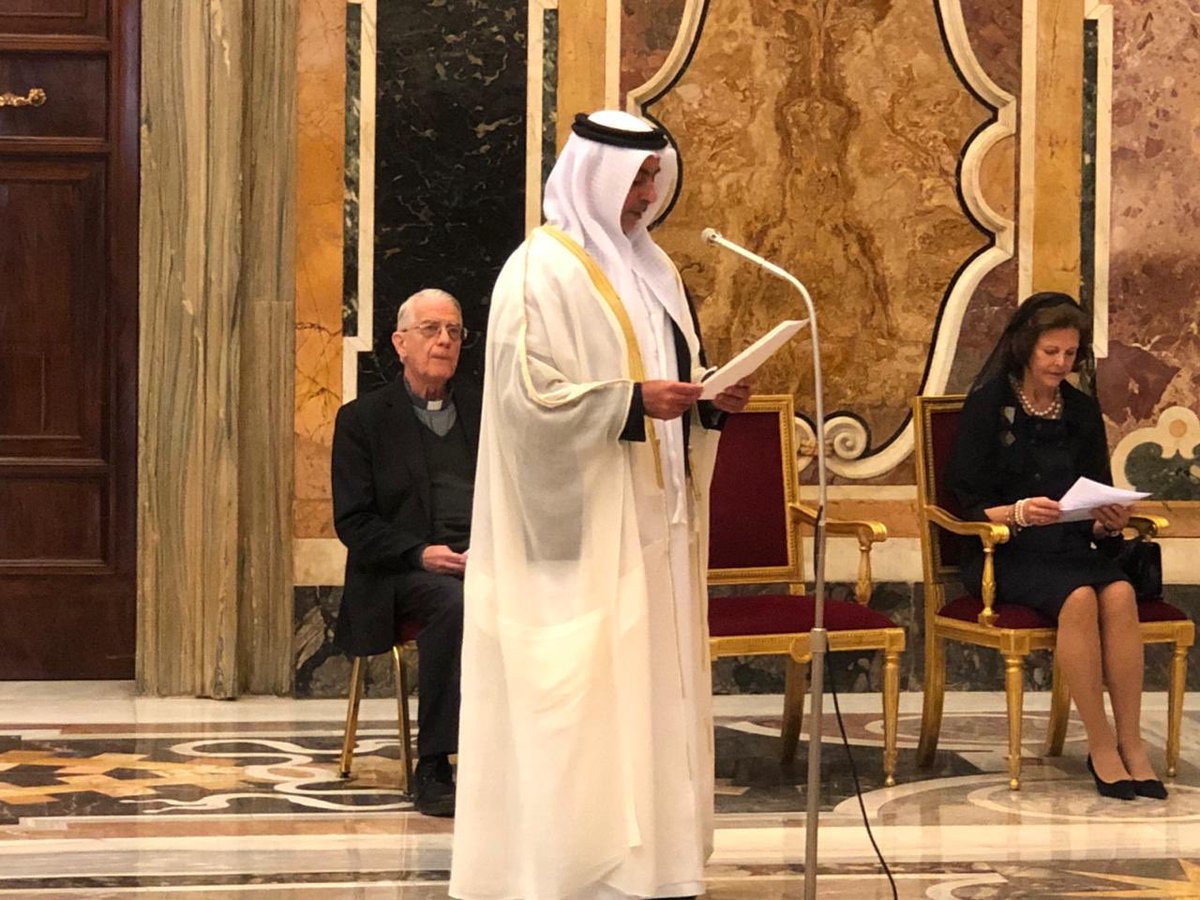 During the conference, His Highness Sheikh Saif Bin Zayed Al Nahyan, Deputy Prime Minister and Minister of Interior of U.A.E, formally addressed delegates on the need to promote child dignity in the digital space. He was saddened by the increase in incidences of sexual exploitation and abuse of children. He noted that the scourge is becoming a shocking reality for the future of humanity and was an unethical and harmful issue that goes against any religious and moral value system. He encouraged the world's religious and spiritual communities to move from concept to action and engage on solution-based interventions that will enhance the dignity and well-being of children worldwide.
His Highness Sheikh Saif Bin Zayed called on the representatives of the major decision makers from academia, government, tech, civil society, and global faith leaders to join in the conversation and commit to the concrete action to protect children in the digital world. He also thanked His Holiness Pope Francis and His Eminence Sheikh Ahmed Mohamed Ahmed el-Tayeb, the Grand Imam of Al-Azhar, for their historic achievement, by signing the joint 'Document on Human Fraternity for World Peace and Living Together' in Abu Dhabi in November 2018.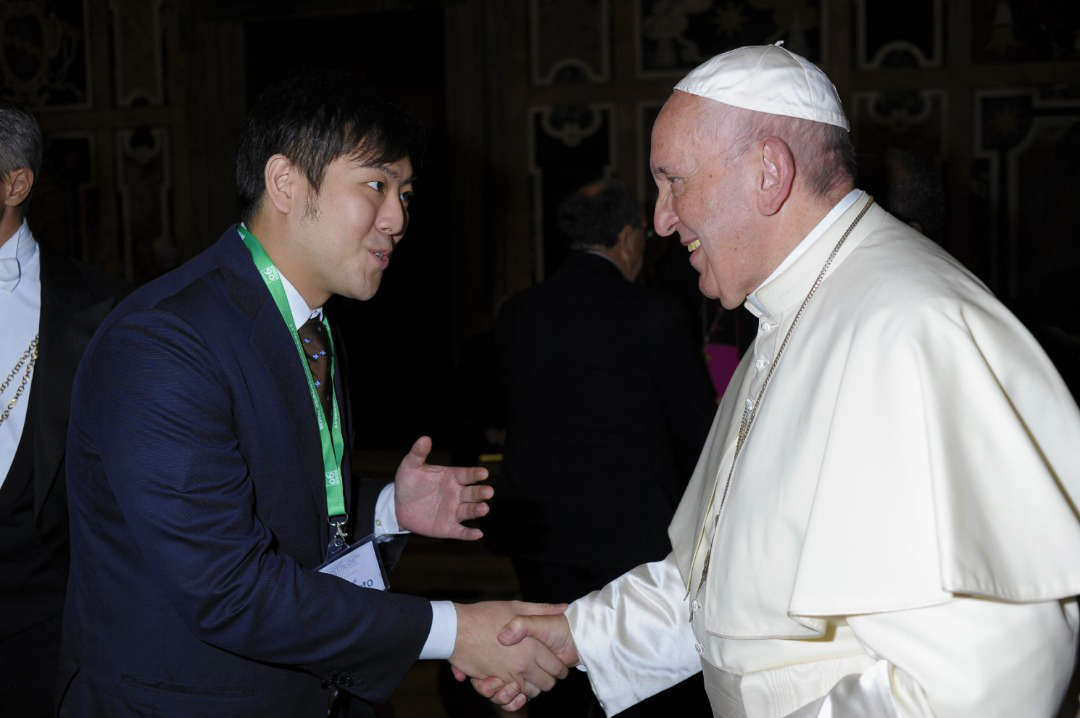 During the sidelines of the conference Mr. Miyamoto had a chance to thank the Holy Father for his support during the GNRC 5th Forum on Ending Violence Against Children where Pope Francis sent a message on a call to action to end all forms of violence and torture against children. Dr. Ali also had a discussion with Cardinal Pietro Parolin, the Vatican Secretary of State, on transformative ways to creating a better world for children from an interfaith perspective.
The current and exponential spread of violence against children especially Online Child Sexual Exploitation is a matter that we must all be concerned about. It is the duty of every stakeholder – from caregivers to policy makers – to ensure that children are protected in their physical and digital spaces. Technology companies too have a role to play; they are legally and morally responsible for the way their spaces are used, including every form of abuse and crime against children.
The numbers and extent of child abuse on the Internet allows Online Child Sexual Exploitation to be qualified as a pandemic. Microsoft estimates that approximately 270,000 images of child sexual abuse are uploaded every single day. The New York Times recently reported, "last year, tech companies reported over 45 million online photos and videos of children being sexually abused, according to the National Center for Missing and Exploited Children (USA)."
The two-day conference laid out the problems, and suggested and supported targeted initiatives and action plans towards child dignity. The meeting ended with a Joint Statement on the call to action towards Online Child Dignity.