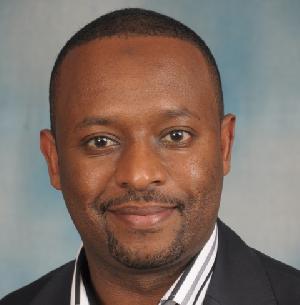 Arigatou International announced today that Dr. Mustafa Y. Ali, who has been coordinator for GNRC Africa for many years and most recently Chairman of the GNRC Fourth Forum Organizing Committee, has been appointed the new GNRC Secretary General. A short profile of Dr. Ali appears below. Dr. Ali will replace Mr. Atsushi Iwasaki, who has been serving on a part-time volunteer basis since the GNRC was established.
With this change, the GNRC Secretariat will also be relocated from Tokyo to the new Arigatou International office in Nairobi, Kenya. Dr. Ali will serve concurrently as GNRC Secretary General and Director of the Nairobi Office. The Nairobi Office will also be home to Arigatou International's new global initiative, Mobilizing Faith-Based Resources to End Child Poverty. Arigatou International is currently recruiting a new director for that initiative, who will also be based in Nairobi.
With more than 12 years of dynamic growth, the GNRC has grown to the point where it requires a full-time Secretary General and a stronger secretariat staff. The new arrangement will enable the new GNRC Secretary General and his staff to be fully engaged in communication and networking at the local, national, sub-regional and regional levels, including face-to-face dialogues with GNRC members at the local level in each region.
Finally, Arigatou International would like to take this opportunity to thank Mr. Iwasaki for his many years of tireless volunteer service to the GNRC and the children of the world. It is a testimony to his compassionate and sensitive leadership that the GNRC has grown so dramatically in such a short time.
– – –
Dr. Mustafa Y. Ali
Dr Ali is joining the Arigatou International as the Secretary General of the Global Network of Religions for Children (GNRC) and Director of the newly established Nairobi office of the Arigatou International. He has served as the Secretary General of the African Council of Religious Leaders and Africa Representative of Religions for Peace International for the last six years. Dr. Ali has been working to build peaceful, just and harmonious societies and promoting peaceful coexistence between faiths and communities in Africa. Together with religious leaders and multi-lateral institutions including the African Union and the United Nations, governments and partners, Dr. Ali has been extensively involved in finding ways to peacefully and sustainably address some of the most intractable conflicts in the most challenging countries and locations in Africa.
Dr. Ali is a recipient of the 2012 Coexist International Peace Prize which was awarded to him in New York, USA, to honor his action-oriented work and leadership in interfaith relations and dialogue, as well as conflict transformation in Africa. He holds a PhD from the University of Portsmouth (United Kingdom); MA in Diplomacy and International Studies from the University of Nairobi (Kenya) and a BSc. in Information Sciences from Moi University (Kenya).