Dr. Mohamed Elsanousi is the Director of the Secretariat of the Network for Religious and Traditional Peacemakers (NRTP), Washington DC office. A global network initiated by the United Nations Mediation Support Unit, UN Alliance of Civilizations, Organization of Islamic Cooperation, Religions for Peace, KAICIID Dialogue Center and Finn Church Aid serving as the International Secretariat for the Network.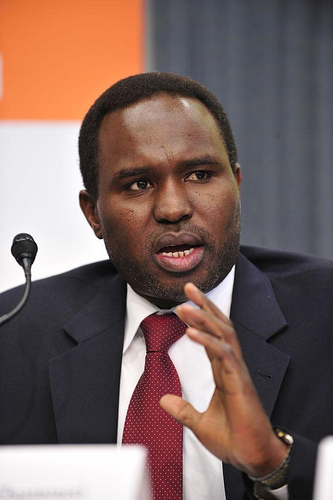 Most recently, Dr. Elsanousi served as the director of Community Outreach and Interfaith Relations for the Islamic Society of North America (ISNA) for twelve years. In that role, he was responsible for ISNA's long-term strategic planning related to interfaith and United States federal government relations. Within this context, he developed and executed creative interfaith initiatives and projects that invited American Muslim leaders to take a more creative role in their communities. Dr. Elsanousi was the national liaison and representative for ISNA at numerous national and international inter-religious forums and conferences, and has contributed articles in various books and journals.
Dr. Elsanousi is the Founding co-chair of Shoulder to Shoulder, and serves on the board of directors and advisors for numerous interfaith organizations, including the Advisory Board of Louis Finkelstein Institute and Milstein Center for Interreligious Dialogue at the Jewish Theological Seminary in New York City, member of the Advisor Committee for the United Nations Office of the Special Advisor on the Prevention of Genocide and Responsibility to Protect and recently elected a trustee for the Board of the Parliament of the World's Religions.
Dr. Elsanousi is an advisor to a number of government agencies and national and international interfaith institutions on matter related to religion and peacebuilding. He is on the Core Group Taskforce for the Department of State's working group on Religion and Foreign Policy, charged with making recommendations to the Secretary of State and the Federal Advisory Commission on how the US government can better engage with civil society and religious actors in foreign policy.
He will be participating in this years GNRC 5th Forum by taking part in a panel discussion focusing on Protecting Children from Violent Extremism, Gang Violence and Organized Crime. He will be addressing the role of faith communities in this area.