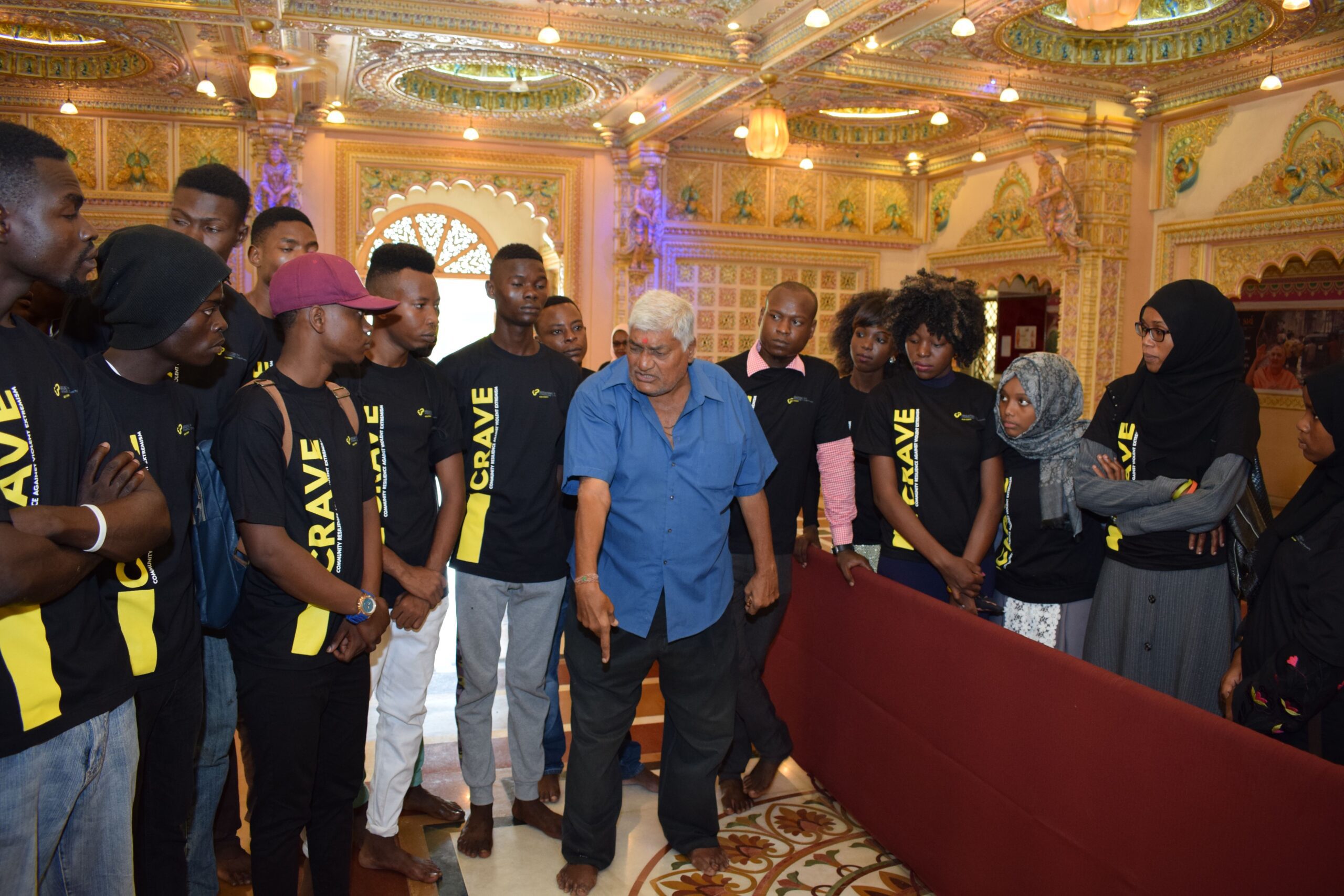 GNRC–Kenya in partnership with Pwani Youth Network, Building Resilience Against Violent Extremism (BRAVE), Council of Imam and Preachers of Kenya (CIPK) and PADADA Initiative, organized a community resilience interfaith tour in Mombasa, Kenya to sensitize youth on the importance of ending violence against children. Forty six (46) participants, most of whom were youth and children, attended the 29th December 2017 event. The interfaith tour aimed at enriching diversity in religion, culture and beliefs of the community as well as to educate the youth on tolerance, respect and peaceful co-existence.
The youth, led by GNRC Member, Ms. Leila Warioa and BRAVE Member, Sh. Mahmoud Abdillahi of CIPK, visited the Shree Swaminarayan temple, ACK Emmanuel Church and Masjid Swalihina in Mombasa. The youth learnt about the different faiths and beliefs and appreciated the diverse religious perspective towards peace.
Participants learnt that the stereotyope they had about other religions were actually not the reality. All religions advocated for equality, respect, love and peace. For instance, the Shree community believe and preach peace to all humankind and promote the importance of respecting other religions.
Participants later engaged in an extended discussion with GNRC on their experience and how the tour has changes their perception towards inclusivity and tolerance. The youth were also sensitized on the importance of helping the community in peace initiatives.
Other lessons learnt during the interfaith event included:
All religions speak of a most high and living God
All religions preach peaceful coexistence
Religions respect and celebrate diversity
None of the religions encourages discrimination