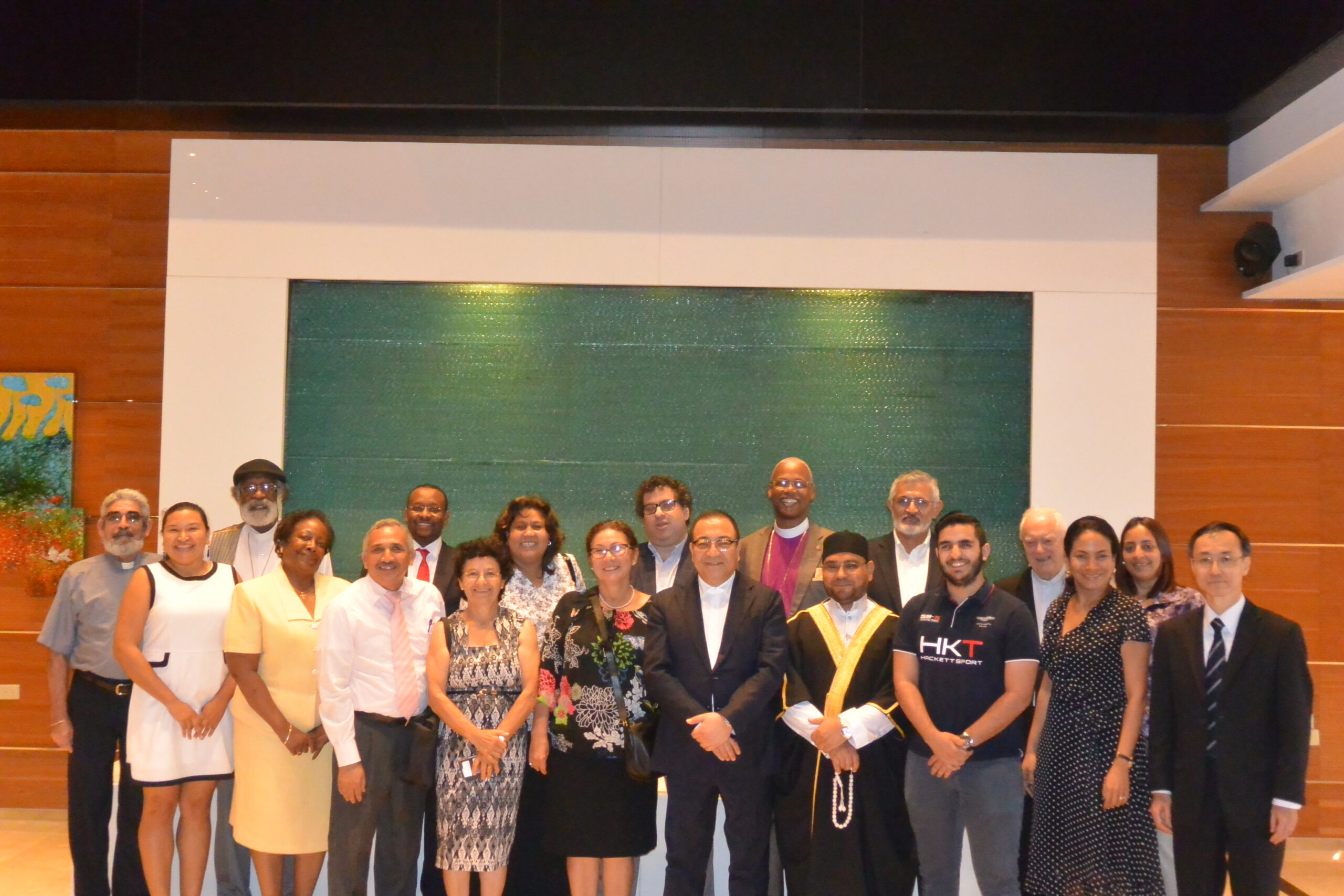 Rev. Keishi Miyamoto, President of Arigatou International and Convenor of the GNRC, visited Panama City on 25th and 26th January 2017 to meet with the GNRC 5th Forum Hosting Committee and inspect the facilities for the GNRC 5th Forum, which will be held on 9th, 10th, and 11th May this year. Rev. Miyamoto made the most of the visit to engage with the religious leaders and faith communities in Panama that will be providing so much of the support needed to make the GNRC 5th Forum successful.
Rev. Miyamoto met with Rt. Rev. Bishop Julio Murray, Chairman of the Hosting Committee, and his team, as well as Mons. Sidney Fones, Chairman of the GNRC International Organizing Committee, Ms. Mercedes Roman, GNRC Advisor for Latin America and the Caribbean, and Dr. Mustafa Y. Ali, GNRC Secretary General. Rev. Miyamoto was accompanied by Arigatou International leaders and staff from Tokyo, Japan.
The Forum will bring together about 400 participants, including religious leaders, members of diverse faith communities, leaders of faith-based organizations, and representatives of international and grassroots organizations from around the world to address the theme, "Ending Violence Against Children: Faith Communities in Action." The GNRC aims to build on the work that GNRC members from diverse faith traditions have been doing since the year 2000, working for and with children, to help build a world where children never have to suffer violence.