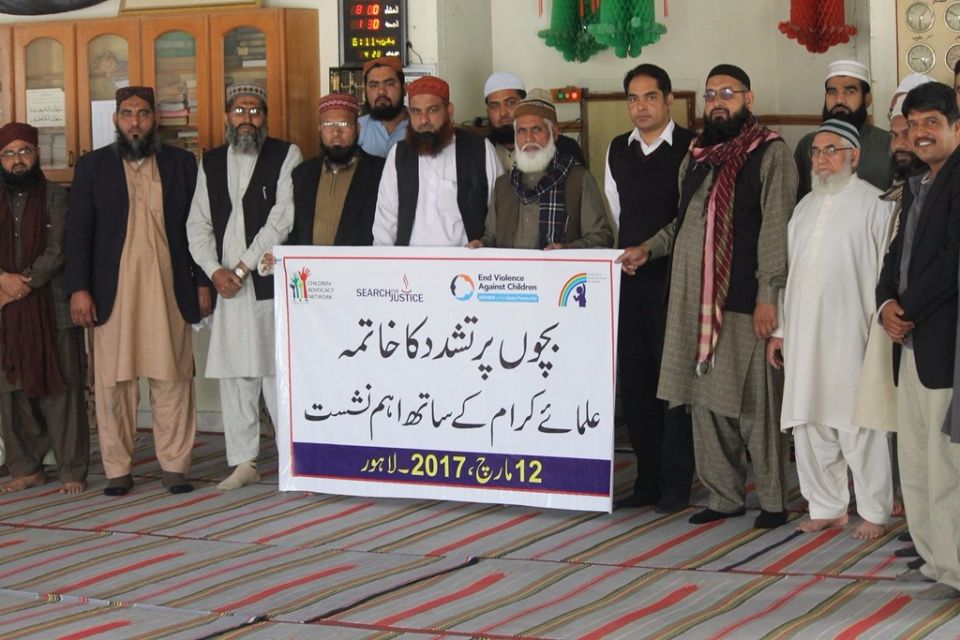 During the International Day of Peace, GNRC through CAN Pakistan, conducted a roundtable discussion with religious leaders from Islamabad to discuss possible solutions to ending violence against children. Eighteen (18) people participated in the discussions, with representatives from Children Advocacy Network, Search for Justice and Global Partnership to End Child Violence Against Children also taking part.
Participants reviewed the commitments contained in the Panama Declaration on Ending Violence Against Children, against the steps that international actors have taken to end violence against children and the benefits it holds for Pakistan. Participants agreed that if the government and other community based organizations in Pakistan could be brought on board to support the call to end violence against children, then the fight towards upholding the children's rights as stipulated in the UN Convention on the Rights of the Child, would be effected. They noted that violence is the leading cause of death and injury of children in the world. One of the participants made reference to the assertion by UNICEF that every five minutes, a child is killed by violence.
The participants learnt that one billion of the 2.2 billion children from all walks of life around the world endure different forms of physical and sexual violence, irrespective of ethnicity, nationality, race, religion or income levels. They agreed that faith communities should take action by educating their peers and the society on the rights of the children. Religious leaders also agreed to shun and condemn all forms of violence against children in their various capacities, as well as educate the children on their rights and freedoms.
The roundtable ended with a prayer in remembrance of those who had lost their lives as a result of violence. Participants also prayed for peace in countries facing civil conflicts such as Syria, Iraq, South Sudan and Somalia.