The GNRC member committee of Bosnia-Herzegovina hosted the End Child Poverty event in Sarajevo on 3rd June 2015. A member of parliament, faith leaders and the civil society attended the event. Honourable Senad Sepic (MP) praised the event and wished to have more sensitisation events. He shared his vision of the country, which is child poverty free and emphasized the role of the government in supporting such initiatives.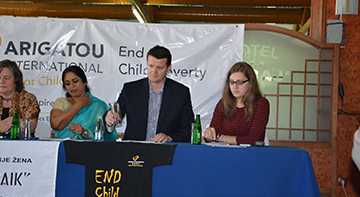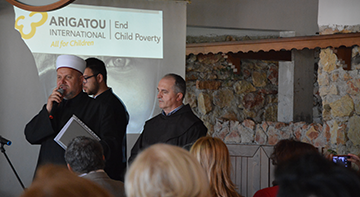 Faith leaders form the Islamic, Catholic and Orthodox communities who attended the event also spoke on the occasion. Imam Midhat Cakalovic highlighted the crucial role of Islamic institutions in saving children during the war and helping them later to overcome the trauma. Marko Jakovljevic, Catholic priest, emphasized that the vicious cycle of poverty is often transferred across generations and has deprived children of their basic rights. Father Joseph Ikic focussed on the change of heart that need to happen in each and every one and the role of education in bringing about behaviour change.
GNRC member, Ms. Ismeta Begić, President of MOZAIK, co-moderator of the public event, drew a reminder of the importance of cooperation between governmental institutions, religious communities, social workers, teachers, volunteers and children, in addressing child poverty effectively.