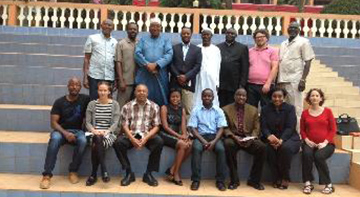 GNRC members participated in a three day planning workshop convened in Kampala, Uganda from 16th – 19th on how to address radicalization and violent extremism in the Sub-Saharan Africa. Joining other religious and traditional leaders at the workshop were; the GNRC Secretary General Dr. Mustafa Y. Ali, members Sheikh Ibrahim Lethome, Dr. Khamis Mohamed and Ms. Evelyn Baruti who attended the planning workshop convened by the Network of Religious and Traditional Leaders and Finn Church Aid.
The workshop participants developed an action plan for 2015 to address radicalization into violent extremism for the region. Among some of the activities to be implemented in 2015 to address violent extremism will be research, intra-faith and inter-faith training workshops for children, youth and religious leaders as well as other relevant actions in addressing violent extremism.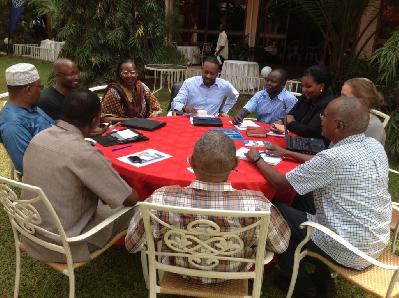 Participants during group workResearch carried out, for which a summary was presented at the workshop, indicated that children as young as twelve years old have been recruited in a process of radicalization leading to violent extremism, and have been fighting alongside insurgent groups in the region.
The GNRC Secretary General also participated in a panel discussion that outlined the challenges of radicalization, which lead to violent extremism, and the shared community approaches to preventing violent extremism for which the Network is committed to implementing by addressing the increasing use of children and young people in violent extremism.
The workshop leads to global consultations on the same subject that will take place in Washington DC and New York from 25th – 29th September 2014. Various governmental, intergovernmental and international organizations, including the Government of Finland, Organization of Islamic Conference (OIC), Religions for Peace (RfP), King Abdullah Bin Abdulaziz International Centre for Interreligious and Intercultural Dialogue (KAICIID), United Institute of Peace (USIP), Network of Religious Leaders and Traditional Leaders and Global Network of Religions for Children (GNRC), UN Alliance of Civilizations among others, will participate at the global workshop and symposium.