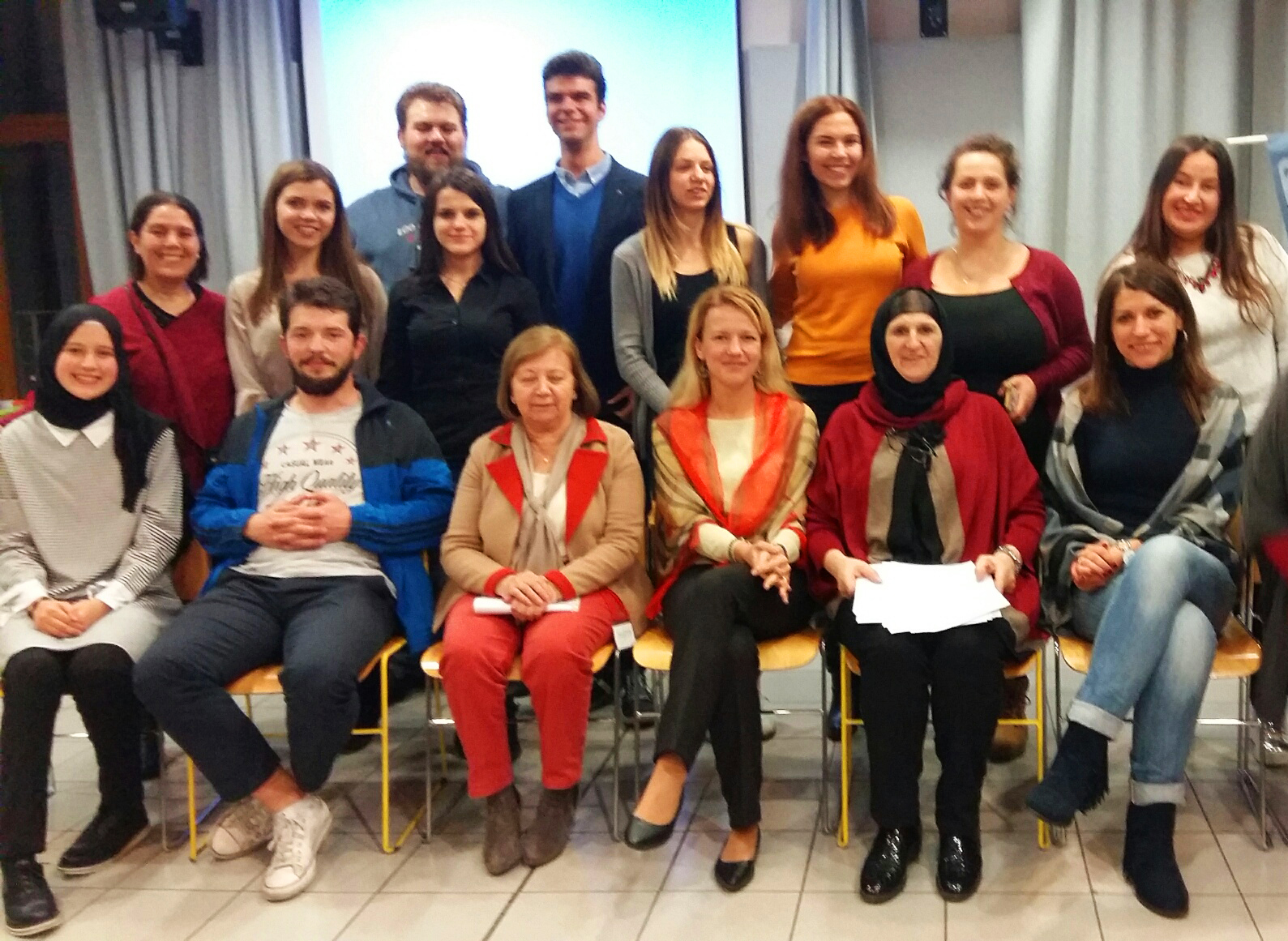 GNRC Member, "Mosaic" Interfaith Women Association in Bosnia and Herzegovina, led by GNRC Coordinator, Ms. Ismeta Begic, participated in a youth forum dubbed "Strengthening Youth Action for Peace: Creative Multicultural and Multi- religious Approaches and Tools", held in Brussels, Belgium on the 27th October – 2nd November 2017. Ms. Begic shared about her organization's partnership with Arigatou International GNRC, laying emphasis on the international days recognized by the UN, that both organizations celebrate annually; 21st September – International Day of Peace, 17th October – International Day for the Eradication of Poverty (IDEP) and the World Day of Prayer and Action for Children which is celebrated every 20th November.
Ms. Begic spoke in detail about the Panama Declaration on ending violence against children in all its forms, and the importance of channeling community resources into this realization, with an emphasis on the role of religious leaders in encouraging believers to engage and contribute to the reduction of violence against children. In the presentation, she proposed the inclusion of the Panama Declaration to be part of the project activities during the Tolerance Day on November 16th, young adults in their countries will include the articles of the "Panamanian Declaration" in their program goals and will apply and promote them in the future as models of quality work in the community through their activities.
The meeting was also attended by young adults from Belgium, Romania, Serbia, Sweden, the Netherlands and Bosnia and Herzegovina.